Bailgate home for sale with built-in ice cream parlour, but there's a catch
The ice cream parlour is staying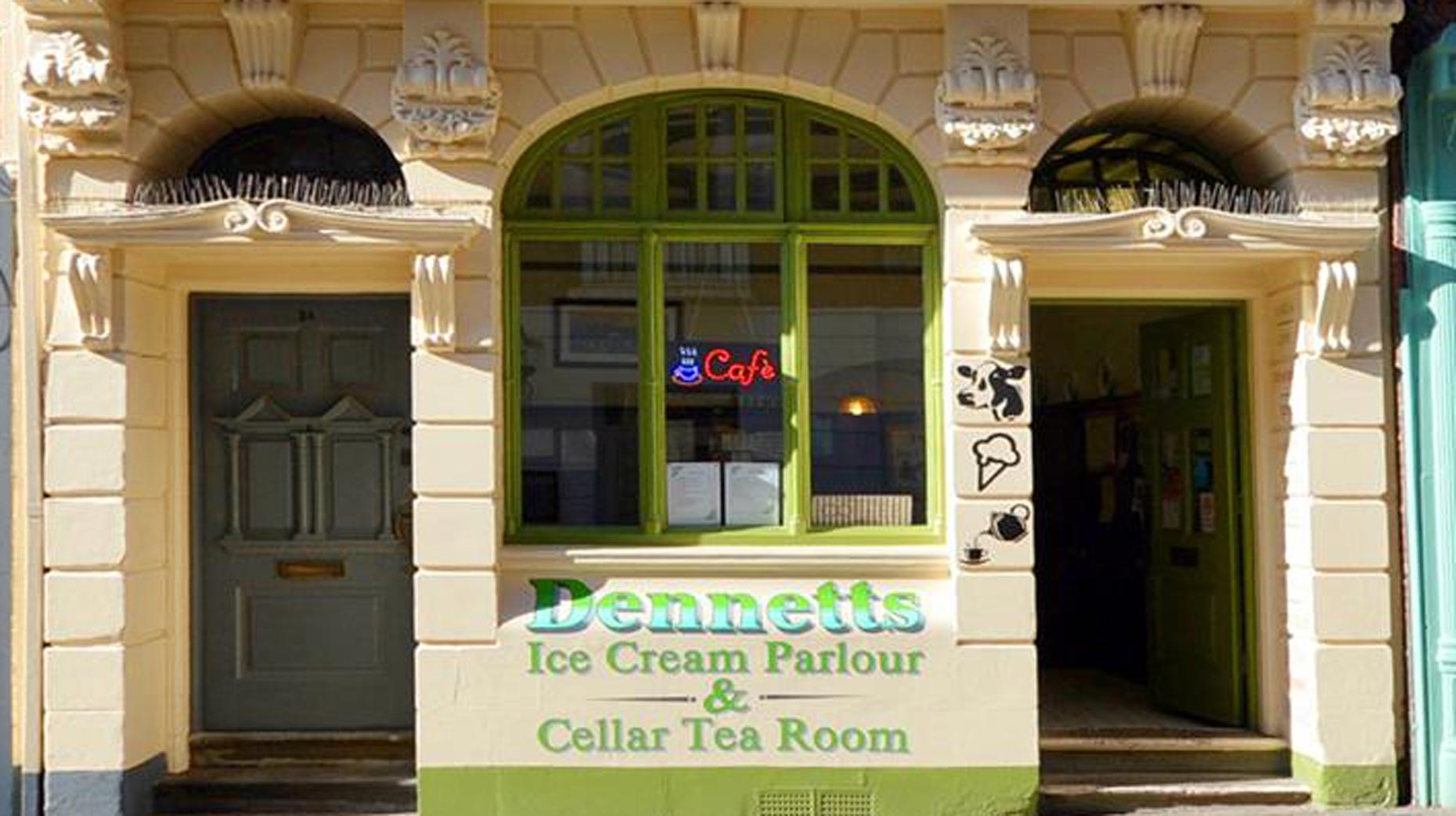 A four-bedroom apartment in the Bailgate area of Lincoln is now on the market for £789,000, and it comes with a built-in ice cream parlour on the ground floor.
The business is not up for sale and still has a three-year lease, but they pay the owners rent, some £20,000 per year.
The apartment marketed by Mount & Minster spreads across three storeys and includes the ground floor shop with basement seating area, four double bedrooms, a recently renovated kitchen diner and a rear decked courtyard.
It's in the beautiful uphill Bailgate, which is often bustling with visitors and is surrounded by unique restaurants, shops and, not to mention, the city's castle and cathedral.
Dennetts has been providing dairy ice cream since 1926, stocking Lincolnshire Co-op, farm shops and restaurants, and its popular parlour in the Bailgate, which has been in the family for 25 years.
Business owner Claire Dennett took over the Bailgate premises when it was an American-themed parlour in 1995, and the family quickly put their own stamp on it.
The shop is a popular destination for visitors to the historical quarter and queues for ice cream often trail out of the door in the summer.
She told The Lincolnite the building, and not the business, is up for sale, and that any new landlord would have to honour a three-year lease, so everything will be staying the same as it is now.
She said: "We are a longstanding family business that people like to buy from, with a reputation of good honest Lincolnshire products.
"We have got a lot of family followers, who bring in their children and grandchildren to meet me. It's very gratifying that local people recognise a quality product and we have lots of local families that are loyal customers and we are very grateful."
The company's head office is in Spilsby, where her husband Robin is often based and all the ice cream is made by their daughter Kate Dennett. Robin's grandfather Arthur Dennett first started the business in 1926 from his home in Hundleby.
Claire, who runs the parlour with her assistant Lucy Hennigan, is proud of the company's heritage and is looking forward to the rest of the year and later celebrating their centenary in 2026.
In the height of the season there are 30 flavours, including popular summer delight lemon and elderflower. A new flavour is introduced each year with mango and passionfruit to be launched later in 2020, and liquorice is also making a comeback.
Dennetts featured in The Lincolnite's top picks for ice cream in 2018.
Have a look inside the spacious apartment that's up for sale: