Eggscellent! Try battered vegan creme eggs at this Lincoln chippy
They also do battered regular creme eggs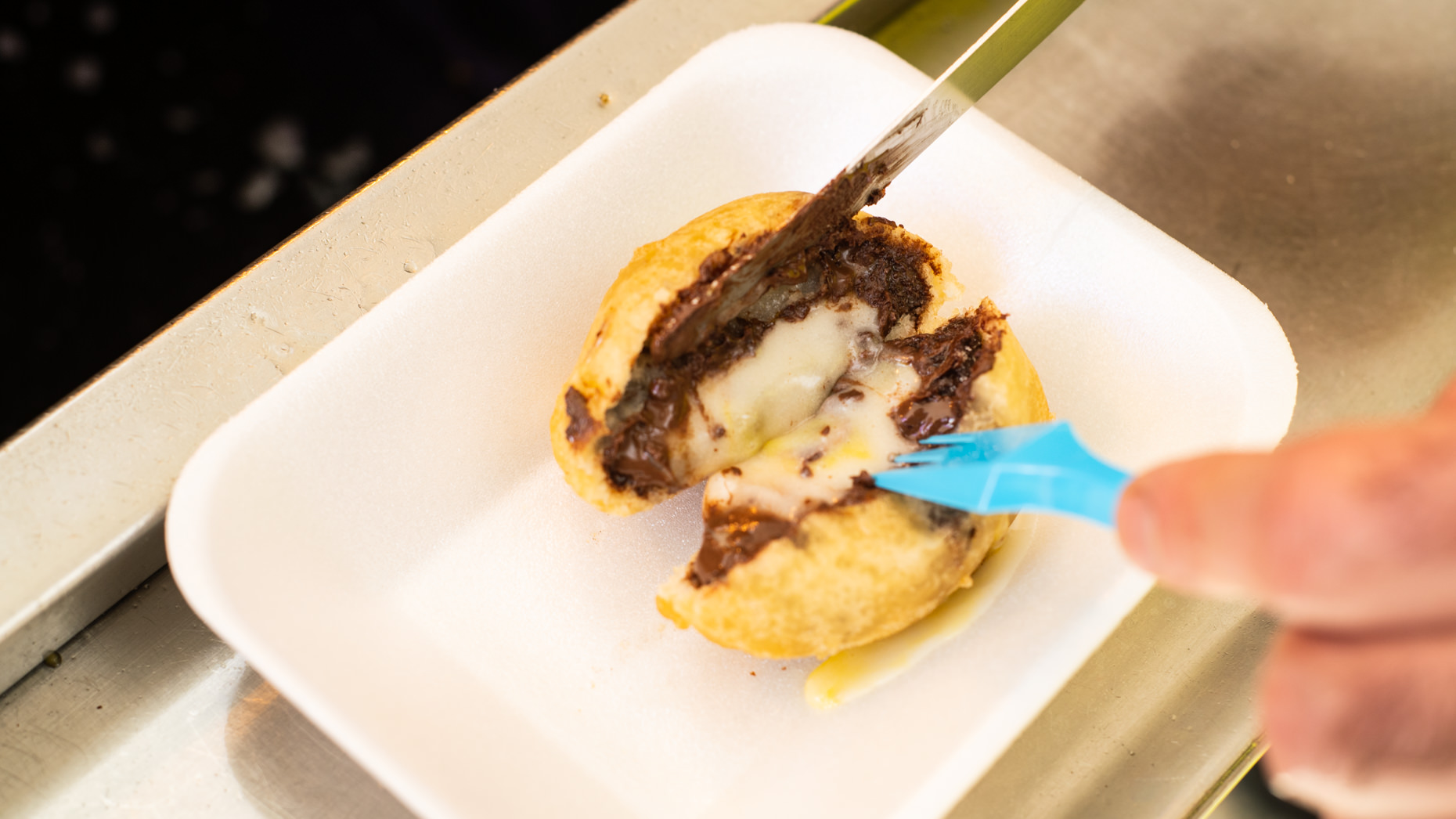 A Lincoln chippy is now offering battered regular and vegan creme eggs as an alternative treat for people to try.
The vegan sweet delights sold by Carholme Chippy in Lincoln are handmade by Luton-based specialist vegan bakers Mötley Bäkes.
They are described as smoother and more luxurious by the chippy's owner Nick Avraam, who said it is "how chocolate should be before it was commercialised".
The vegan creme eggs priced at £2 are also bigger in size than the regular ones so you get more for your money. However, once battered they are no longer gluten-free.
Nick, 50, who took over as owner of the chip shop in October 2018, told The Lincolnite he initially had a limited supply of 12, but after such a big response online he ordered more and is hoping to sell the sweet treats for the foreseeable future.
He said: "I think it's going to be great for our customers and us, and also a big thanks to Nancy from Mötley Bäkes for providing the vegan creme eggs.
"We are really excited as we get a lot of satisfaction out of providing different options for our customers and the community and we want to take it further, so watch this space."
In October 2019, the chippy on Carholme Road launched a vegan menu.
It has since been added to include homemade vegan tartare sauce, vegan meatballs, vegan gravy and chickenless nuggets just to name a few.
In addition, the chippy sells Vego bars and Twilight candy bars (a vegan alternative to a mars bar), as well as CBD (Cannabidiol) hot chocolate and cold drinks with flavours such as raspberry and coconut, wild berries and elderflower and lime.
Nick added that he uses separate pans and utensils for the vegan items on the menu to ensure there is no cross contamination.
The chippy is open Monday to Saturday from 11.30am-1.45pm and again between 4.30pm-9pm, although this will be changing to extended hours in the coming weeks.