Get back to nature at this Lincoln gem hidden in the woods
Rangers and pupils have worked together to develop Hill Holt into a community space where everyone is welcome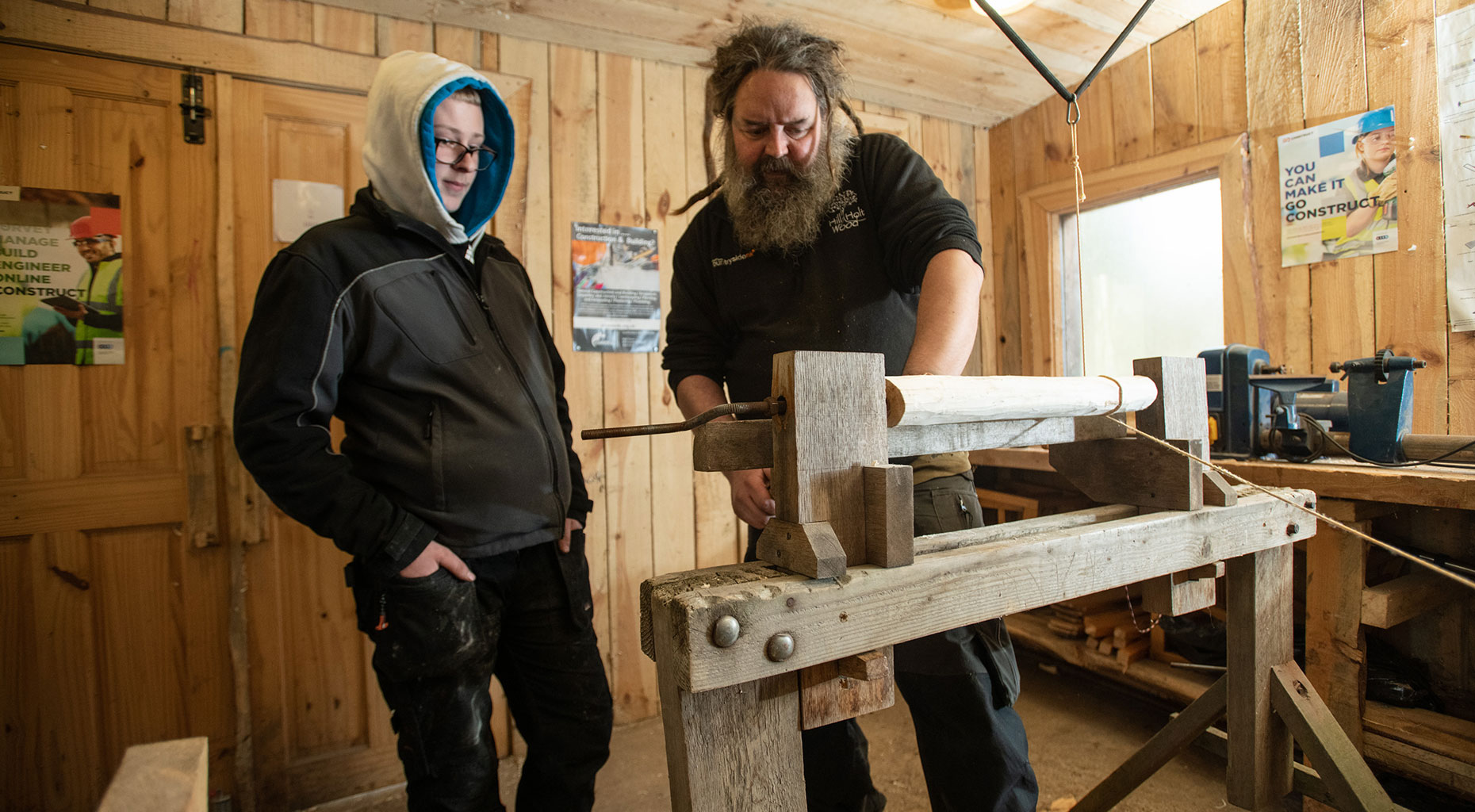 Step into your boots and reconnect with nature at this Lincoln hidden gem tucked away in the woods, which promises to change lives in a sustainable and environmental setting.
Hill Holt Wood, Norton Disney, is an ambitious social enterprise project Nigel and Karen Lowthrop set up back in 1995 when the couple bought the land for £32,000. They worked hard to cut back invasive plants and help the trees thrive.
Over the years, it has become a training programme for young people, many of whom have special education needs or are seeking help with their mental health.
Rangers and pupils have worked together to develop Hill Holt into a community space where everyone is welcome and make sure there is something for people from the age of one up until they're 100 years old.
Ever since 2006, the project has earned dozens of awards for its sustainable approach and the way the rangers care for the pupils – who are referred by schools and councils.
In the cafe, Sarah Oates, 39, training manager at Hill Holt Wood, explained that she wants to put the former 'naughty boys' school reputation' behind the pupils who enrol there.
They are also trying to engage with the community more with their eco-friendly artist residency project, as well as the 'A-Maze In Nature' project, which is free to attend and is in need of volunteers over the next 30 weeks.
On the horizon, they also plan to open a preschool and hope to have it up and running in the next couple of years.
Hill Holt is also open to weddings, corporate events, parties, experience days, team building and more recently they have added natural burials to their repertoire – it's also open for walks daily and has a cafe open every Sunday.
"Being outside and being more physically active really aids wellbeing and mental health among our learners," Sarah explains as one of the nosey peacocks 'Arthur' pops his head up to see what we're talking about.
She adds: "Learners can see that they are contributing to something permanent. The construction class builds something that stays whereas at other colleges they will build a wall or half a house and take it back down again.
When asked the difference Sarah sees in the learners from joining Hill Holt to the end of their studies, she added that they 'find a new sense of achievement and belonging which they don't find at other schools.'
All of the learners get some sort of responsibility. Whether that's looking after some of the many animals on site like the gerbils, rabbits and mice, or carving something in the woodcraft classes which is sold in the cafe.
Hill Holt Wood has horticulture, construction, hospitality, animal care and woodcraft classes where learners can not only build up their practical skills but also improve their CVs with courses up to Level 2.
We were taken on a short walk to the woodcraft class based in a wood cabin, heated by a log burner, where a small class was busy whittling away.
Alan Eley, 44, leads this class and is one of the longest-serving rangers at Hill Holt Wood with 18-years under his belt. He has a real passion for keeping traditional woodcraft methods alive for generations to come.
When we step inside, he is busy teaching one of his pupils to use a pole lathe which, Alan explains, was a very popular tool before electricity. By the time we have finished talking, the pupil has turned a rough piece of wood into a well-rounded pole.
Next up on the tour was the animal class where pupils can learn about the rabbits, mice, gerbils, giant snails and stick insects they have at Hill Holt Wood and they are trusted to care for each of them.
Claire Barr, 34, was working as a ranger for a few years when she suggested her idea of setting up an animal to the management team and it has quickly grown to be one of the most popular courses.
A little stroll past the fox club is where ranger Patrick O'Carroll, 49, is working with pupil Tyler to build a place for artists to get inspired and paint or draw as well as toilets and a sauna which will be fully accessible with a ramp.
It is being funded through a National Lottery grant and is being built out of eco-friendly materials like concrete alternative hempcrete, recycled rubber tiles to replace slate and insulation made out of old plastic bottles.
Find out more about the education programme with an open day on August 5 or visit the website to get involved with the maze project.
Do you know a Lincoln business that deserves to be featured as a hidden gem on The Lincolnite? Get in touch with the team on [email protected]
The Lincolnite has uncovered some of the best places to eat, drink, play or shop in the city, which have been quietly building up loyal fan bases.