March 19, 2020 3.54 pm
This story is over 21 months old
Lincoln emergency worker: 'Please stop stockpiling, our cupboards are bare'
"Please think of others"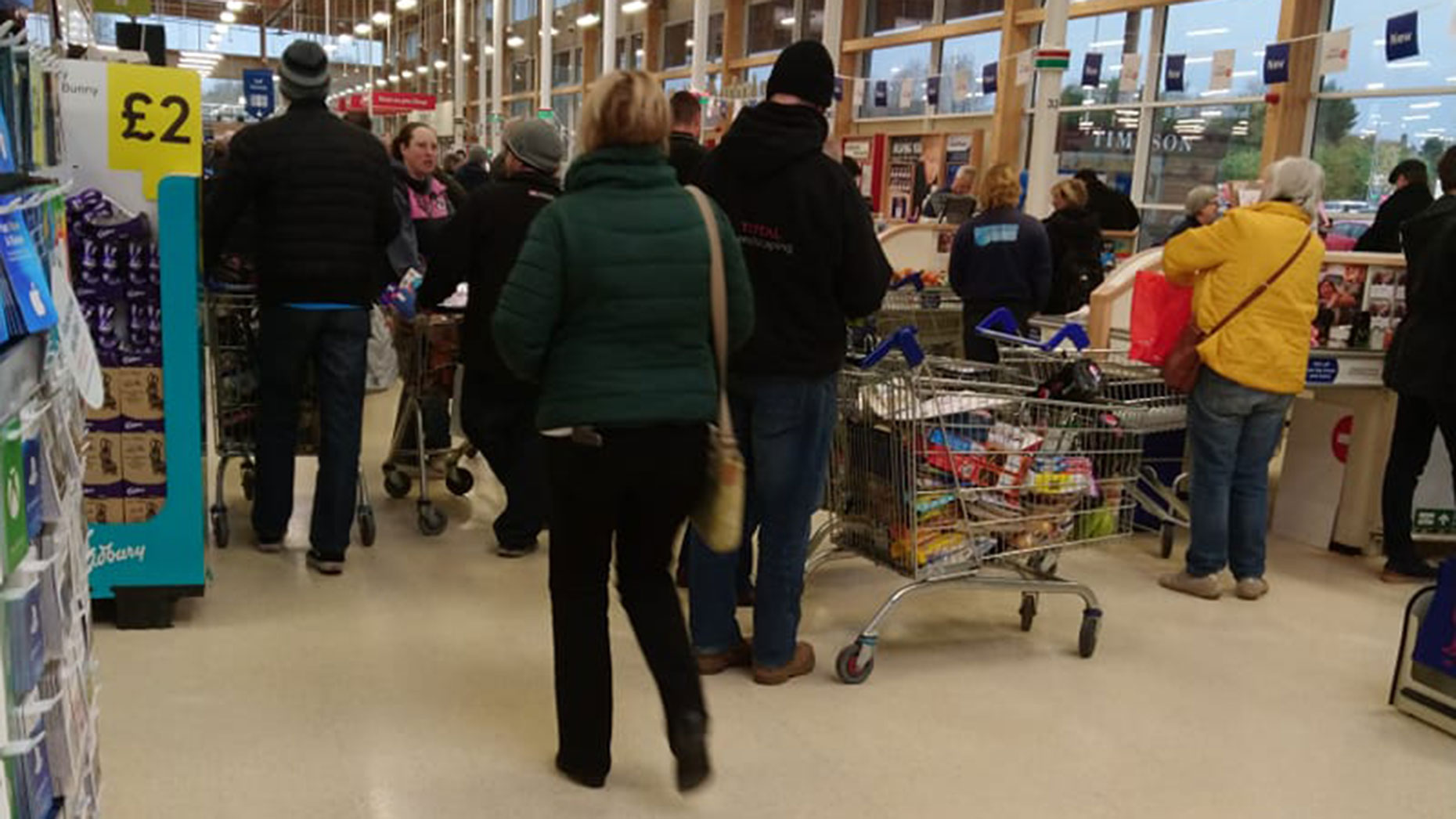 The supermarket stockpiling frenzy has caused outrage among many in the community, and has led one Lincoln emergency worker to appeal to others to think sensibly about rationing.
The worker, who asked to remain anonymous when they spoke to The Lincolnite, called for shoppers to "think about what they are doing."
"As an emergency worker risking my life and the lives of my friends and family attending patients who have/may have COVID-19,  I have been unable to buy basic goods for the past week.
"Working 12-15 hour days and nights, shops have nothing in and are now not open when I finish work."
Plans were put in place by some major supermarket chains to close overnight for restocking. Many will also open early for the elderly and vulnerable.
The first morning after the Prime Minster's announcement that schools would close at the end of the day on Friday, shoppers queued in their hundreds at the Asda supermarket in North Hykeham.
Lincoln's street markets appear to be a lot calmer than this, but aren't always as accessible to workers on long and varied shifts.
Most major stores have now implemented the three products per person limit, in an attempt to combat stockpiling.
The Lincoln community has come together to set up a number of groups dedicated to helping get supplies to those most in need.
See our feature here for links to the groups and individuals offering support to others.
You can stay up to date with our coronavirus live feed here.