Lincoln High Street Pandora store to close soon
They're not sure what they'll do with the shop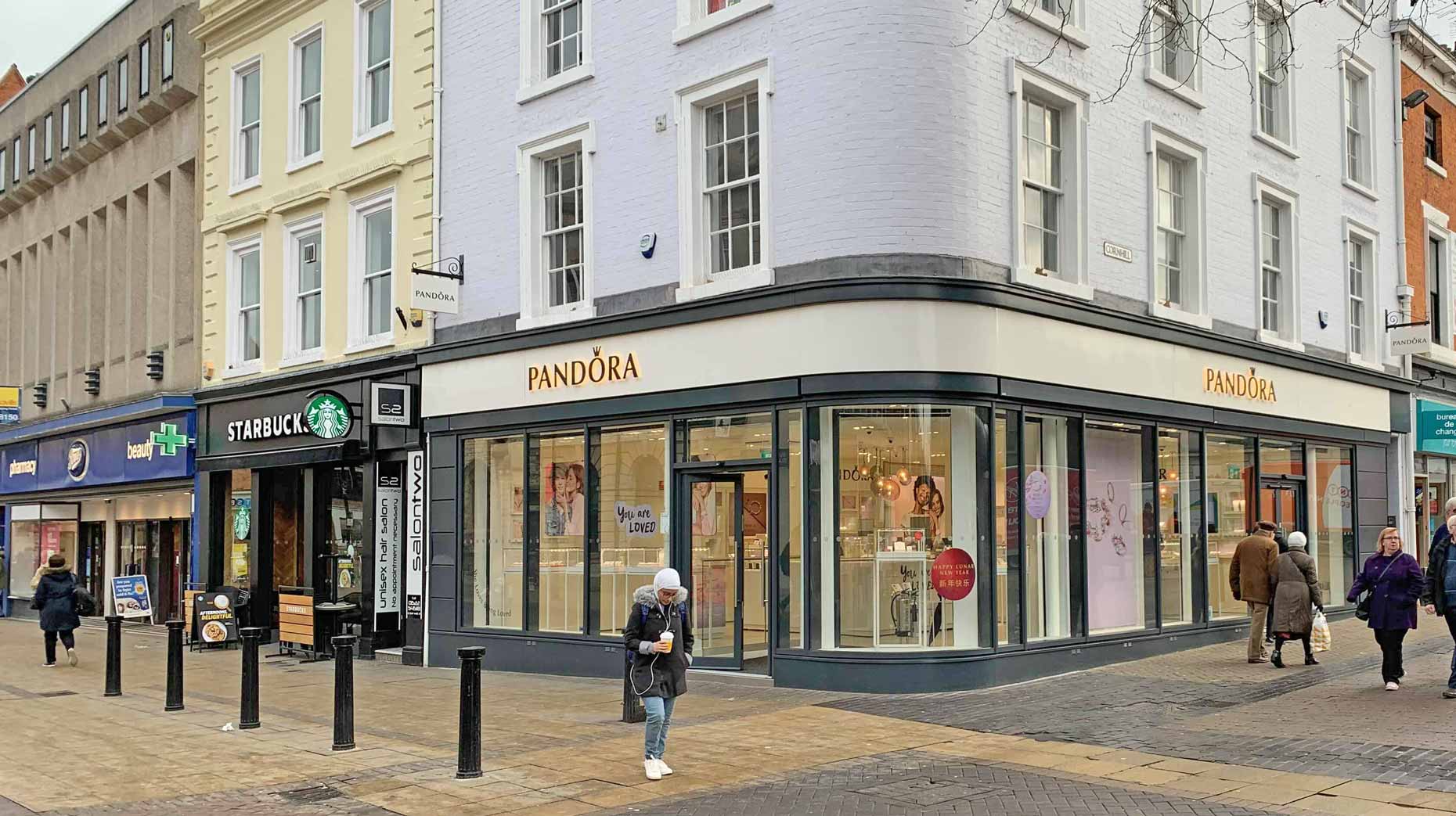 Lincoln-based independent jewellery retailer John Greed will end its 13-year relationship with Pandora later this month, leading to the closure of its Pandora franchise store on the High Street.
The business previously told The Lincolnite that the company would be ending its retail and online relationship with Pandora but that discussions were ongoing.
John Greed has since confirmed in a statement their relationship with Pandora will end on March 31, 2020.
The Pandora franchise store on the corner of the High Street will close, and the firm is currently evaluating different options for its High Street building.
The business was restructured and some 22 people were previously made redundant, but John Greed is hoping to prevent any further job losses.
He said he hopes to redeploy employees from within the Pandora store into its expanding online business to save making redundancies.
John Greed said in a statement: "When we decided to stop selling Pandora on our website in March last year we were very worried about what the future held for us since the majority of our sales are in fact online.
"However, since then we have seen our remaining brands like Nomination, Swarovski, Thomas Sabo and our own label experience over 100% growth online as they came out of Pandora's shadow and received a lot more focus and exposure.
"We hope to redeploy the employees that work within the Pandora store into our expanding online business in order to save making redundancies.
"We have all sorts of plans and ideas for our High Street building and are presently evaluating which option would work best for us and the future."