Meet the Lincoln woman who shopped in T-Rex costume
She plans to go shopping in costume again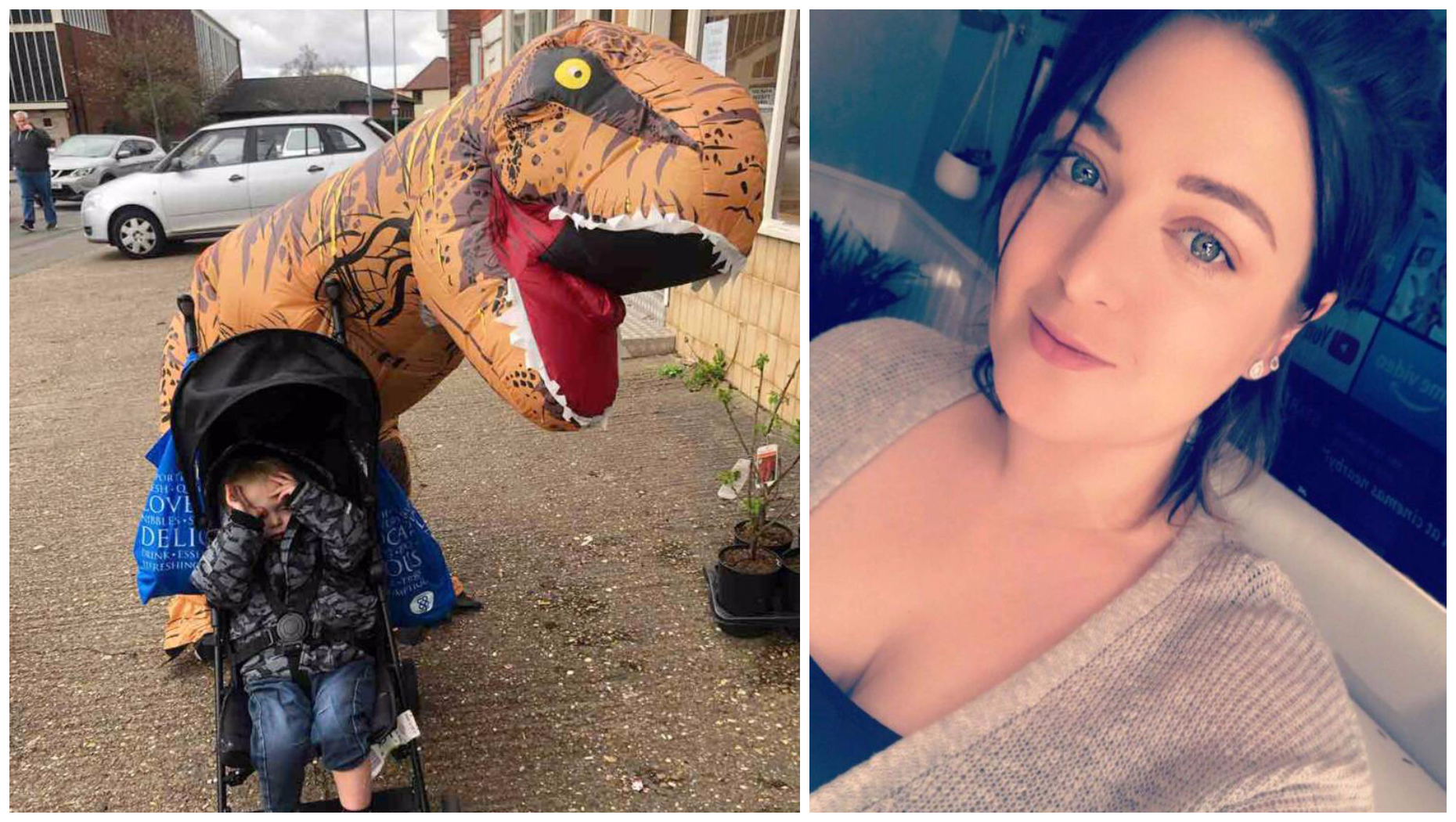 A comical dinosaur who went for a shopping trip in Lincoln on Monday has been unmasked, and more costume-inspired outings (essential only) could be on the cards in the near future.
As previously reported, Ady Johnson posted footage of the T-Rex walking down Rookery Lane in the Facebook group 'You're probably from Lincoln if'. The dinosaur was walking towards the nearby Fresh from The Fields and Lincolnshire Co-op stores at around 2.30pm on Monday, March 30.
The person in the roar-some costume has since been revealed as 29-year-old Sabeth Brodie, who moved to Lincoln from Portsmouth in December.
Sabeth was already in the costume to entertain her two-year-old child and decided to keep it on to amuse the people looking out of their windows as she went out to get milk, along with her mother.
She told The Lincolnite: "It was lovely watching all the kids go crazy, so I will most likely go shopping again in costume.
"I have just moved here from Portsmouth so my friends back there think it's hilarious and have shared it around our military patch. My husband is in the Royal Navy away on deployment at the moment and he printed it off and framed this as he finds it hilarious.
"My son loves the dinosaur, I always put it on to cheer him up so he can run around roaring. My mum was embarrassed to be seen with me outside of the house, but has now got all excited about seeing herself in a news article."
Sabeth may go out in other costumes next time she has to make an essential shopping trip, adding: "Since having my son I stocked up on the mascot costumes. I also have an inflatable unicorn, Pikachu and Chase from Paw Patrol. You've got to keep the humour alive whilst everything is so depressing right now.
"The lockdown is all for the best to save lives and I'm nowhere near as brave as the key workers to make a big difference, so I'm just glad something this small can help cheer people up whilst stuck inside. Like I said to my mum when leaving the house if I make one person smile, I will be happy."
She was not the only one to have this idea as Adriana Faulder sent the following video of her boys at Asda in North Hykeham from a few weeks ago:
Have you seen anything quirky during the coronavirus lockdown? Email us at [email protected].