Over 100 people sleep rough to raise £22k for YMCA Lincolnshire
Vital funds for the homeless charity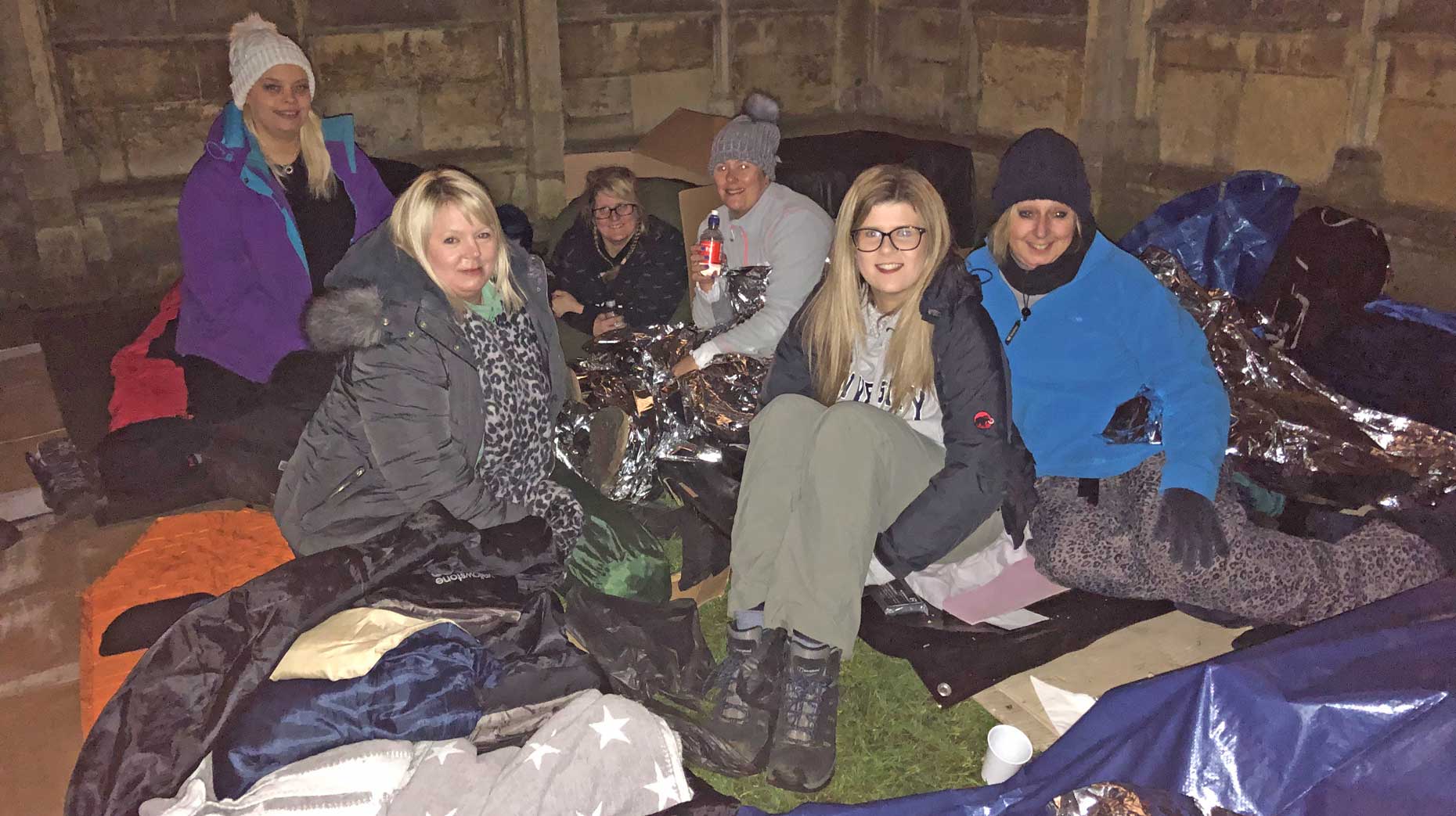 Over 100 people braved the cold weather so others don't have to in the future as YMCA Lincolnshire's 11th annual Sleep Easy event at Lincoln Cathedral raised over £22,000.
Participants spent the evening sleeping in the cathedral's grounds with nothing more than a cardboard box for shelter from 7pm on Friday, March 6.
Mayor of Lincoln, councillor Sue Burke, and the civic party attended to serve breakfast to the participants at 6am the following morning.
The total funds raised from the event, which raises awareness about homelessness, so far stands at £22,719.19. The charity's JustGiving page is also still accepting donations – click here to donate.
The funds raised will help YMCA Lincolnshire to continue working with homeless people and provide the essential support they need.
Caroline Killeavy, Chief Executive of YMCA Lincolnshire, said: "Sleep Easy has been an amazing community effort. From Lincoln Cathedral who hosted our event, to Spaldings who supplied the boxes, Running Imp who provided space blankets, Stokes Tea and Coffee who were on hand with hot drinks, and the fantastic people who spent the night sleeping rough. We couldn't do it without any of them."
John Radford, who attended Sleep Easy 2020, said: "It is now so very easy for someone to become homeless, it doesn't take much to get behind with bills and end up in arrears. Then it's a short path to the street. I feel lucky that this hasn't happened to me, but it easily could do.
"I wish I could change that, but for now I'm supporting all those who voluntarily work to help with those in difficulties."