The coronavirus pods at Lincoln County Hospital will see you now: See what's inside
We took a sneak peek inside one of the pods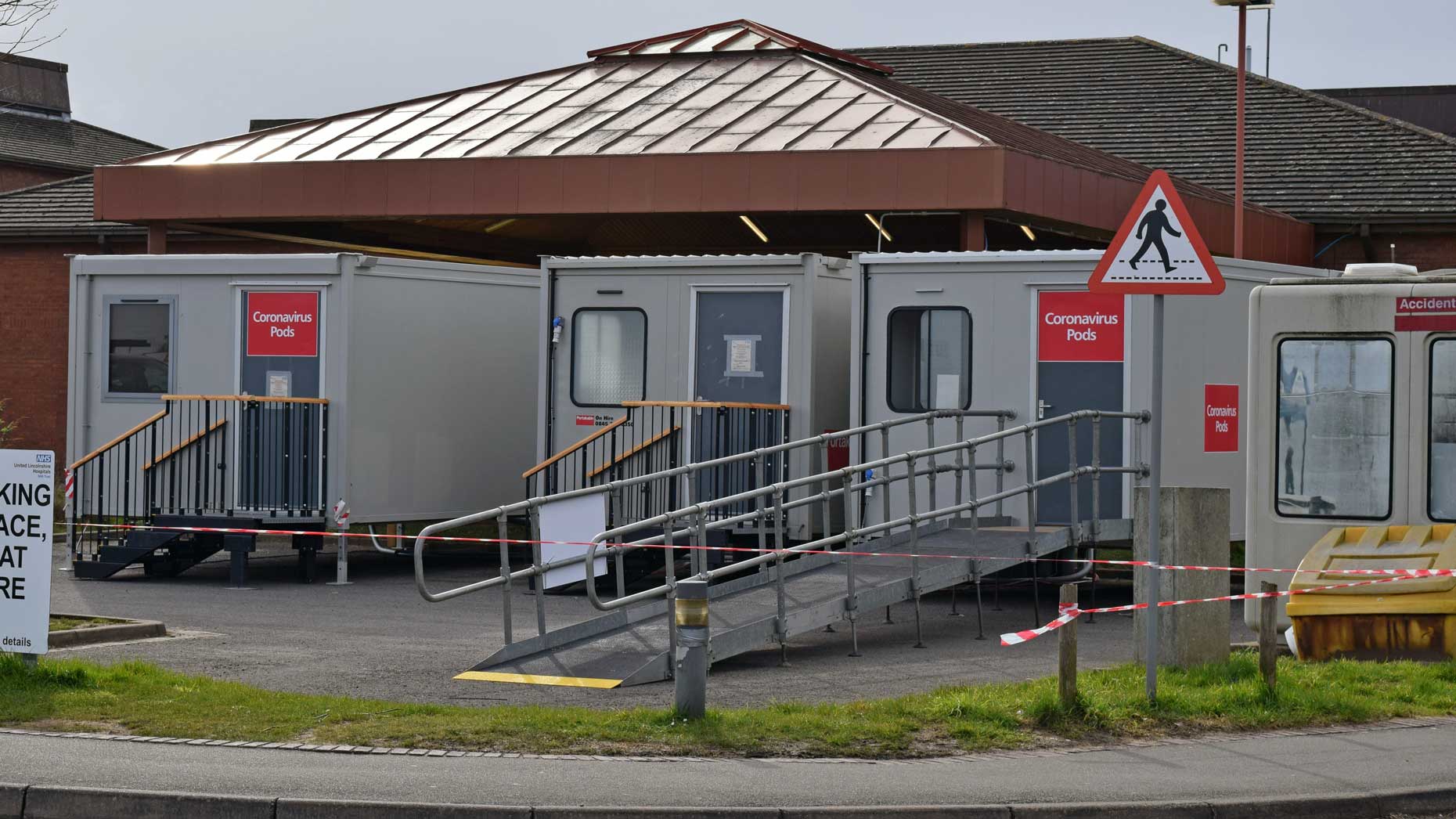 The coronavirus pods at Lincoln County Hospital will see you now, and you can have a sneak peek inside for the first time, as the number of COVID-19 cases in the UK jumped to 319.
Locally, the Department of Health has confirmed that one person has tested positive for coronavirus in Lincolnshire after a recent trip to Italy.
So far, we don't know where in Lincolnshire the case was confirmed or whether anybody else in the county has been infected since Friday.
Meanwhile, the coronavirus pods are ready for patients now that the hospital has taken down the temporary coronavirus tent behind the bins.
Unlike the tent, the pods have heating and instructions for people to call NHS 111 for guidance — but upon closer inspection, they don't have much else.
One of the windows for the pod with an accessible entrance was open when The Lincolnite sent a photographer.
The room seemed pretty basic with a radiator and power, some leaflets, a couple of doors and privacy windows.
The Department of Health said on Friday afternoon that between one and four people have tested positive for coronavirus (COVID-19) in Lincolnshire.
The first confirmed county case was "a resident of Lincolnshire recently returned from Italy"
They might have infected others, who are being contacted by health authorities
238 people have been tested locally in total by Monday
Next case location breakdown expected only on Friday from Department of Health
North and North East Lincolnshire had no COVID-19 cases confirmed
On Monday afternoon there were 319 cases across the UK
Four people have died as of Monday
The third death was a man is his 60s, who was in hospital in Manchester with "underlying health conditions". He recently returned from a trip to Italy
A man in 80s with underlying health issues was the UK's second coronavirus death on Friday. 
On Thursday a woman in her 70s, also with long-term health problems, died
At the moment, the advice is to wash your hands regularly in order to prevent the spread of the virus. More here. If you suspect you might have coronavirus, call 111 first.
---
If you or someone you know has been affected by the coronavirus, please call the news desk on 015228372217 or email [email protected].
---