March 2, 2020 7.59 am
This story is over 44 months old
Rugby Report: Strand and Pomfret hat-tricks secure emphatic Lincoln win
There was a proposal in a game at Sleaford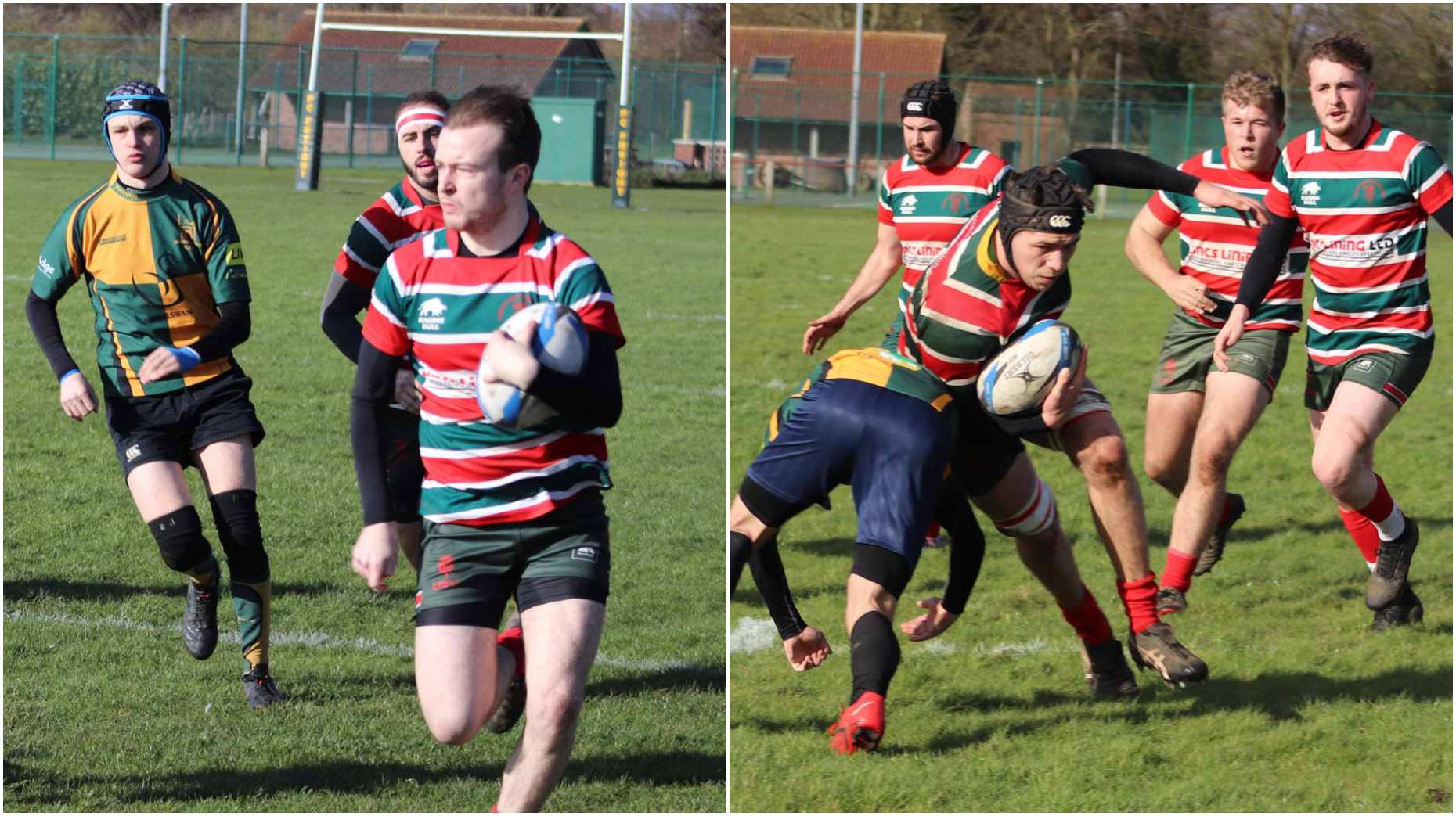 Kodi Strand and George Pomfret both crossed for hat-tricks as a combined Lincoln Imps and 3rd XV claimed a thumping 78-0 win at Horncastle.
Lincoln raced into an early 17-0 lead as captain Luke Brodrick ran in for tries either side of a score from Jake Keeton.
The visitors' confidence in attack continued with two tries from Strand and one each for Brandon Hogan and Pomfret to give Lincoln a 39-0 lead going in at the break.
Lincoln didn't rest on their laurels and showed no signs of slowing down the pace in the second half.
After turning over the ball, leading try scorer Grant Laws handed off one and stepped another to run in for a try before Pomfret dive over to score from Jack Miles' well-executed crossfield kick.
Strand completed his hat-trick when a kick return created an overlap and Keeton miss passed it for the winger to go over for a try.
Another treble soon followed as a tap and go set up Pomfret to run past three players for his hat-trick try.
Miles dummied past one and handed off two more to run in for a great try. Miles was also involved in the next score as he combined with Adam Kelleher to set up Cynyr Jones for a try in the corner.
With the final play of the match Miles ran round the outside of Jones to create a two on one before the latter dummied a pass and sprinted through the gap for a try under the posts, which Brodrick converted.
Lincoln men's 1st XV and Lincoln Ladies saw their respective home matches against Coalville and Scunthorpe postponed.
Lincoln Ladies players Lynne Brooker-Brown, Linda McLean, Rose Buchanan, Jade Morgan, Shannon Snell, Bob Chapman and Harriet Fluck all featured as the Royal Air Force Women's Rugby League team lost 36-12 against Keighley Cougars in the Challenge Cup.
Brooker-Brown scored a try and two conversions.
Two tries from Ben Manderfield helped Lincoln's Colts to an impressive 47-31 victory at Kesteven on Sunday.
Ben Crowe, Eren Hamilton, Lloyd Buck, Ed Sharrock and Zach Skayman also scored tries for the visitors, with William Dark kicking six conversions.
Lincoln's Girls travelled to Boston and due to limited numbers the Under-18s were forced to play a 5v5 match. Captain Katie Davies, Ella Frow, Daisy Potter and Emelia Twesigie all scored tries. The players involved showed great effort and character in creating a game out of limited players.
The Under-15s battled hard under the proactive leadership of Livia Brigg. Solid defence from Molly Mae and Maxi Radley kept the visitors out, with Shannon Kite and Izzy Vinter making key try-scoring contributions.
Lilia Christie, Amelia Gore, Isabella Purdy & Lucy Bancroft featured for Lincoln's Under-13s, along with extra players from Kesteven and Boston, in a Pitch Up and Play event at Kesteven Rugby Club. The resilient girls enjoyed a great match with well-worked tries for both teams.
Former England rugby player Dylan Hartley was at Lincoln Rugby Club last week to unveil the new pitchboard sign for Gelders and he also spent time talking to fans. CEO Steve Gelder was in attendance representing Gelder Group.
Other Results
In National League Two (North), Scunthorpe lost 103-0 away against unbeaten league leaders Caldy.
In Midlands Two East (North), Will Pridgeon scored two tries as Market Rasen & Louth claimed a 37-17 home win against Newark.
Spen Holvey, Josh White, Matt Ashton and Pete Southwell also scored tries for the hosts, with Ben Young kicking two conversions and a penalty.
Grimsby and Kesteven's respective trips to Buxton and Belper were both postponed.
Harry Sharman crossed for two tries as Spalding beat Stockwood Park 18-5 in Midlands Three East (South).
Gav Sharman also scored a try for the hosts and Conall Mason kicked a penalty.
Jamie Colangelo crossed for two tries as Bourne won 25-3 away against Rushden & Higham.
Josh Lynch and Jack Berry also scored tries for the visitors, with Sam Evison kicking one conversion and one penalty.
In Midlands Four East (North), Ben Watson scored two tries as Gainsborough claimed a 27-23 home win to end Cleethorpes' impressive run of 12 straight victories.
Brad Beresford also scored a try for the hosts and Robbie Goodyear kicked three conversions and two penalties.
Captain Cory Stobart was among the try scorers as Sleaford beat Skegness 33-0.
Paddy Hobson, Adam Loveday, Dave Titmus and Wayne Harley also scored tries for the hosts.
Dan Mackie successfully converted four of Sleaford's tries.
Boston's 1st XV were awarded a home walkover against North Hykeham.
Boston's 2nd XV won 35-3 at Sleaford thanks to tries from Luke Fowler, Bruno Hall, Matt Coley, Tom Allwright and Robert Borley. Hall kicked three conversions and John Hummel added two.
Tim O'Sullivan kicked a penalty for Sleaford.
In Midlands Four East (South), Stamford College Old Boys were awarded a home walkover against Wellingborough Old Grammarians.
Women's Rugby
In the Women's NC 2 North (East), Sleaford Ladies were trailing just 7-0 with 10 minutes to go before their match was abandoned due to a Hull player being forced off with a bad injury.
Love was in the air after the match when Sleaford full-back Nicki Eden-Smith proposed to her boyfriend Dave Hill. Her team-mates were honoured to be part of the special moment, and obviously Dave said yes.
Jade Sheardown, Kerri Arlando, Tilly Hall, and youngster Lydia Turnbull all scored tries as Kesteven secured a fantastic 22-22 draw at Doncaster.
Zoe Osborn kicked one conversion and the match also saw club captain Sarah Goss make her return after over a year out injured. Nelly Davies carried well and Millie Warren put in some big hits as the two youngsters impressed on their debuts.
Captain Hannah Booth scored a try in the last play of the game as Boston Ladies drew 15-15 away against York RI Ladies.
Boston's other points came via two tries from Kirsty Hewitt.