March 16, 2020 11.05 am
This story is over 44 months old
"They wouldn't test me for coronavirus even though I had symptoms"
What's the point of the pods?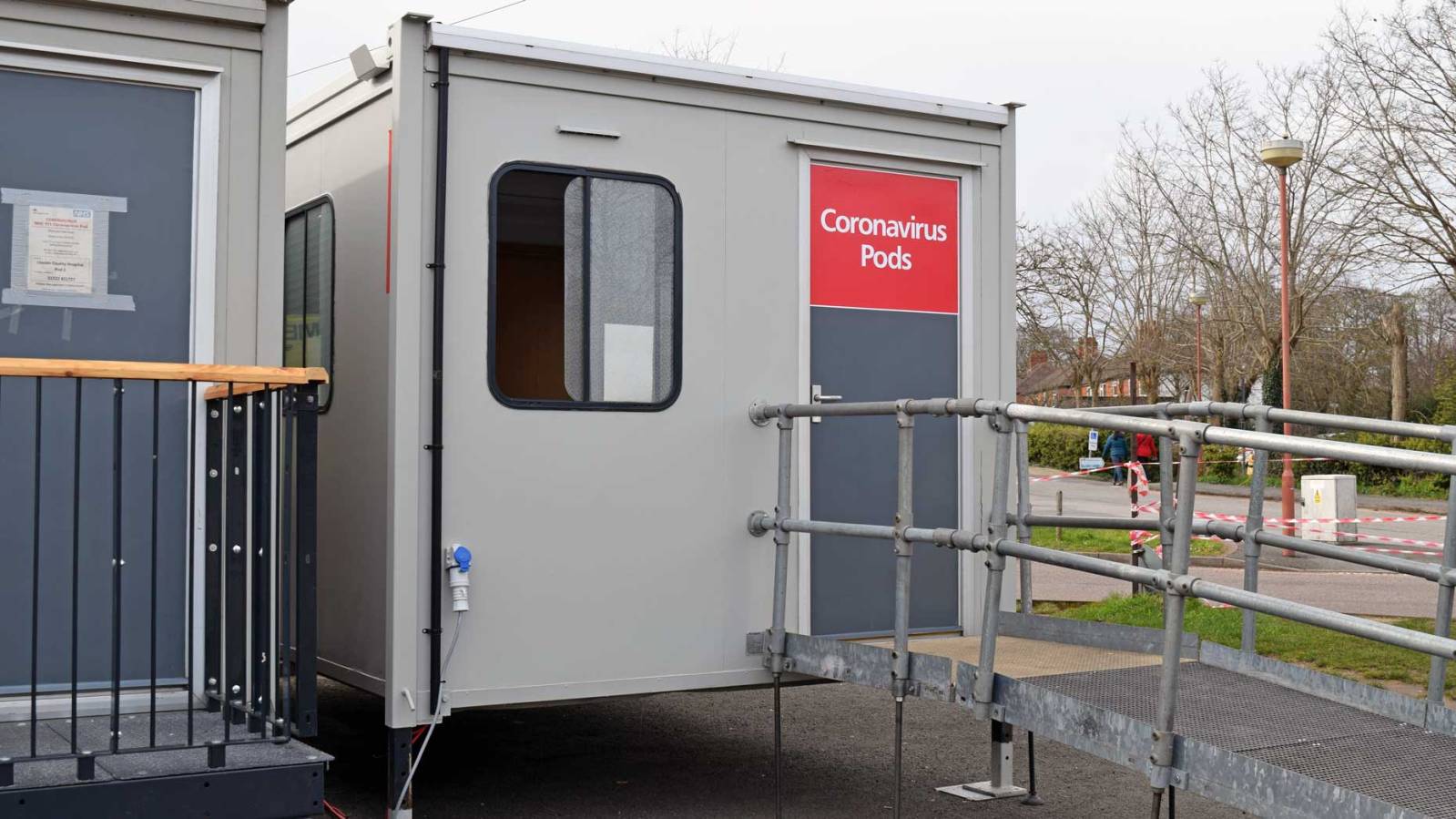 A man from Lincolnshire told The Lincolnite in his own words how he displayed symptoms for COVID-19, but after a few hours spent in the coronavirus pods at Lincoln County Hospital this weekend, he was sent home without being tested.
On Monday, the government confirmed that it will not be carrying out coronavirus tests in the community any longer.
This means people will be tested only if their symptoms develop to the stage where they need hospital attention.
Everyone else has been told to self isolate at home for at least a week if they develop a cough or fever. This means we will not get accurate stats for coronavirus cases in the UK anymore.
On Monday morning there were five cases confirmed in Lincolnshire and two in North Lincolnshire.
Below, reproduced in full, slightly edited and anonymised, is the experience of the West Lindsey man in his 20s.
"After showing the symptoms of coronavirus over the past few days I contacted 111, and two clinicians advised I attend the Lincoln County Hospital testing facility outside the A&E building. Upon arrival I entered the portacabin, used the phone to contact the number given, and was assured someone from the hospital would be there to assess/help me with my symptoms (with the hope of being tested).
"After an hour of waiting, a nurse poked her head through the door and asked if I was okay. I explained my symptoms and concerns for my health (I have asthma and heart conditions), but she could not offer any help. I phoned the 111 service again and was then informed that patients suffering symptoms will not be tested unless they are bed bound, and a member of the NHS would come out and collect a sample (I.e. no testing at the hospital). This is clearly different advice to what I had been given by 111 hours before.
"Another hour went by before a nurse checked up on me again. She gave me a face mask to put on (even though these masks have been shown not to prevent the spread of the virus). After explaining my symptoms again, I asked if there was any chance of being tested. The reply was "we only test for bed bound patients". So after wasting three hours of not only my time but the 111 service, nurses as Lincoln County Hospital and receptionists at the hospital, I had no other option but to leave.
"This information needs to be given immediately when contacting the 111 line. If there is no hope of being tested unless bed bound, what is the point of these "testing pods" at the hospital.
"The pods were basic and only had a phone and chair however, there was a toilet in the building also. BUT WITH NO HAND SOAP, HAND SANITISER OR PAPER TOWELS!
"It needs to made clear that these testing pods do not guarantee that you will be tested and they really serve no better purpose than ringing 111 yourself, while also being incredibly unhygienic. I contacted you in the hope that this information can be made public knowledge and that this will help others in my position."
---
For the latest coronavirus news and information, follow our Lincolnshire live blog here.