Uncertain times for local businesses, many diversify amid coronavirus outbreak
Some businesses have launched free delivery services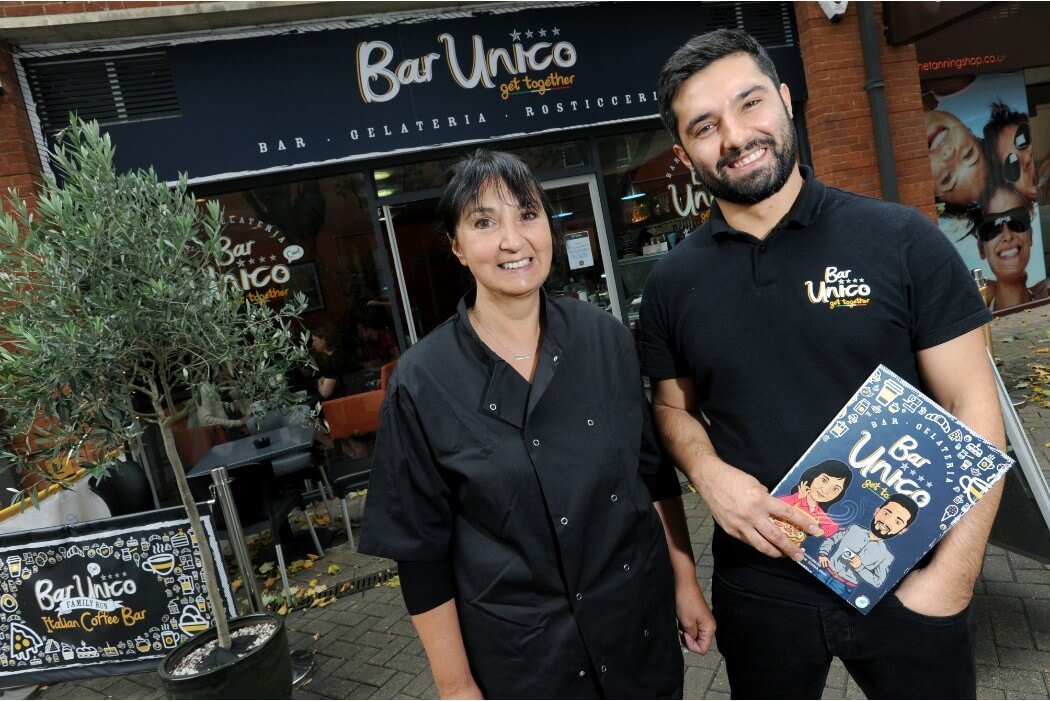 Businesses in Lincoln face worrying times after Prime Minister Boris Johnson warned people to avoid avoid pubs, clubs, theatres and social venues.
Some have begun to diversify to try and combat the financial implications of the coronavirus outbreak.
In the first of his daily press conferences on Monday, the PM said that the measures are "overwhelmingly worth it" to "give the NHS the chance to cope". However, he did not give an order for these places to close, which could have big financial implications, especially for local independent businesses.
Giovanni Carchedi, owner of Bar Unico, is launching a free home delivery service with a minimum order value of £10. This is for people living or working within a seven mile radius of Lincoln between 10am-4pm and will start on Wednesday.
Giovanni will be delivering the orders personally as he doesn't want to put any staff at unnecessary risk. Orders can be placed by calling 01522 568294, by email at [email protected] or via the bar's Facebook page.
The bar will also be open to customers as normal until further notice and measures have been put in place. A number of tables and chairs have been removed and put a good distance from each other. There is also extra protocol for staff to adhere to, including more regular hand washing and leaving doors open where possible.
He told The Lincolnite that the impact on local and larger businesses could be catastrophic, but "we will keep going as long as we can and I will support the staff as much as possible". Giovanni is also currently speaking to his landlord and suppliers to see what more can be done regarding payments.
"Stand to lose everything"
Des Davis, owner of Margeret's Tea Rooms in Lincoln, said he stands "to lose everything" and is urging the government "to commit to supporting small businesses as well through these very uncertain times". He added that until such financial protection is in place, he has no choice but to carry on with business as usual.
A post on the tea room's Facebook page said:
"You just swept away my livelihood Boris.
"By not giving an 'order to close' by the government I have no standing to claim 'business interruption' from the insurance company, nor will I have any income to pay the overheads and staff, or for my rented accommodation… I stand to lose everything. If the coronavirus doesn't kill me… the worry will."
Whilst some businesses are staying open to try make a living, others have taken the difficult decision to close for the time being, including Rising Cafe, which is located inside Alive Church.
Other Lincoln delivery services
Local business are trying to help those unable or not wishing to go out.
Imperial Teas is offering free delivery to all LN postcodes. Orders can be placed online here or via phone on 01522 560008.
Simpsons Butchers is providing a local delivery service. Payment over the phone can be made with goods delivered to doorstops to protect the vulnerable. Orders can be placed online here or by contacting the Heckington store on  01529 460403.
Veg-out Lincoln said that if local schools close, it will try help by providing a nutritious breakfast and lunch for £2.50 per child per day. It said it will not be making a profit from the initiative as "sometimes it's just right to do the right thing and support the local community." – click here for more details.
Follow our live blog for the latest information on the impact of the coronavirus outbreak in Lincolnshire.