April 27, 2020 6.07 pm
This story is over 24 months old
Get sweets and treats delivered to your door during lockdown
Lots of yummy options!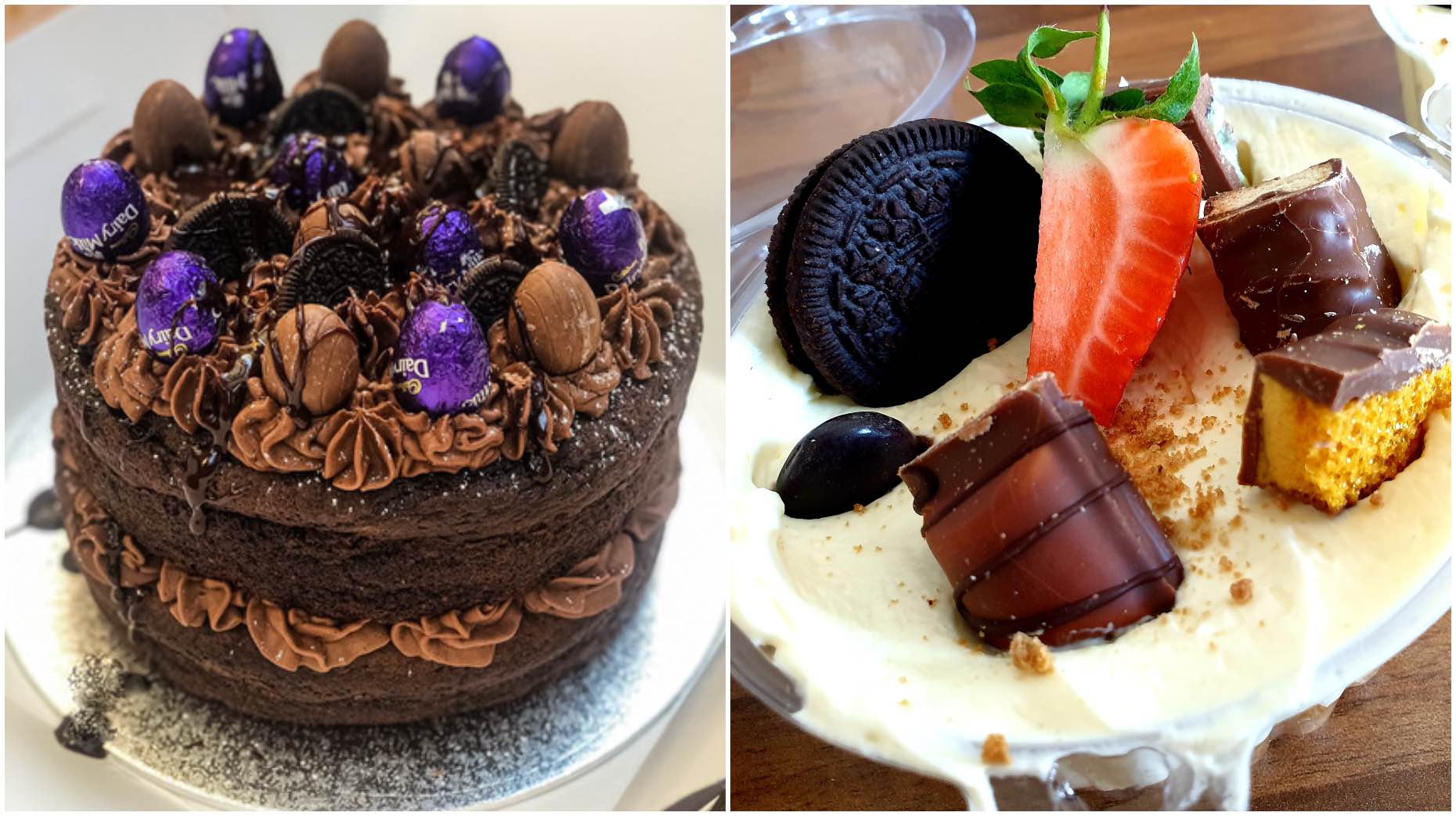 Businesses in Lincoln are delivering delicious puddings and treats to help you indulge your sweet cravings during the coronavirus crisis.
See some of the places that are delivering sweets and treats to your door during lockdown.
---
The Rising Cafe located on Newland in Lincoln is currently offering whole cakes made to order, priced between £20-£35.
It is also offering Afternoon Tea priced at £7.50, which includes classic sandwich fingers, a freshly made scone with homemade jam and clotted cream and a range of mini desserts. It also provides a range of hot meals priced between £5-£10 including homemade burgers, jerk chicken dishes, and vegetarian and vegan options.
Delivery times are between 11am-4pm Monday to Saturday and should be made via the Facebook page or by calling 01522 568396. The minimum order is £7.50 and it will deliver as far out as Welton and Ingham, but can possibly go further depending what and how much people order.
The staff are all volunteers and the cafe is part of the charity Betel UK, which helps people in recovery, so any purchases will help support the charity.
---
Robinsons of Lincoln is a family run business on Tritton Road owned by Ali Robinson, which was launched in April 2019.
It is offering sweets and treats boxes, birthday boxes, cookies, cheesecakes, muffins and other desserts, as well as traditional home made meals including lasagne, cottage pie, curry and roast dinner. Sweets and treats boxes are priced between £12-15, with individual desserts starting from £2.50.
It is advised to order through the Facebook page or by calling 07463 269069. All deliveries are contactless and must be paid for via PayPal or bank transfer.
The business delivers to surrounding villages Witham St Hughs, Swinderby, Harby, North Scarle and Cherry Willingham, but other requests can be messaged in to the business.
---
The Lincoln franchise of Sugar Rush Confectionary, which launched last summer, is based in Waddington.
During lockdown the 1kg classic boxes are available for delivery priced at £11.
This includes jellied and fizzy sweets, gummy sweets and chocolate and can be pre-ordered here or via the Facebook page between 12.30pm-3.30pm on Wednesdays and Saturdays during lockdown. It can be delivered from Waddington and as far as Ermine east and includes some surrounding villages and Newark.
The franchise has been selling out every week so far during lockdown so it is advised to get orders in in advance where possible.
---
Party Delights, which is owned by Rachel Cushway, can deliver to the whole of Lincolnshire.
There is a menu available online, which can be customised, including bueno fudge cakes, crunchy cookie dough, Terry's Chocolate Orange ice cream trays, banoffee waffles, lollies and slushies and more. The minimum order is normally £10, but single trays can be purchased for £5 with a £1 fee.
Orders need to be made via a direct message to the Facebook page and you will then be sent a contactless payment link. Deliveries will also be contactless.
---
The Back Garden Bakery in Bracebridge Heath is delivering up to 150 orders of quarantine cupcakes across Lincoln on Sundays.
Owner Helen McCormick is donating to key workers across the city and has so far delivered over 700 to more than 20 teams, including at the labour ward, St Barnabas care home, local supermarkets, care homes, and COVID-19 testing teams. She is also offering VE Day boxes and £1 from each order will go to the British Legion.
People can also order up to six cupcakes for £6, with 14 different flavours to choose from.
---
Several restaurants which closed due to the coronavirus crisis have re-opened as takeaways and any other business that has launched similar initiatives and wish to be included should email full details to to [email protected]