April 21, 2020 11.21 am
This story is over 20 months old
Lincoln restaurants re-open as takeaways during lockdown
Some positive news for customers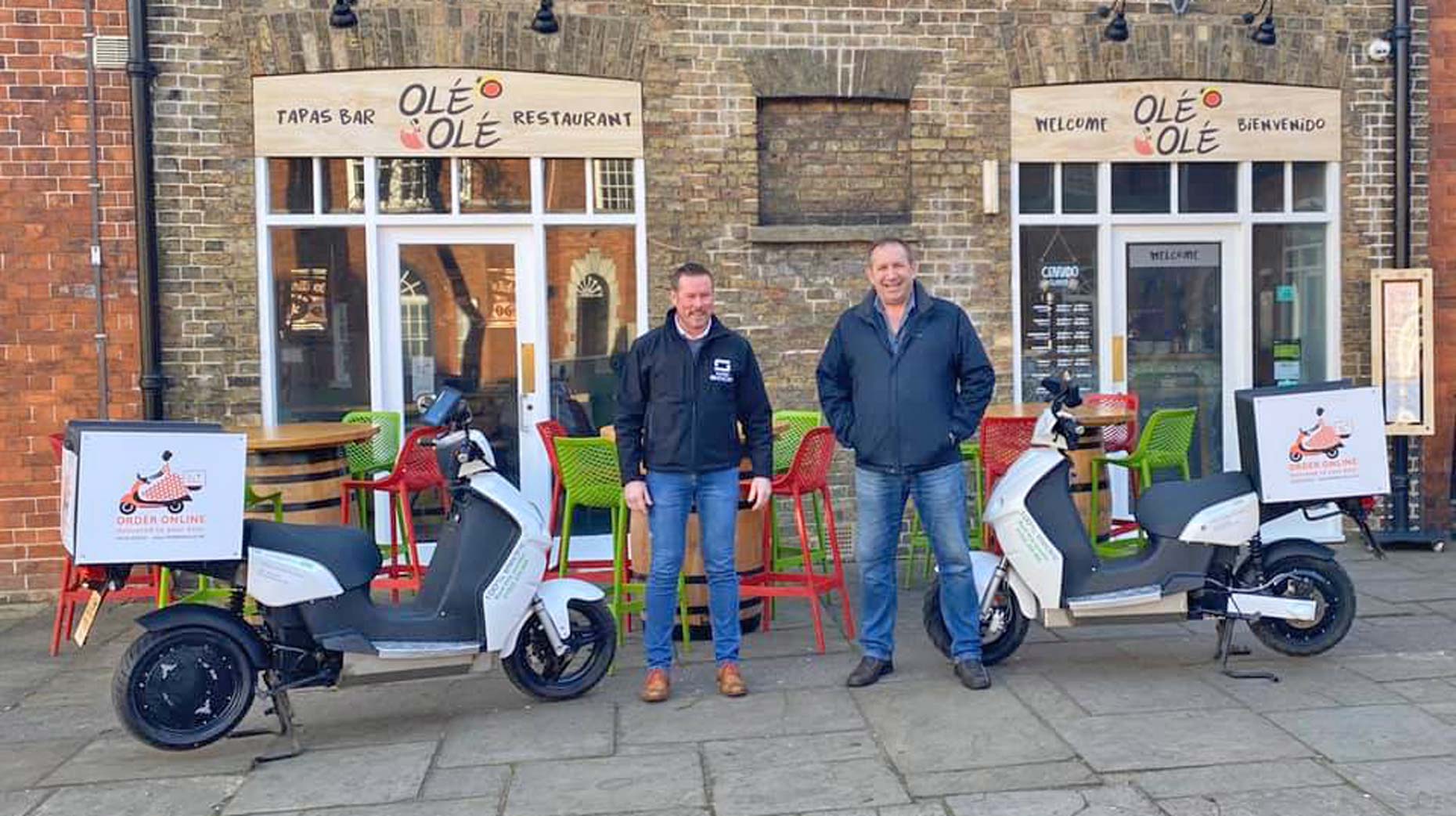 At least three Lincoln restaurants which closed due to the coronavirus crisis will re-open this week as takeaways.
Several local businesses started delivery services in March in an attempt to survive the coronavirus outbreak after Prime Minister Boris Johnson warned people to avoid pubs, clubs, theatres and social venues. The government relaxed its rules so pubs and restaurants could operate as hot food takeaways.
Some continued and adapted takeaways, while some were unable to maintain services and closed.
The following three Lincoln restaurants are re-opening as takeaways for collection and delivery this week:
Ole Ole, which is located at The Lawn on Union Road, will be re-opening as a takeaway on Thursday, April 23 with a limited menu, but still keeping some of 'your favourites'.
The restaurant will release more information on April 22 on how to pre-order your tapas. It remains closed and no phone calls will be taken until Thursday evening.
The restaurant said: "We have made this decision with a lot of thought and precaution for our customers and staff, but we will be opening up to provide takeaway tapas for mainly collection and a few local deliveries due to the circumstances."
Contact the restaurant on 01522 534222.
MaCh Indian restaurant, on Wragby Road East, is re-opening for contact-free takeouts on Tuesday, April 21 (from 4.30pm daily), but keep an eye on the Facebook page as days may change.
All meals need to be pre-ordered and paid for over the phone and the restaurant will remain locked for customers. It will deliver to a three mile radius.
For collection orders, you will be asked to give vehicle details so staff can find you in the car park and they will leave the order at a safe distance for you to collect. Deliveries will be dropped on your doorstep for you to collect.
The restaurant has pulled together a small team so that there is a safe number in the kitchen, and gloves and masks are in place.
Contact the restaurant on 01522 754488.
As of Thursday, April 23 Browns Pie Shop on Steep Hill will be delivering cold food parcels everyday, but it is advised to check availability when you call.
It is also offering collection every day from 11am-3pm.
Browns Famous Picnics are also back and can be delivered straight to you, and the restaurant can be contacted on 07809477126.
Click here for a list of local businesses that were offering delivery services, but make sure to check the latest situation with them before ordering.
Other restaurants, bars & cafes doing deliveries:
*Please check with the restaurant before ordering as some information is changing daily
---
Any other businesses that have launched similar initiatives should email full details to [email protected] to be included. We're happy to help you promote your efforts and this will be updated accordingly. 
Follow the latest updates on coronavirus in our live blog and also find positive stories in our good news live blog here.