Lincolnshire bin men, we salute you for a litter-ally great job!
They worked hard even during the Easter break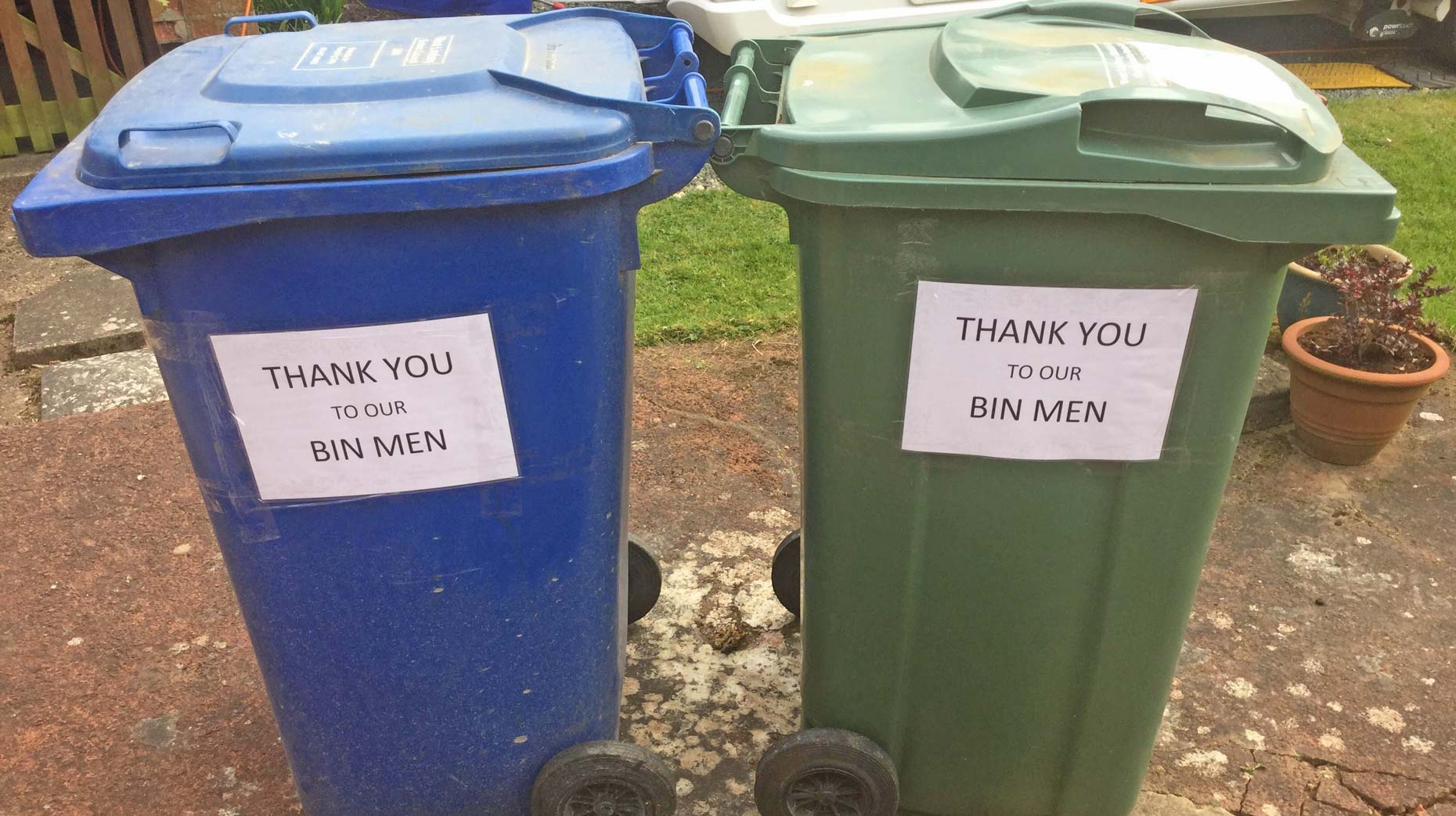 Residents have been leaving notes and pictures of support for bin men in the Lincoln area, who have been working hard to ensure people's waste is still collected during the coronavirus outbreak lockdown.
Lincolnshire councils' bin collections continued as normal over the Easter weekend, including several bottles consumed during lockdown and over the four-day weekend.
Mick Lake from Saxilby was among several people to stick a note of thanks to his bins when he put them out ready for the Good Friday collection (see photo above).
Samantha Wright's seven-year-old daughter Lillian Johnson drew a picture to give to the local bin men in the Birchwood area on Tuesday morning. Both Mick and Samantha took to social media to praise the bin men in the Facebook group 'You're probably from Lincoln if…'.
North Kesteven District Council also received messages of thanks for its bin men, with a plethora of pictures now put up at its depot for the workers to see.
One person said: "Please pass on our sincere thanks to your bin men who keep on going through this troubled time. Their work is absolutely essential and so unglamorous too. They are stars!"
Another person added: "I wish to thank the wheelie bin teams as they are also key workers and when I applaud every Thursday with my neighbours just to let you lads know you are included."
Councillor Richard Wright, North Kesteven District Council Leader, also praised the workers adding: "I would like to convey my sincere thanks and appreciation to everyone involved in the continued delivery of our frontline services, including the tremendous work of those collecting our refuse, in what we can only describe as difficult circumstances.
"We are so grateful for the show of support from within the community which I know brings great reassurance to those on the ground, knowing that their efforts have not gone unnoticed."
The city council's bin men also found thank you notes stuck to the bins as people continue to show an appreciation for the work that they do.
Messages have also been left on social media using the hashtag #binmen.
Meanwhile, the city council is reminding residents to keep a three metre rule when parking to ensure that bin lorry drivers can gain access for the collections.