Work stops on Lincoln COVID-19 testing station for NHS staff
A second one is being planned for Boston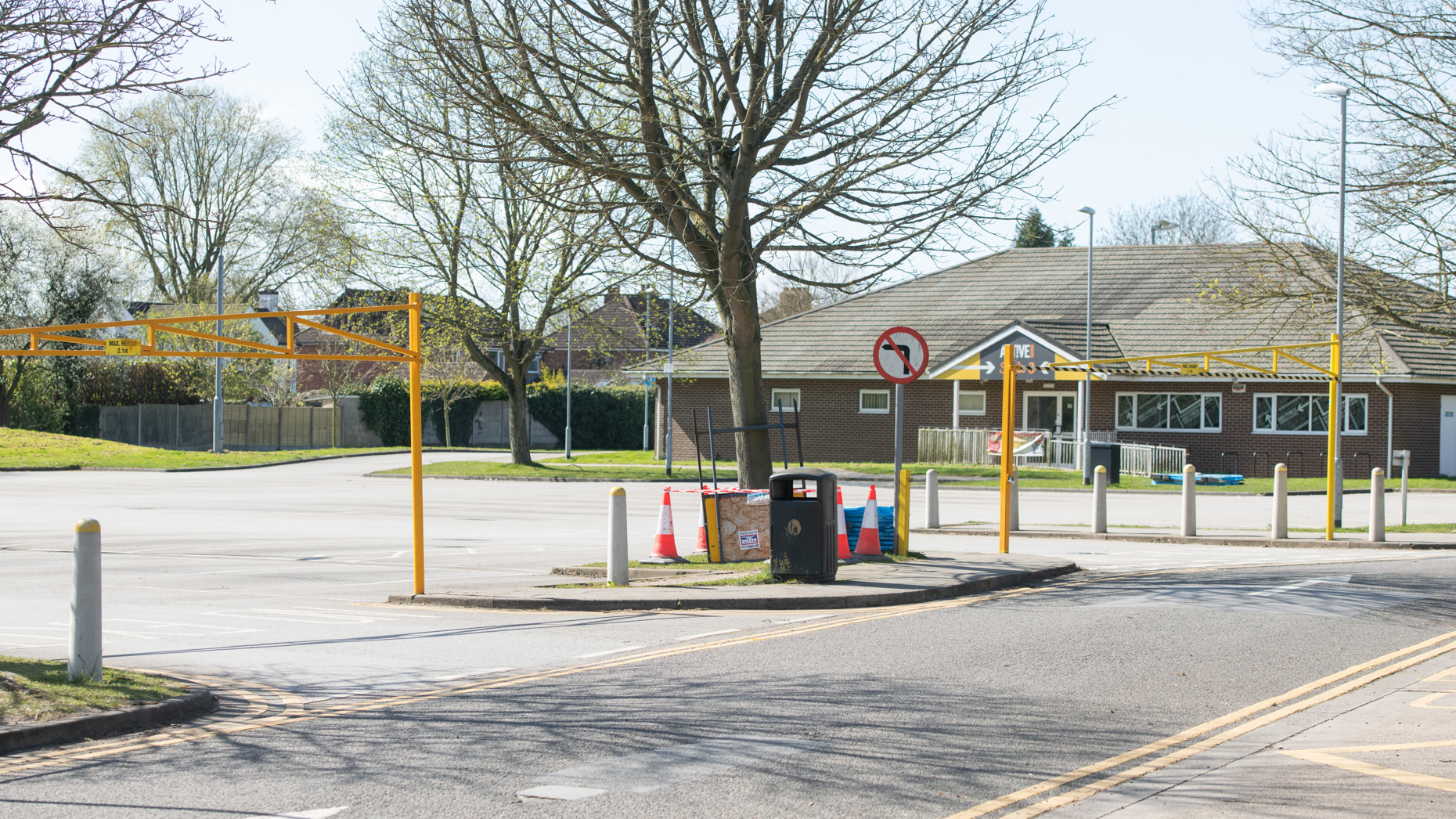 Workers left the site by mid morning after starting work on the new coronavirus NHS staff testing centre in Lincoln on Monday.
They were seen in the car park of Yarborough Leisure Centre on Riseholme Road during the early morning of April 6. Tests will be made by appointment only, a sign read.
Workers were later seen departing the site in Lincoln on Monday after 10.30am, leaving behind in the car park just some cones and a sign.
The Lincolnshire Resilience Forum is setting up one of the two NHS staff testing stations in Lincolnshire, with a second one planned to open in Boston. However, the location in Boston has not yet been disclosed.
United Lincolnshire Hospitals Trust chief executive Andrew Morgan told The Lincolnite's sister website, Lincolnshire Reporter, that the aim initially would be for the drive-thru centres to focus on intensive care, emergency department and ambulance staff currently isolating at home for the 14-day period because a family member has symptoms.
This would include testing the family member which, if the results come back negative, would mean the staff member would be able to return to work.
He added that as of Sunday, April 5, 525 staff members were off, self-isolating or not in work due to COVID-19. On top of normal sickness this brought the total absence to around 850 people.
Jason Harwin, Deputy Chief Constable, told BBC Radio Lincolnshire the Lincoln site was in the perfection location and was safe in terms of getting vehicles in and out.
He said: "It's a welcome sight in the sense this is really important not only in terms of health provision being supported but as part of the exit strategy. Testing is a key part of getting us back towards some sort of normality."