May 8, 2020 2.05 pm
This story is over 19 months old
Lincoln brightened up by Red Arrows VE Day flypast
Marking VE day with red, white and blue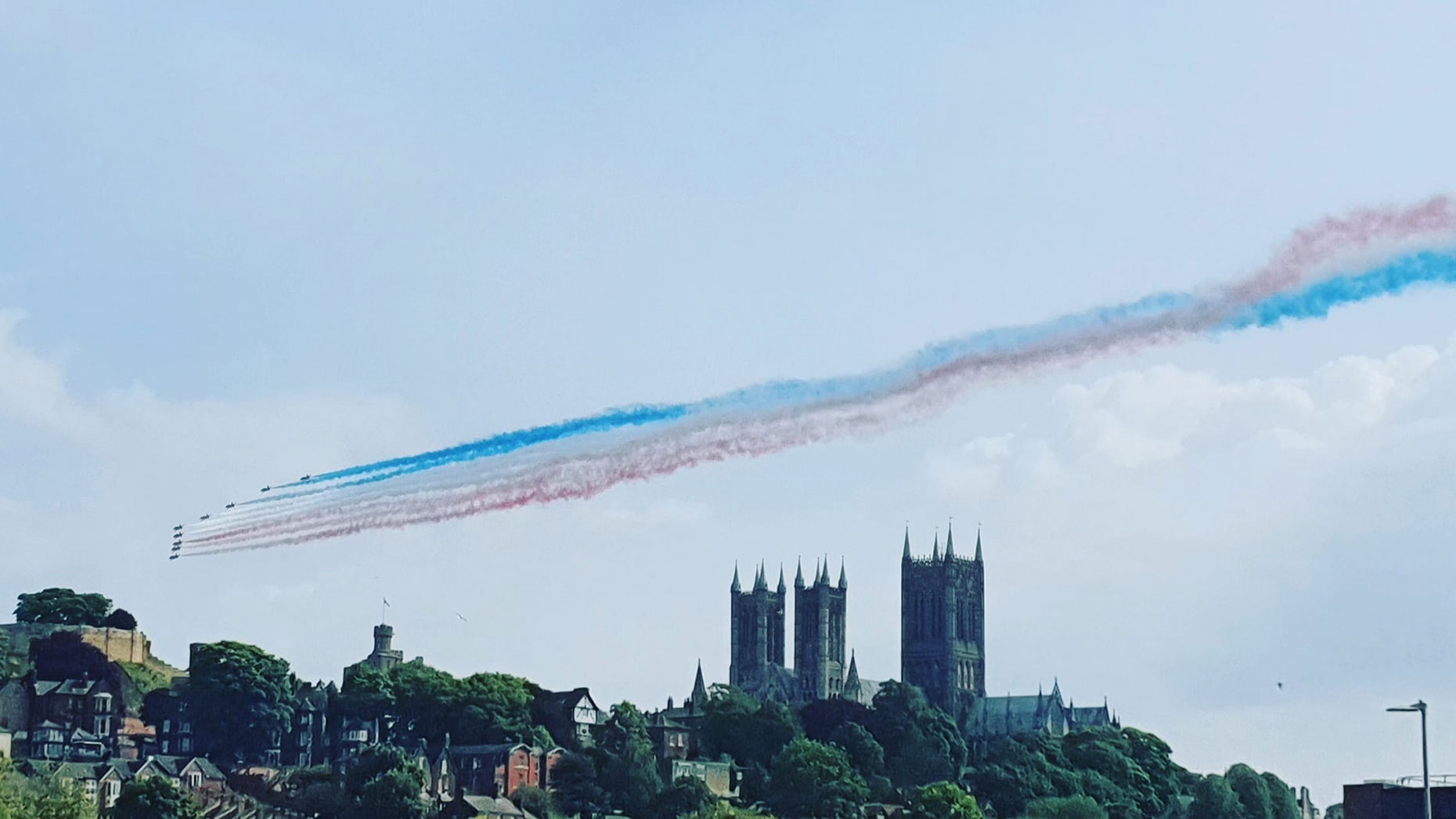 To mark the 75th Victory in Europe Day, the Red Arrows are on tour across the country and Lincoln was the first to get a fly-past.
People across the county have spotted the famous reds doing the flyover, capturing some truly amazing photos in the process.
The Royal Air Force are flying the Red Arrows over to London to commemorate and remember those who sacrificed their lives during World War Two.
The now iconic arrow formation has been impeccably observed by the Reds as they head towards London.
With planes flying over people's houses, the reds weren't the only thing in the air, being joined by a feeling of excitement and pride too.
The planes are leaving trails of red, white and blue to honour the Union Jack and remember the fallen heroes of the war.
In celebration of VE Day, have a look at how people across Lincolnshire are celebrating on our live feed here.