May 17, 2020 10.30 am
This story is over 19 months old
The impossible choice: Lincolnshire teachers on school return plans
What's the answer?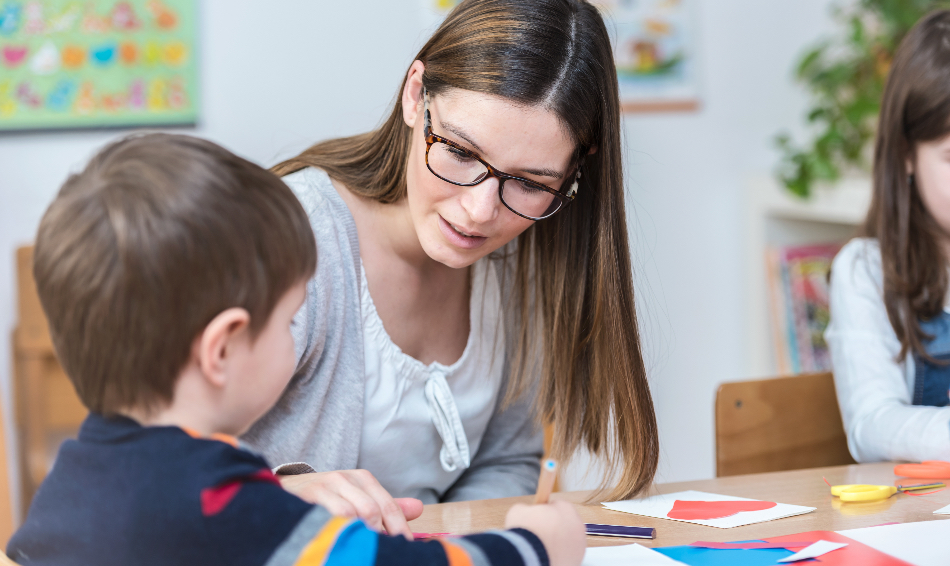 Their health and the safety of their families and community is on the line, but teachers across Lincolnshire face growing pressure to aid the recovery of the economy and reopen classrooms to thousands of school students on June 1.
Conflict over the plans is bubbling close to a tipping point. Unions, backed in their concerns by the British Medical Association, issued warnings that staff can legally refuse to return over health risks.
This is juxtaposed with Education Secretary Gavin Williamson's acknowledgement of the detrimental impact on pupil progress, as well as teacher-shaming headlines accusing opposers of "betraying Britain's poorest kids."
Michael Gove said the government would ensure safety in schools, but could not guarantee staff would not contract the virus during an interview with Andrew Marr on Sunday, May 17.
Schools in Wales will not reopen on June 1, while those in Scotland and Northern Ireland may not restart before the summer holidays.
Liverpool and Hartlepool councils have also taken the bold decision to keep authority-run schools closed, other than in the current capacity for key worker children and the most vulnerable.
In Lincolnshire, teachers spoke to The Lincolnite to assure parents they are desperate to return to work and to recover from lost learning, but many felt infection rates were not yet low enough, and their safety was being unnecessarily compromised.
"We want to go back to school and teach," one local teacher, who asked not to be named, said. "Not doing what we love to do for this long is not only disheartening but detrimental to students and teachers alike.
"But when you as a parent or carer drop your child off at school, you leave them in loco parentis and the very minimum you expect is that they are safe and looked after.
"If you have a leaky tap, you call a plumber, if you have been burgled, you call the police, if you need help with a pandemic, you look to doctors, scientists and statisticians for help, not your personalised filtered newsfeed or politically swayed newspaper headline.
"Think about it; do you think it is safe to send children back to school in their hundreds when it's still not safe to visit grandparents or to walk around a grocery shop without a person handing out disinfectant towels before you enter?"
If the level of infection remains low enough, nurseries, Reception, Year 1 and Year 6 students would be the first to return.
Until this point, schools have operated for essential worker and vulnerable children, with skeleton staff, giving leaders an idea of how to implement social distancing.
Another teacher, who wished not to be named, told The Lincolnite: "It is impossible to ask children to remain two metres apart, as well as to ask staff to distance themselves from the children.
"I feel that Boris Johnson is rushing children back to schools despite the evidence that we are not ready for this stage yet. Nationally, there are still hundreds of deaths daily.
"Being a teacher myself, I am only too aware of the impact that this lost time will have on the children in terms of their learning, and perhaps more importantly their social, emotional and mental health, but it would be much safer to return after the summer holidays, when the virus is more under control and it is much safer to be around others.
"Losing an extra few weeks of learning can be fixed, but putting children and staff in unsafe conditions could have effects that cannot be fixed.
"At this stage, health should still be prioritised above education. It seems rushed and unnecessary, and feels like a compromise in favour of the economy, not our health."
Parents and teachers have been conflicted over the risks. Many parents, concerned about the impact lockdown has had on their children's mental health and learning progress, told reporters they are keen to seen their children back in class.
Ricky Hunter said: "As long as precautions are put in place and everything is safe, then the kids should go back to school. It's not benefiting them being at home, they need professional teaching.
"My daughter starts secondary school in September and she needs preparing for secondary school. If it's safe and all things are adhered to I'll have absolutely no problem sending her back to school. My wife is a key worker and I'm self employed, so the news that I'm hearing about relaxing the laws is definitely making us feel positive about the situation."
Local authorities, academy groups and other school leaders will be watching infection rates closely in the next couple of weeks. Parents will also have an important decision to make, particularly as the government has promised to suspend fines and attendance scrutiny.