June 30, 2020 11.00 am
This story is over 25 months old
Behind bars: Lincolnshire criminals locked up in June
Notable court cases in June 2020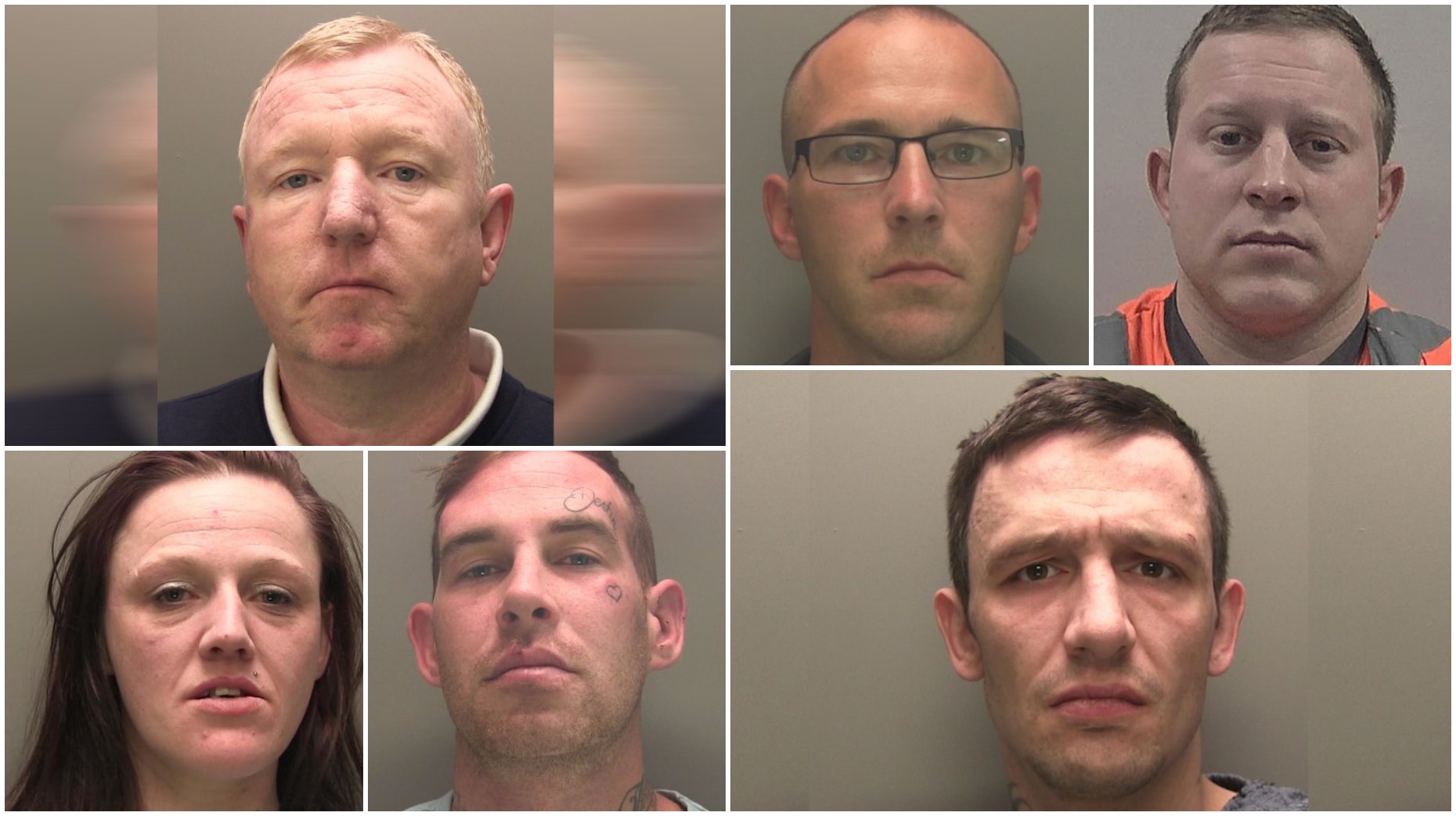 A prolific burglar who conned elderly victims after an open jail escape, and a man who threatened to blow up a police station, were among the Lincolnshire criminals jailed in June.
Here's a round up of the significant cases resulting in prison sentences in the county from The Lincolnite and Lincolnshire Reporter:
---
David Appleton
David Appleton, 49, from South Hykeham near Lincoln, was jailed for nine years after tricking his way into the homes of elderly people to steal cash and bank cards.
---
Matthew Percival
An armed robber who held up a shop at gunpoint went on to threaten to blow up a police station when he realised officers were looking for him, Lincoln Crown Court was told. Gainsborough man Matthew Percival, 31, was jailed for eight years and nine months.
---
Ben Whitby
A port worker from Grimsby was jailed for nearly seven years after being caught in possession of cocaine as he left work. Following a National Crime Agency investigation, thirty-year-old Ben Whitby was sentenced to six years and nine months in prison.
---
Matthew Twitchen
A Lincolnshire man has been jailed for grooming a schoolgirl online, convincing her to send him intimate photos before later engaging in sexual activity with her. Matthew Twitchen, 38, was sentenced to five years in prison, given an Indefinite Sexual Harm Prevention Order and put on the Sex Offenders' Register for life.
---
Martyn Tasker
Military memorabilia hunters sparked a major environmental alert when they dumped Second World War mustard gas canisters in a Lincolnshire lake. Martyn Tasker, described by the judge as the prime mover, was jailed for five years. Michaela Tasker and Stuart Holmes were each given a 12 month jail sentence suspended for two years.
---
Jodie Bailey
Jodie Bailey, 33, was jailed for 20 months for mugging a 77-year-old pensioner outside a Lincoln post office.
---
Stefan Darrigan
A Boston man struck his ex-partner so hard with a metal baton that the weapon broke during a sustained attack on her, Lincoln Crown Court was told. Stefan Darrigan, 29, was jailed for 18 months.
---
Gjergj Mhillaj and Alfred Smakaj
A large cannabis farm capable of producing up to half a million pounds worth of the drug was uncovered when police raided a property. Two Albanian men were jailed over it, but it's not known whose grow it actually was. Gjergj Mhillaj, 25, and Alfred Smakaj, 24, were each jailed for 12 months and will face deportation when they are released from custody.
---
Jordan McGlann
A drinker who was ejected from a town centre pub for causing a nuisance suffered a fractured jaw when he was chased along the street, Lincoln Crown Court was told. Jordan McGlann chased the man along Westgate in Grantham before the man fell to the ground. The man was later taken to hospital, where he was diagnosed with a fractured jaw. McGlann, 22, was jailed for four months and given a one month consecutive sentence over a separate criminal damage incident.
---
Kelly Bartholomew
A Scunthorpe woman was jailed for two assaults on police officers, including one during a search in custody. Kelly Bartholomew, 33, was sentenced to 16 weeks in prison.
---