June 3, 2020 1.15 pm
This story is over 18 months old
Black Lives Matter protest to be held in Lincoln
It is planned as a peaceful protest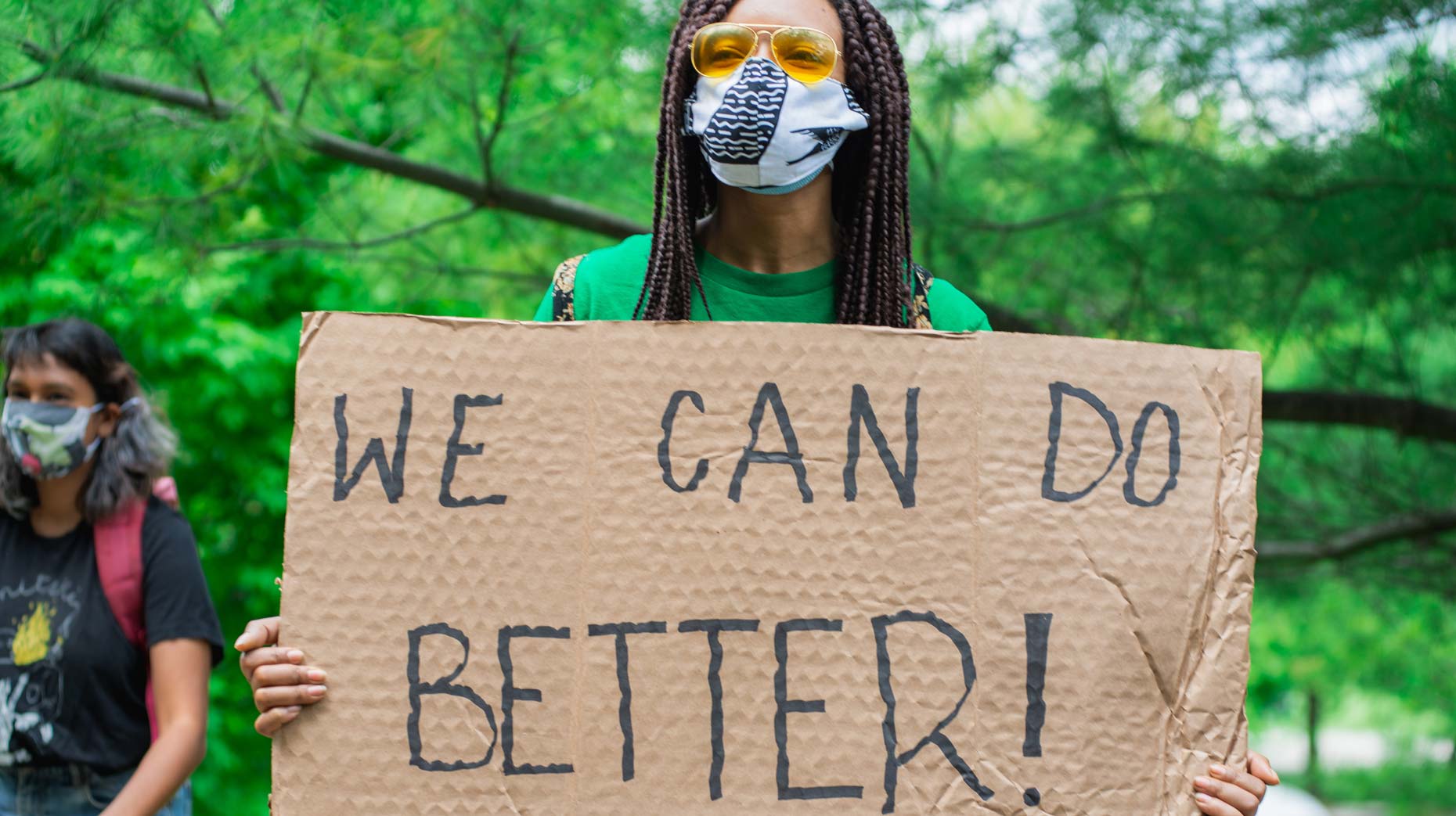 Protestors will try and provoke positive change and show support for all black people with a peaceful #BlackLivesMatter protest in Lincoln on Thursday.
#BlackLivesMatter was founded in 2013 in response to the acquittal of Trayvon Martin's murderer.
 Protests also recently erupted in Minneapolis in America after George Floyd died when a policeman knelt on his neck when in custody. He has now been charged with his murder.
The peaceful protest in Lincoln will take place at the tank memorial at the Tritton Road roundabout from 5pm on Thursday, June 4.
Ceri Leech said she is not the organiser, but created a Facebook event to help raise awareness and give more exposure to the protest, as she wants to get as many people involved as possible.
People are being encouraged to wear masks and stick by social distancing rules at the protest.
Up to 100 people are expected to join.
Ceri told The Lincolnite: "We have a speaker who will be talking about her experience of racism in Lincoln, so people realise it's not just an American issue. This is happening in Lincoln too."
Student Ewa Wawrzyńska, 18, will be among the protestors and said: "We are doing this protest as it's not just about what's happening in America. Our own Prime Minister is racist, a lot of schools are still racist and hide it.
"It's important to me because the black community would do the same for us. We need to fight for them. The UK's hands aren't clean either and many people of colour died here too."
Elliot Antrobus, 22, a fellow protestor and student at the University of Lincoln, added: "It's time to stand in solidarity and speak up. We all have an ethical responsibility to help in the plight of others. It's time to stand!"
Alessandra Marthaler, 27, also plans to attend the protest. She said: "I'm participating to stand up for a cause which I believe in, to hopefully better the world for this and future generations.
"Black Lives Matter is a message that everyone should concern themselves with and get educated on. Black history is widely disregarded and silenced in our schools. We are all one human race and the fact that we still have racism ingrained in our society, culture and economy is an absolute joke. We can do better."
Lincolnshire Police Chief Constable Bill Skelly said: "The shocking death of African-American George Floyd outside a shop in Minneapolis, Minnesota on May 25 has sent ripples of anger, fear, frustration and sadness across the globe. For many black people in particular, this is history repeating itself and playing out in real time on both social media and the mainstream media.
"This tragic and avoidable death undermines everything the police service stands for, respect, justice and protecting the public, regardless of skin colour or background. Putting on the uniform every day is a proud moment for all of us but at times like this we need to check on those around us too, to make sure they are feeling the same way.
"We are supportive of positive change coming about as a result of this incident and will play our part in continuing to ensure officers uphold the highest standards of behaviour and professionalism. Our thoughts go out to the family of George Floyd in the hope that his death will not have been in vain.
"Indira Gandhi once said 'you cannot shake hands with a clenched fist', and likely reflects how many of the protesters in America, and elsewhere, including the UK may be feeling.
"Freedom of speech and peaceful protest are fundamental rights to be upheld and promoted, and whilst acts of violence will not be tolerated, we will continue to police our communities through engagement and with hands and arms open."