June 5, 2020 2.07 pm
This story is over 18 months old
Lincolnshire photographer creates special lockdown family photos
Around 75 families were involved in the project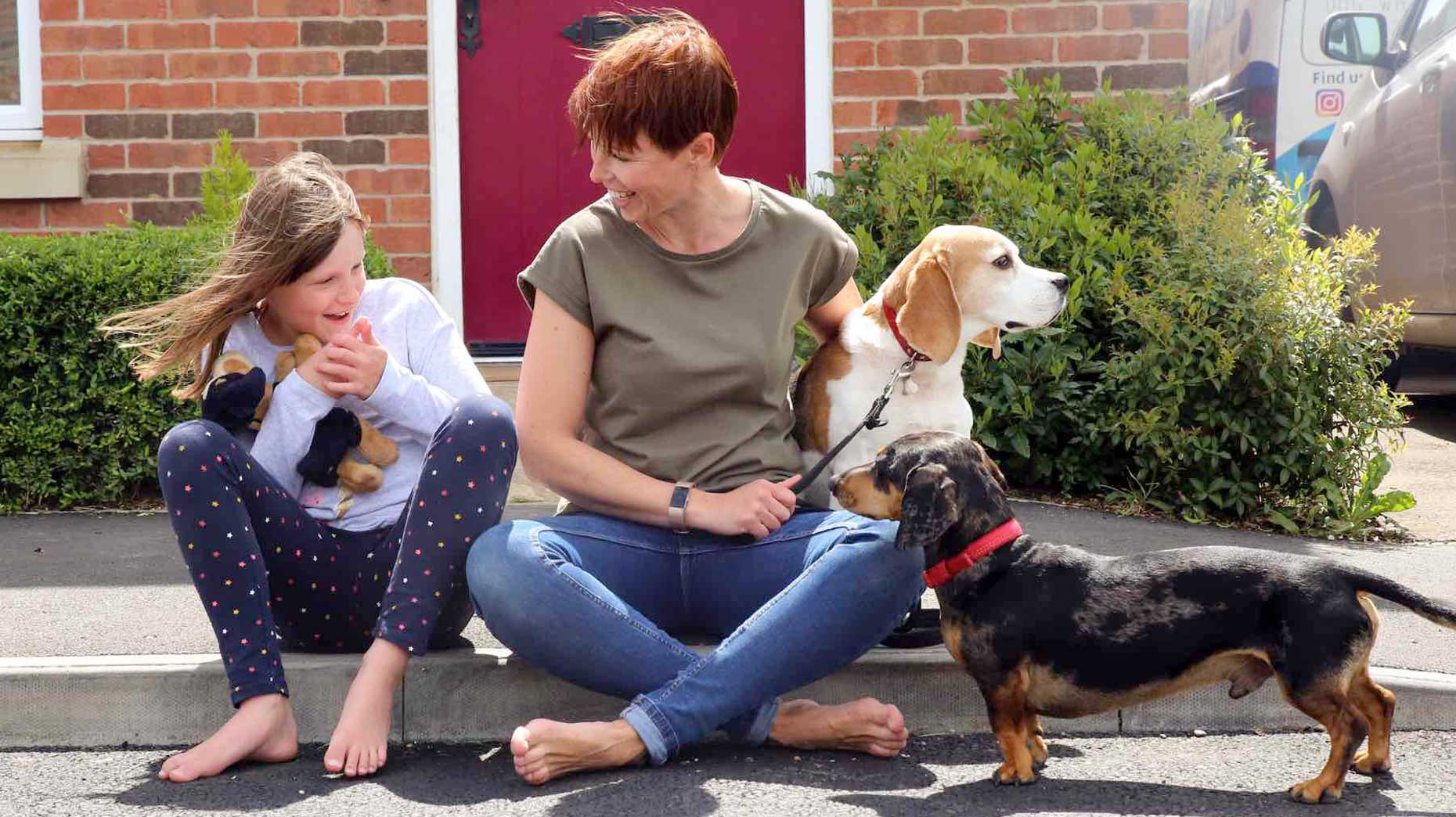 A Lincolnshire photographer covering the areas of Bourne, Stamford and Oakham captured special family lockdown portraits to keep spirits up during the coronavirus crisis.
Hanna Williams, 24, who is the owner of Bourne Photographic Studios, started taking the lockdown family photos at the beginning of May.
She also helped make some lockdown celebrations a bit more special, including a 1st birthday, a 40th birthday and wedding anniversaries.
She printed off a few slips and put them through the doors of her neighbours doors in Oakham. The project grew and she returned to her home town of Stamford and to Bourne to take further photos and received what she described as "an incredible response".
Around 75 families were involved in the project, which Hanna plans to put in a personal photo book to document lockdown and how families have changed and adapted.
Everyone that took part received free copyright-free images of the best photos.
Hanna, who is now focusing on opening her studio back up, told Lincolnshire Reporter: "I was getting a little bored of lockdown and there were only so many photos you can take of flowers and the cat.
"When I started this project it was just a little fun for me and to get me out and about with my camera again, but then I got so involved in it. The number of people that wanted to get involved was insane.
"I have met some many wonderful people and I have absolutely loved doing this project!. I have heard so many lovely stories, met new members of the family and helped a lockdown celebration a little more special."
See more of Hanna's gallery below:
In another special lockdown project, Lincolnshire photographers Andrew Wheeler and Carly Gaffney raised money for the NHS by going to people's doorsteps and taking family portraits in Witham St Hughs.