June 11, 2020 3.29 pm
This story is over 40 months old
"Socially distanced" protest planned over Grantham Hospital changes
Hospital bosses have approved changes to the site to tackle coronavirus waiting lists and other issues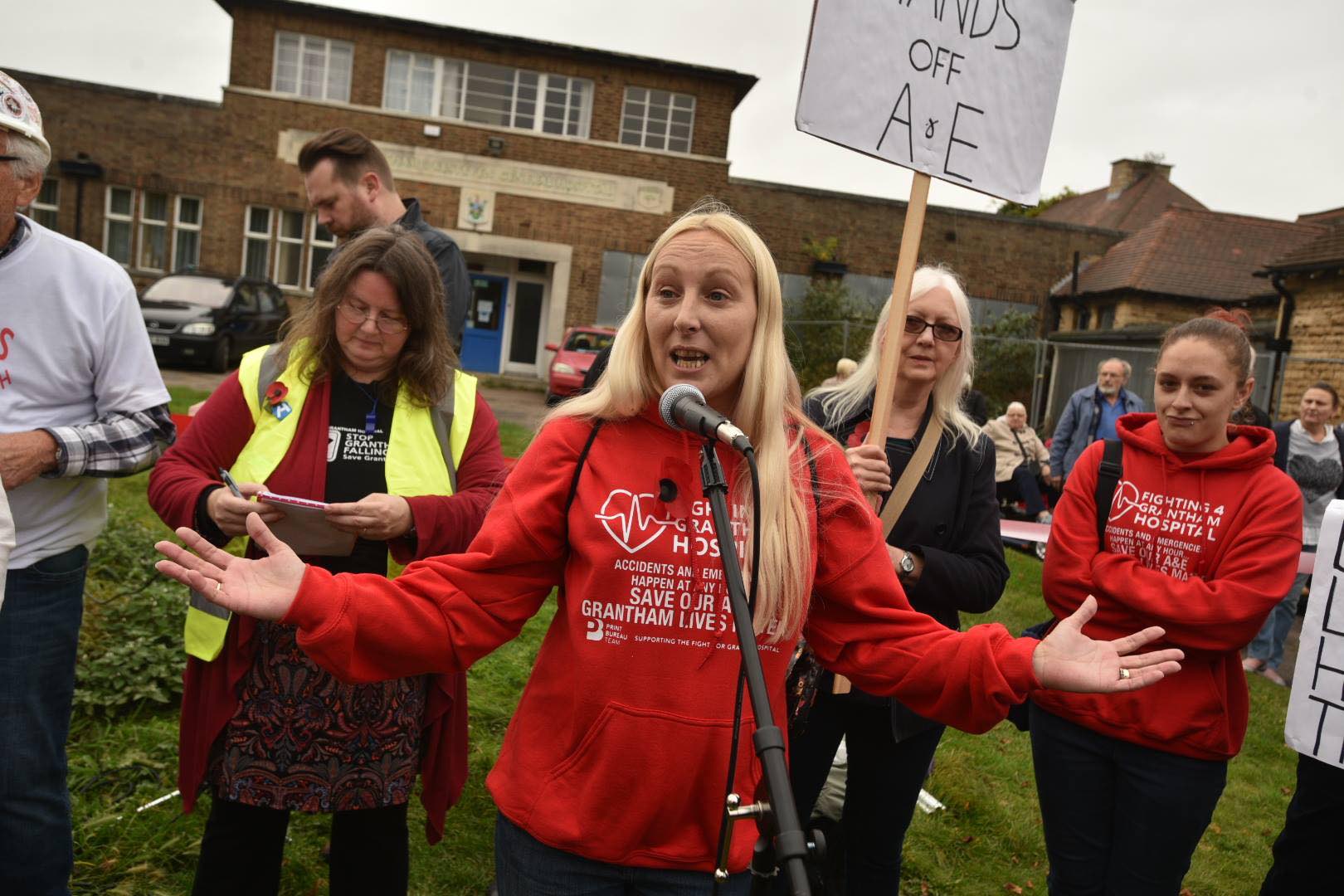 A "socially distanced" gathering will take place next week to protest against downgrading Grantham Hospital A&E to an urgent treatment centre.
Organisers of the Fighting 4 Grantham Hospital group will hold the demonstration outside of the facility on Monday at 12.3pm.
They are asking those who attend to maintain social distancing and wear a mask, as well as bring banners to "show your love for our hospital" and chalk.
The plan is to draw a heart, rainbow or other marks "to show our staff that we thank them for looking after us and we will stand with them to support our services."
"Those marks will remain for some time after we have left," said organisers.
Bosses at United Lincolnshire Hospitals Trust, which manages Grantham Hospital, on Thursday approved plans to tackle coronavirus, which include downgrading the accident and emergency department to an Urgent Treatment Centre.
The proposals will see A&E patients and non-elective patients turned away from Grantham Hospital to other sites.
Elective surgery and day cases such as chemotherapy patients will instead be taken from Pilgrim and Lincoln hospitals and transferred to Grantham.
Campaigners fear the changes will not remain temporary once the coronavirus pandemic is over, and that staff could lose their jobs, however, bosses say this won't be the case.
Campaigner Jody Clark said: "We were approached to facilitate this by concerned workers in the health sector.
"It is a positive socially distanced gathering to show the whole county that we cherish the services we have left and want to protect them.
"As they have decided to change our services, albeit temporarily, this has a massive impact on our staff and community"