June 12, 2020 4.23 pm
This story is over 25 months old
Strong police presence set for Cleethorpes Black Lives Matter protest
Police expect this Saturday's event to be peaceful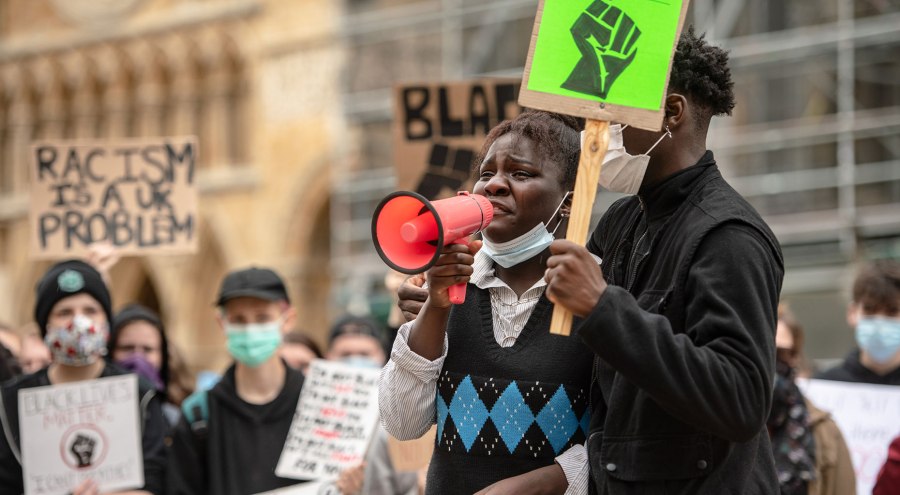 Humberside Police expects "a safe and peaceful environment" at the Black Lives Matter protest in Cleethorpes, but will be on hand in case any unrest happens.
Cleethorpes' Black Lives Matter protest is due to take place on Saturday, June 13, despite threats of a counter protest.
Event organisers have been in discussions with local war veterans and police to ensure that no memorial sites are damaged or vandalised.
It will begin at 3pm, meeting at Cleethorpes Memorial Gate, with the plan to walk past other war memorials in the area and thank veterans who choose to turn out.
Police will supposedly cordon off memorial sites but allow people with genuine intent to rally there, encouraging veterans to wear berets, blazers and medals if they wish.
Assistant Chief Constable Chris Noble said: "There will be a policing presence during the protest in Cleethorpes Saturday, to ensure a safe and peaceful environment for everyone attending.
"I am confident, having engaged with the event organisers, that people attending the events in our areas will protest peacefully, making their voices heard and feelings shown and our officers will support them.
"Clearly we will not tolerate anyone who uses these events as an opportunity to act violently or commit crime and if we receive reports of people behaving in this manner we will respond, taking action where necessary to protect the public and protect the right to peaceful protest."