July 23, 2020 11.16 am
This story is over 40 months old
Adorable Lincoln pug needs life-saving operation
Reggie's foster carers need donations for surgery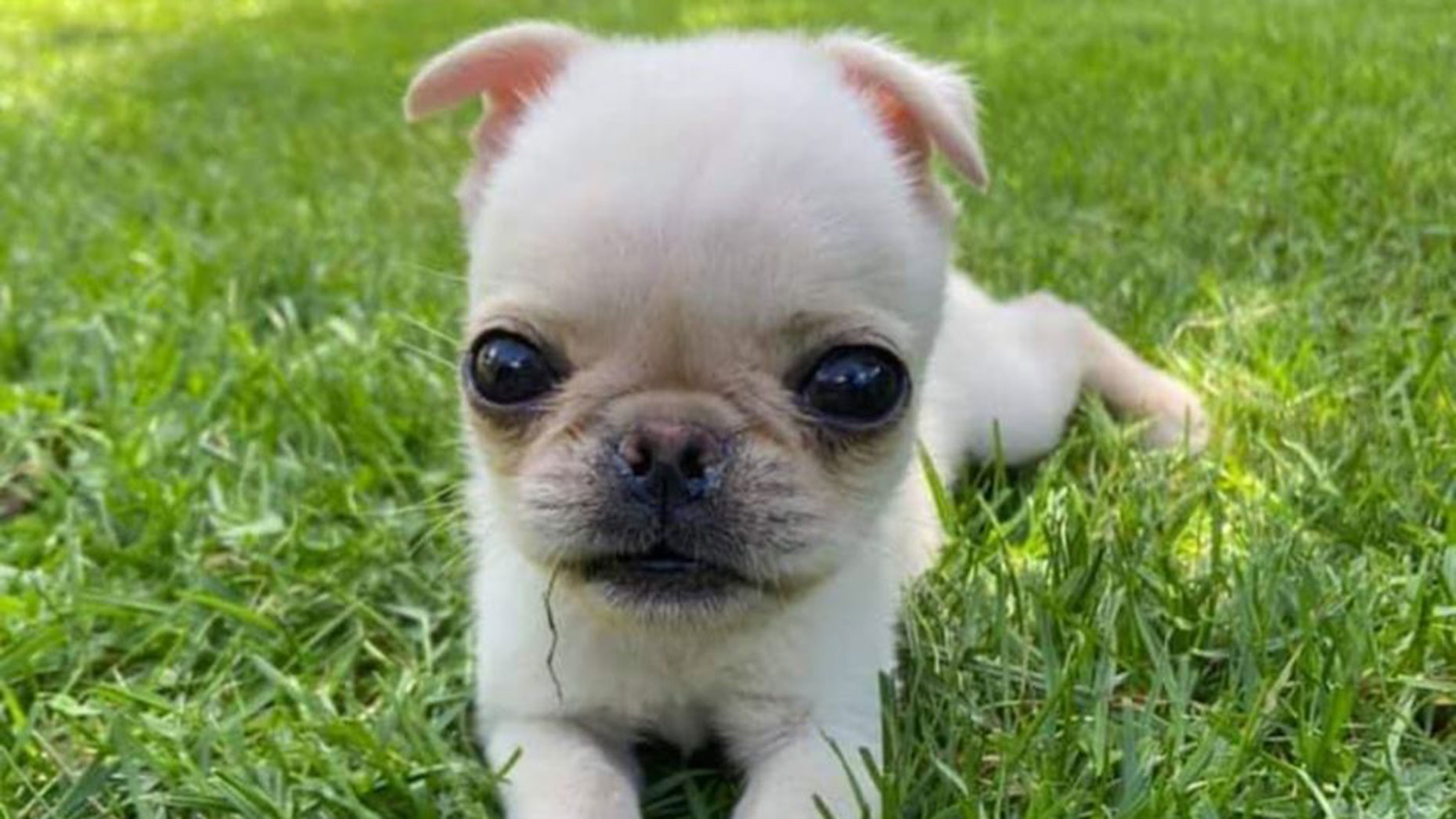 A battling pug puppy from Lincoln needs £3,000 in donations for operations that will save its life.
Reggie is around 8 weeks old and stays at Breeds in Need Animal Rescue, a foster care facility for animals based in Lincoln, but his story has been a troubled one.
Ever since he was born, Reggie has been fighting for his life. He was unable to feed off his mum due to a complete cleft palate, and was born with a misshapen head.
This led to him being sent into rescue at just one day old, with his brother Ronnie.
Reggie has had to be hand reared and tube fed hourly by his foster mum at the rescue.
He continues to battle regular chest infections, as well as coping with a hiatal hernia, which is when the abdominal organs spill into the chest area.
When consulting a specialist about Reggie's condition, vets told Breeds In Need that there were two options: either put him to sleep, or pay thousands for a specialist vet.
Sally Turzanski works with the animal rescue and has been heavily involved in trying to get Reggie the help he needs.
Sally told The Lincolnite she will continue to fight for Reggie's chance of life: "Just because they are rescue dogs, doesn't mean they don't deserve the best.
"Some vets have told us to put them [Ronnie and Reggie] to sleep as they will cost the rescue too much money, but that isn't an option."
Despite his difficulties with health, Reggie is still a happy-go-lucky dog that loves life.
"This boy is a fighter and has defied all odds despite his survival chance being very low from the day he was born.
"He loves life and we will keep fighting with him as long as he keeps telling us that he has the will to live.
"He is happy and not in any pain, he just has additional needs that need to be taken care of."
The rescue centre have organised a fundraiser to pay for the operations that will save his life, with his cleft palate repair costing £3,000.
These are desperate times for Breeds In Need, who are reliant on public support to carry on going.
Sally said: "We couldn't continue without the financial support of the public and have been so worried how we will fundraise for the pups, especially after COVID-19."
You can donate to the GoFundMe page here, and you can join the Facebook group for fundraising raffles here.