July 3, 2020 2.57 pm
This story is over 40 months old
Council calls for police action after spike in anti-social behaviour
Boy racers, drug problems, litter and more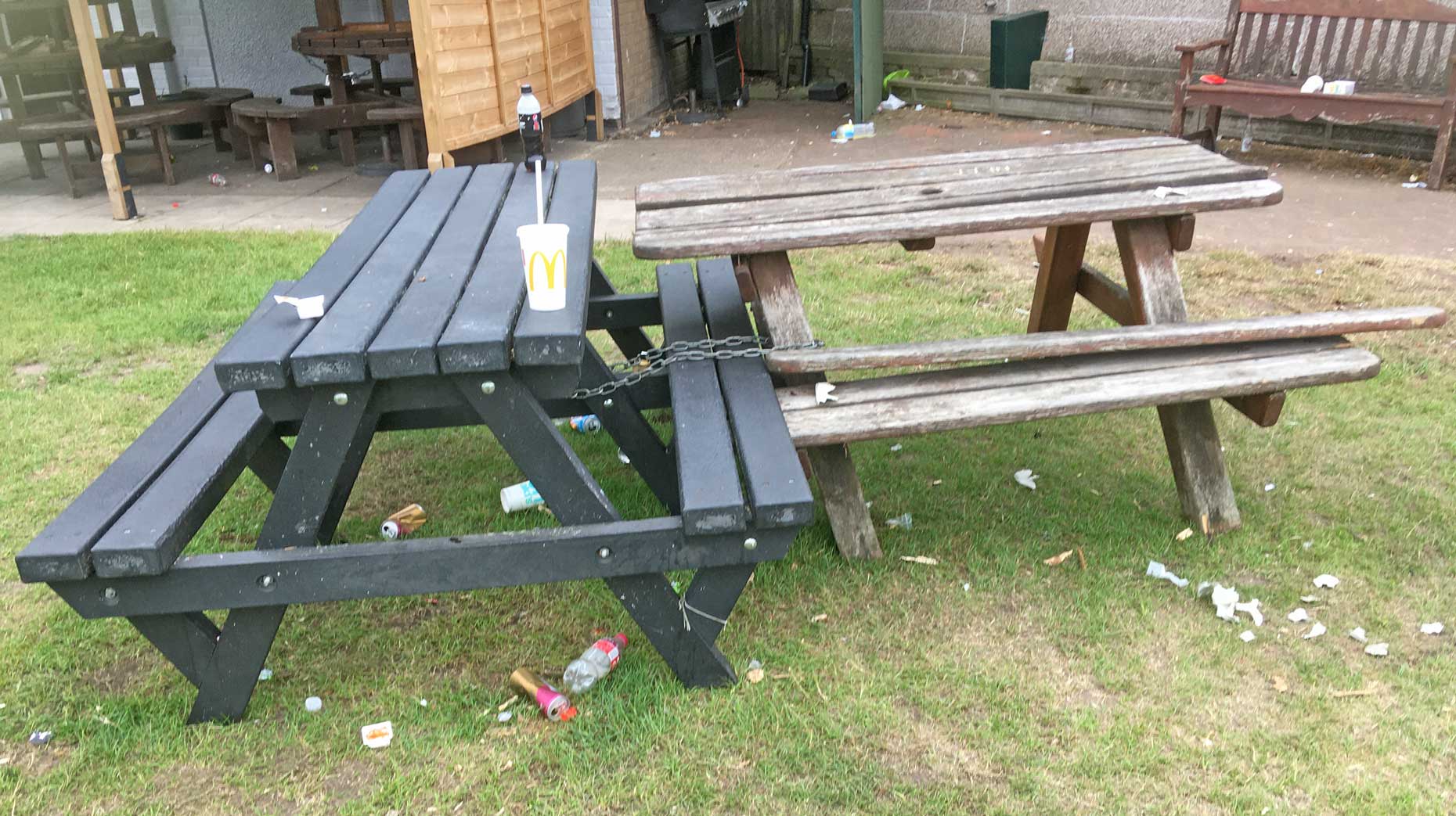 The acting town mayor of North Hykeham has called on Lincolnshire's Police and Crime Commissioner to tackle anti-social behaviour, including boy racers, as the problem continues to plague the area.
The car park at Memorial Hall was closed last month after "increasing problems regarding drug dealing, anti-social behaviour, littering, irresponsible dog walkers, fly tipping, planned car meets, and 'boy racers' causing more damage".
This followed Whisby Nature Park's decision to close a section of land and public access to the Apex Lake due to antisocial behaviour and misuse.
Councillor Bob Jackling wrote to Lincolnshire's PCC Marc Jones on June 29 to raise the issue on behalf of all the town councillors about the "degenerating situation within North Hykeham regarding anti-social behaviour in and around our public places".
The council has seen a "logarithmic scale rise in unacceptable behaviours" and the letter states:  "Our open spaces and public facilities are being overwhelmed by a tide of rubbish, unsanitary practices, drug taking, nuisance, graffiti and lawlessness and our roads are plagued by speeding drivers and noise nuisance from individuals who feel it is their right to modify vehicles to an extent that they emit sounds that would exceed Formula 1 events, not something proper to suburban and estate roads."
The council has had acknowledgement of receipt of the letter and has increased its litter picking and inspections of the local open spaces.
In a statement issued to The Lincolnite, Marc Jones said: "I'm always keen to hear from the community about issues they are facing and keen to work with appropriate partner agencies to find solutions where possible.
"I had, ahead of receiving Mr Jackling's letter already spoken to the local MP and the Leader of the district council to understand the issues and sought assurance from the force that an appropriate response would be provided to support the community.
"It is clearly a matter for the chief constable to decide what that response should be and how to deploy resources to meet the full range of operational demands placed upon the force as a whole.
"It must be said that North Hykeham is a very safe and desirable place to live and work and I would not wish to see an over exuberance of language lead to the falsehood that the area has become 'lawless' which is quite simple not the case.
"There are always going to be societal challenges for communities to resolve and I have every confidence that working together more can be done to keep us all safer together."
A spokesperson for Lincolnshire Police said last month that they received several reports of people on the field by Memorial Hall. A man was arrested and released under investigation, while the force continued to patrol the field by the hall.
Councillor Steve Clegg, of North Kesteven District Council, said that a dispersal over is in place across North Hykeham's park, along with regular patrols, enhanced enforcement and increased litter collection in parks and open spaces.
He said: "Councillors and officers of the town and district councils are working closely in partnership with the police to address the escalation of such incidents which are causing distress across North Hykeham.
"It is important to see this situation in the context of an increased problem not only locally, but across the county and the entire country and I implore everyone involved to show more respect and consideration for the residents living nearby and others wanting to use these open spaces for their lawful relaxation and recreation."
He added that arrests have been made and undercover police operations are taking place in relation to concerns over drug dealing. Drones are also being used for monitoring and to capture evidence.