Lincoln firm's new face scanner checks fever and masks
It is already being used by a local salon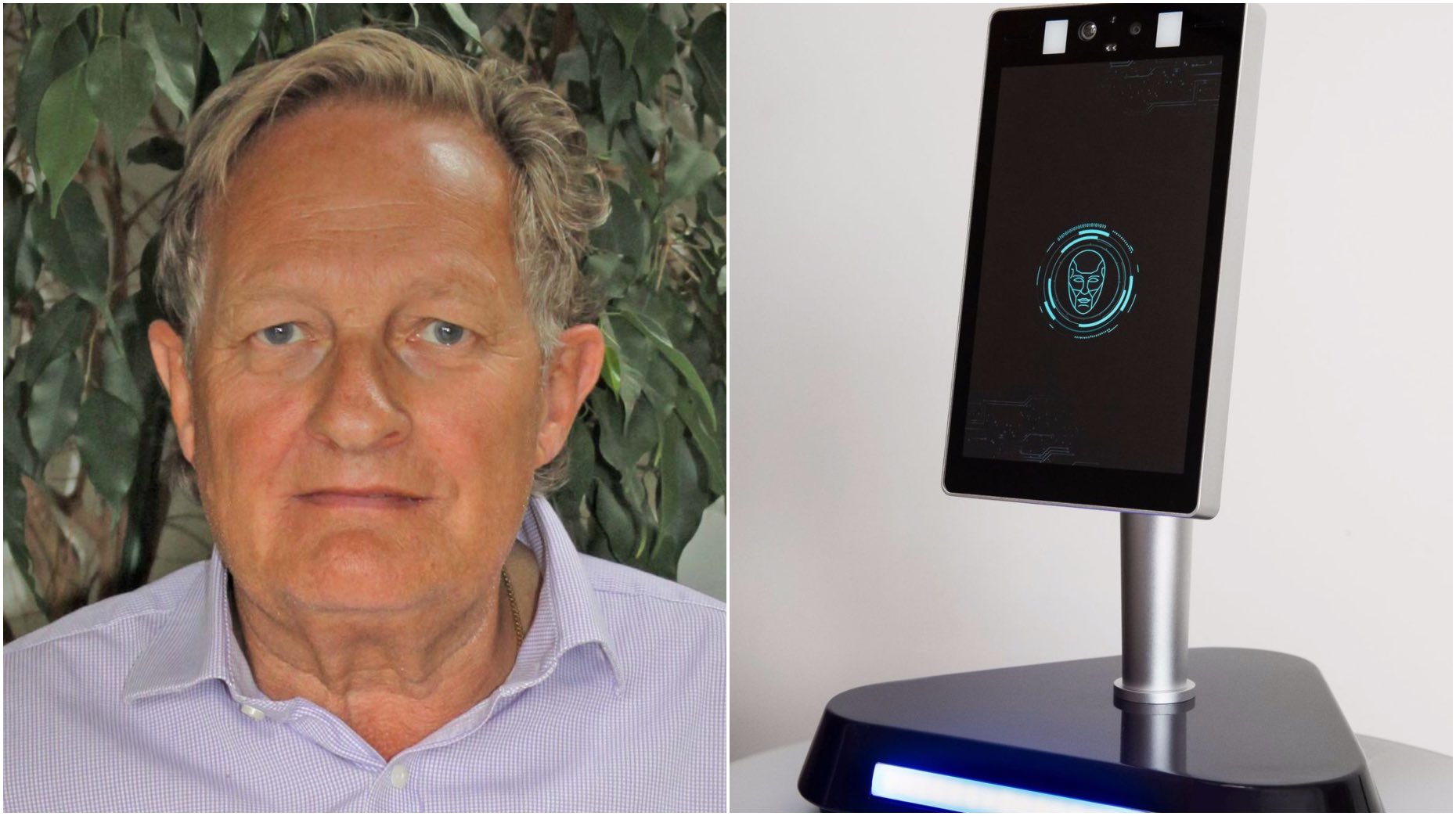 A Lincoln firm has used thermal imaging to create a face scanner that checks temperature and the use of face masks to help business owners during the coronavirus restrictions.
The contactless temperature screening technology called Therma-i will help businesses like shops, dentists and hoteliers to enforce the latest government guidance. From July 24, people will have to wear masks in shops or face a £100 fine.
The technology was created by SPSC (UK) Ltd, which is based on Dixon Way in Lincoln. The firm specialises in health and safety technology in the leisure sector and was already working with thermal imaging as a technology to improve its swimming pool safety products.
It took two months to prototype Therma-i and three months for a production model to be available, with the company investing £22,000.
Therma-i can alert potential customers if they have a temperature or are not wearing a mask.
The desk-mounted and hands-free instant temperature measurement system looks like a tablet with a camera and uses thermal imaging technology to measure a person's head for temperature.
If it is found to be above 38 degrees Therma-i will produce an alarm.
If it detects that a mask is not being worn, it will politely request for that person to wear a mask, helping to avoid potentially uncomfortable situations between shop employees and customers.
The whole process takes seconds to complete and requires no participation from a staff member. It can take a measurement discreetly without any head garments needing removed.
The product has already generated interest from hairdressers, medical practices, leisure centres and shops. SPSC supplied the technology to help with the reopening of Talking Heads hairdressing salon in Lincoln.
Rob White, Managing Director at SPSC, said: "All things considered, it is remarkable how the development team have pulled together and what we have accomplished in a short but very turbulent amount of time.
"Seeing the team collaborate through new mediums and finding new ways to get the product to market, without once seeing each other in person is astounding."
SPSC was established in 2013 and specialises in drowning detection for public swimming pools, using video and complex software, and has done installations as far away as Alberta, Canada.