July 16, 2020 4.35 pm
This story is over 23 months old
RAF Scampton replace dog's gravestone due to offensive name
Guy Gibson's dog name was a racial slur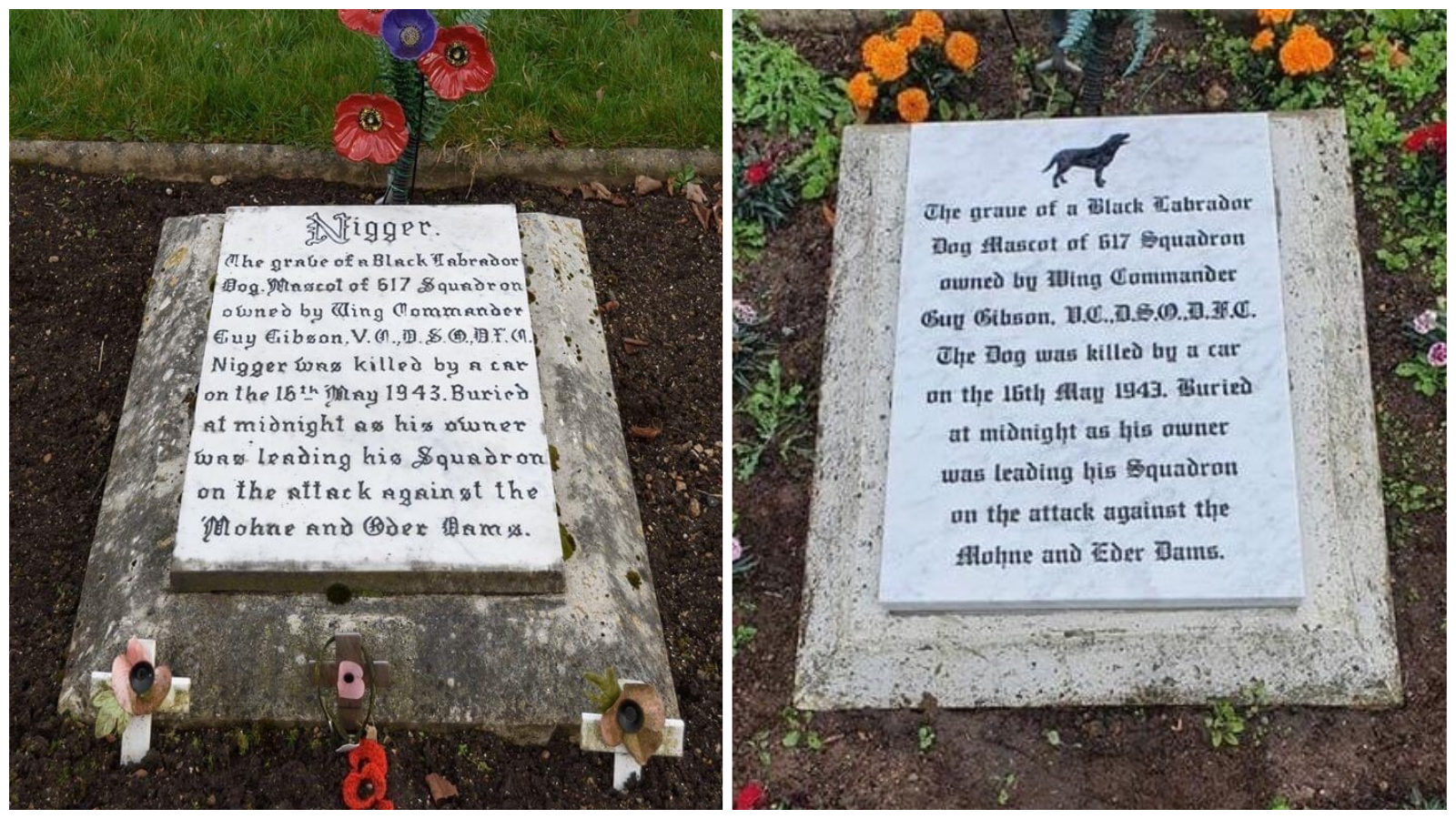 The gravestone of a dog that shared the name of a racial slur has been replaced at RAF Scampton.
The gravestone paid tribute to a black Labrador dog mascot of the RAF's 617 squadron.
The dog was owned by wing commander Guy Gibson, before it died in 1943 while Gibson was fighting in the Second World War.
The removal of the plaque was done by Drapers Memorials, who took to social media to voice discontent at the task.
In a now deleted Facebook post, Drapers Memorials claimed that replacing the gravestone "rewrites history".
RAF Scampton has said that a review of its historical assets is ongoing, with a focus on "not giving prominence to an offensive term that goes against the ethos of the modern Royal Air Force."
An RAF spokesperson said: "As part of an ongoing review of its historical assets, the RAF have replaced the gravestone of Guy Gibson's dog at RAF Scampton.
"The new gravestone tells the story of Guy Gibson's dog, but the name has been removed."
The current gravestone will be stored in a safe location while any next steps are considered.