August 20, 2020 5.11 pm
This story is over 39 months old
Lincolnshire RAF engineer building a military GB bobsleigh team
They're gunning for gold, but need sponsorship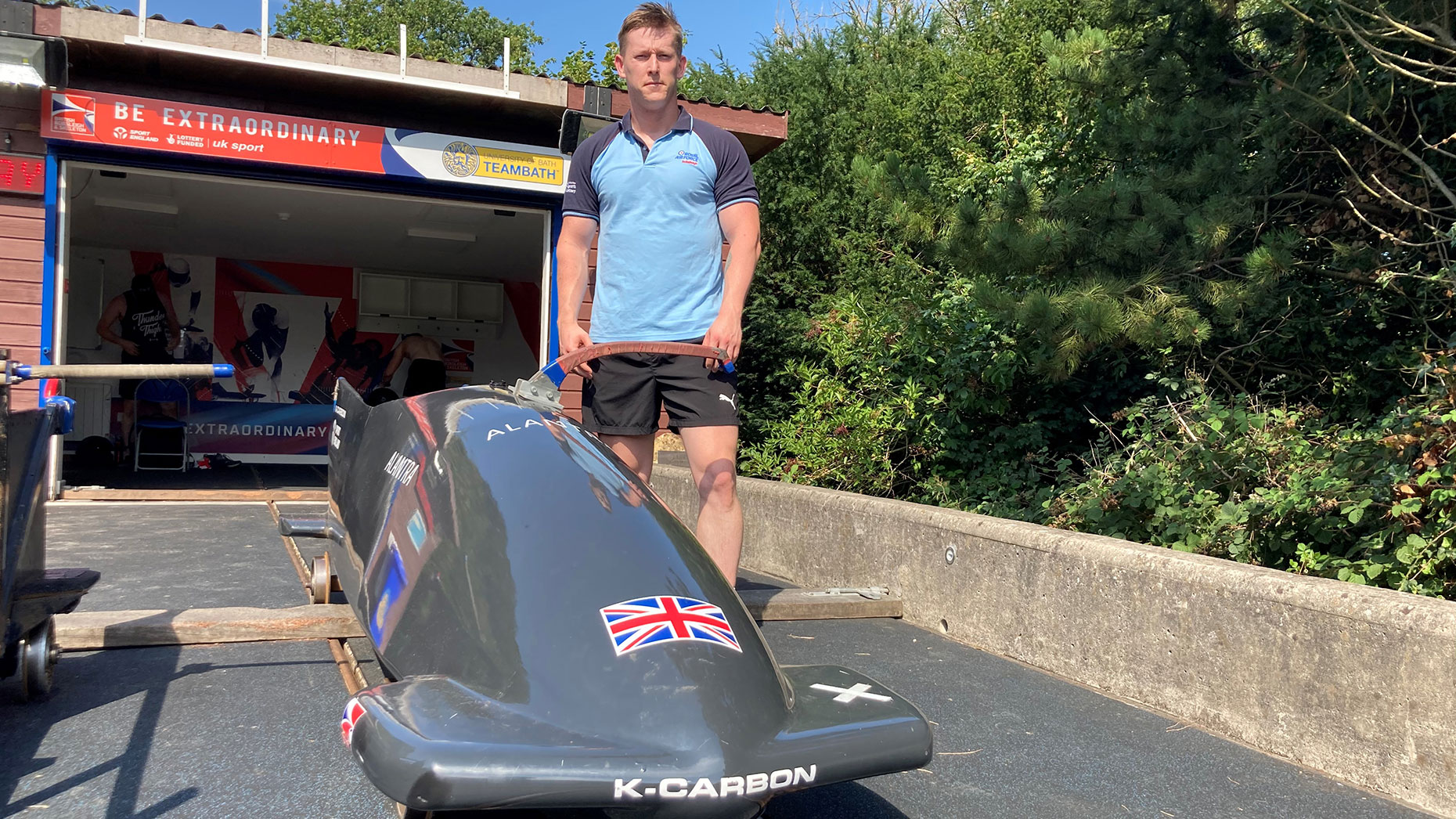 An aircraft engineer based at RAF Waddington is dreaming of Olympic glory by building a military bobsleigh team.
John Stanbridge is an RAF aircraft engineer, but he's also a pilot, and not the pilot you'd immediately think of.
He runs the pilot role for GB bobsleigh, and has recruited fellow military workers to form a team he hopes can bring some success to the country.
The crew consists of Cpl John Stanbridge as pilot, Cpl John Baines as Brakeman, and Jason Joseph, Alex Cortes-Tankard and Alex Cartagena on the Brakeman team.
All members are part of the RAF, apart from Jason who is in the British Army parachute regiment.
John believes the crew's military background helps with their bobsleigh careers.
"We as a team see the requirements as a person transfer across well from our military backgrounds.
"Having the mental resilience to push on through the tough aspects of the sport such as crashes, cool-headedness to perform under pressure, and the pursuit of excellence to achieve and the unity to work together to get the best out of a team."
GB bobsleigh lost funding from UK Sport after a disappointing performance in the 2018 Winter Olympics, so much so that individual athletes now have to seek funding from elsewhere.
They need a minimum of £15,000 in sponsors by October in order to place the team on the ice for the European cup, in which they aim to finish inside the top 20.
Completing five of these races will allow the them to qualify for the World Championship, and a strong showing there could be the gateway to the ultimate goal of performing at the Winter Olympics.
Package deals have been offered by John, varying from development stage to elite, with the more money being spent, the more promotion the company gets.
He is appealing for companies to sponsor the team as they aim to embark on this new journey.
Anyone interested in sponsoring has been urged to get in touch with John by emailing [email protected].