Second Lincolnshire business loses licence for lockdown breach
Councillors called it a "blatant disregard for the guidelines"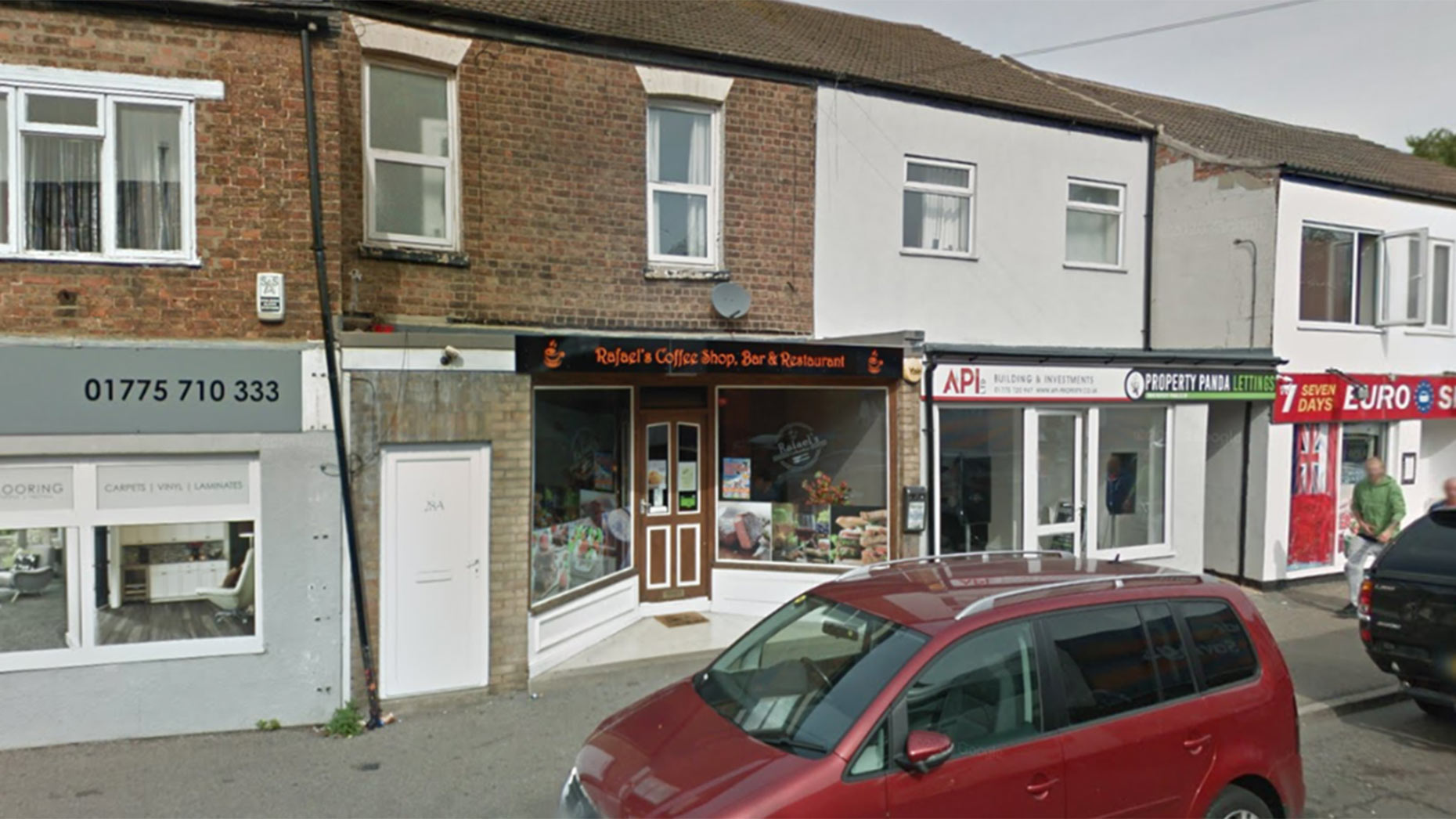 A Spalding coffee shop owner has become the second person in the county to have his premises licence revoked after holding a "birthday party" at his premises during lockdown.
Jorge Carmezim, the designated premises supervisor at Rafael's Coffee Shop on Westlode Street in Spalding, appeared before South Holland District Council's licensing committee on Tuesday.
Police told the committee they had visited the premises following an anonymous call and found 20 "numerous customers" eating and drinking inside.
Mr Carmezim said he had not opened for financial gain and had been hosting a child's birthday party, but admitted he was wrong to do so.
However, after watching body cam footage and hearing the evidence councillors remained unconvinced and following the meeting decided to revoke his licence.
They said there had been a "blatant disregard for the guidelines in place and a breach of all four of the licensing objectives".
He is the second Lincolnshire business to lose his licence after breaching lockdown rules. Last week, Patricia Pereira, owner of the Beira Alta Deli in Boston, also lost her licence after police visited her West Street business and found people drinking inside.
Speaking following the meeting, Councillor Anthony Casson, portfolio holder for public protection, said: "Lockdown has been incredibly difficult for businesses and individuals across the district and nationwide, who have been forced to close and face a loss of income due to the tough but necessary regulations in place.
"When the vast majority have followed these rules perfectly, despite the potential personal cost, it is important that we take steps against those who break them, potentially putting public health at risk
"I am pleased that the panel have taken the strongest possible action available to them in this case, and hope that it will send a message to other businesses in the district that we can and will take action against such activity."