August 31, 2020 4.08 pm
This story is over 39 months old
Special scene recreated to mark Lincolnshire railway 60th anniversary
Volunteers from its earliest days were involved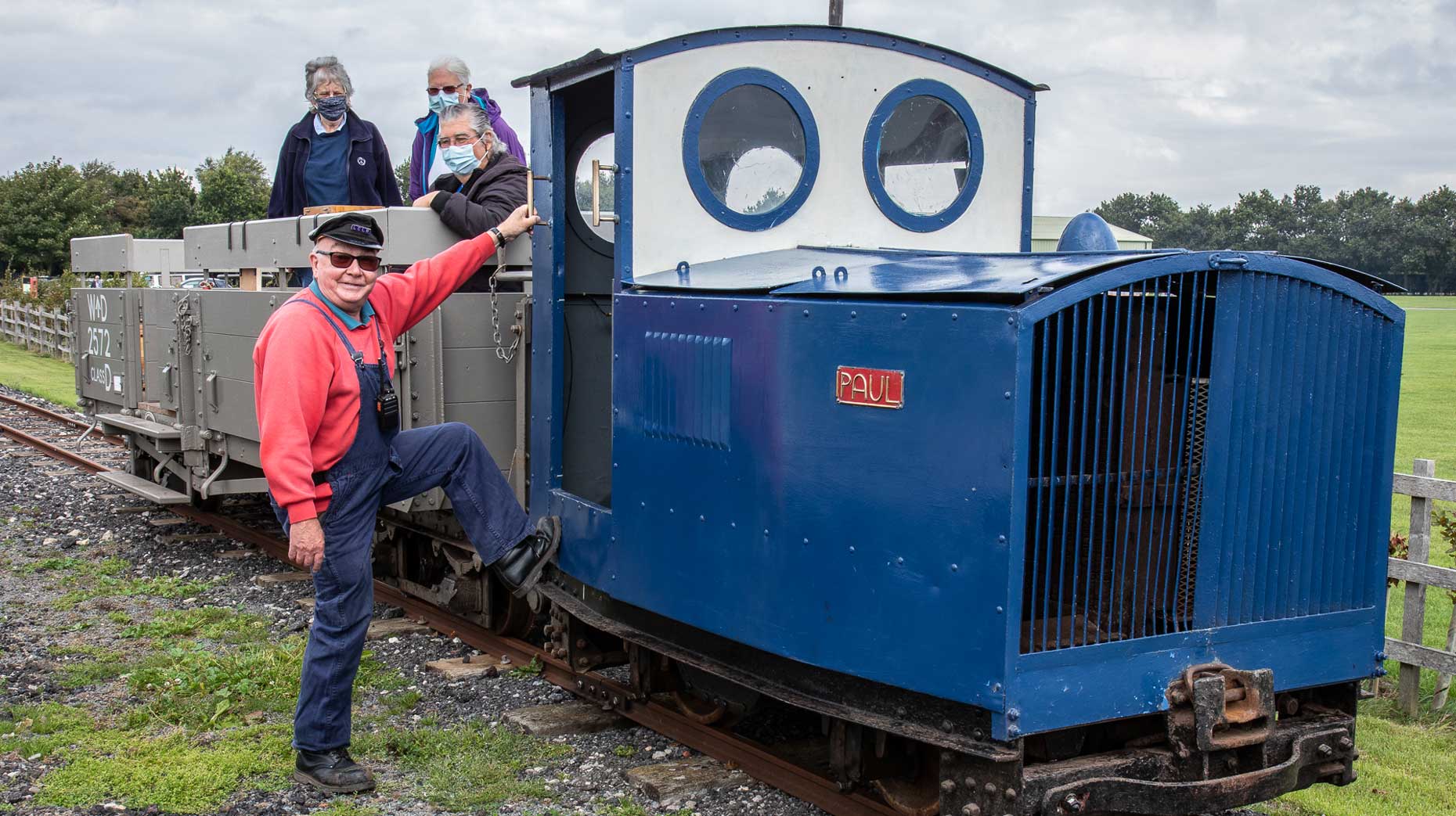 A special scene of the first train rolling out of North Sea Lane station for Humberston Beach was recently recreated to help mark the 60th anniversary of the Lincolnshire Coast Light Railway.
The first heritage railway in the world built by enthusiasts was said to have opened on August 27, 1960 to link the beach and a holiday camp at Humberston in Lincolnshire with the terminus of local bus services.
The Lincolnshire Coast Light Railway is a short line less than a mile long. It was built with old rails and rolling stock from the battlefields in France of World War I and the Nocton Estates Railway, which carried potatoes and sugar beet across the Lincolnshire Fens.
It carried two million passengers before changes in British seaside holidays brought about its closure in 1985.
After a long period in store at Burgh-le-Marsh, it was rebuilt and reopened 42 miles to the south in the Skegness Water Leisure Park on Walls Lane, Ingoldmells in 2009.
On August 27 this year the world first was marked by the line's volunteers by recreating the famous scene using the same locomotive and one of the early carriages.
Some of the volunteers from its earliest days joined more recently recruited supporters to operate the train. The groups of volunteers were socially distanced and wore face masks.
However, passengers could not be carried because the railway remains closed due to the coronavirus pandemic.
The coronavirus crisis also caused a series of other events planned by Lincolnshire Coast Light Railway for its 2020 season to be postponed until 2021. This include the 25th anniversary of the Skegness Airfield, which is next to the railway in the water park.
Railway spokesman John Chappell said: "The LCLR has survived closure, a long period in storage and lengthy rebuilding, to be recognised as the world's pioneering heritage line of its type.
"The volunteers were determined to mark this moment in the world's railway history by recreating the scene from that same date 60 years ago".
Richard Shepherd, Chairman of the LCLR's Historic Vehicles Trust, said: "We were determined to show we are still developing our railway despite not being able to operate public services at the moment. We look forward to welcoming passengers again when we're able to".