August 31, 2020 4.13 pm
This story is over 16 months old
Behind bars: Lincolnshire criminals locked up in August
Including a drug gang jailed for over half a century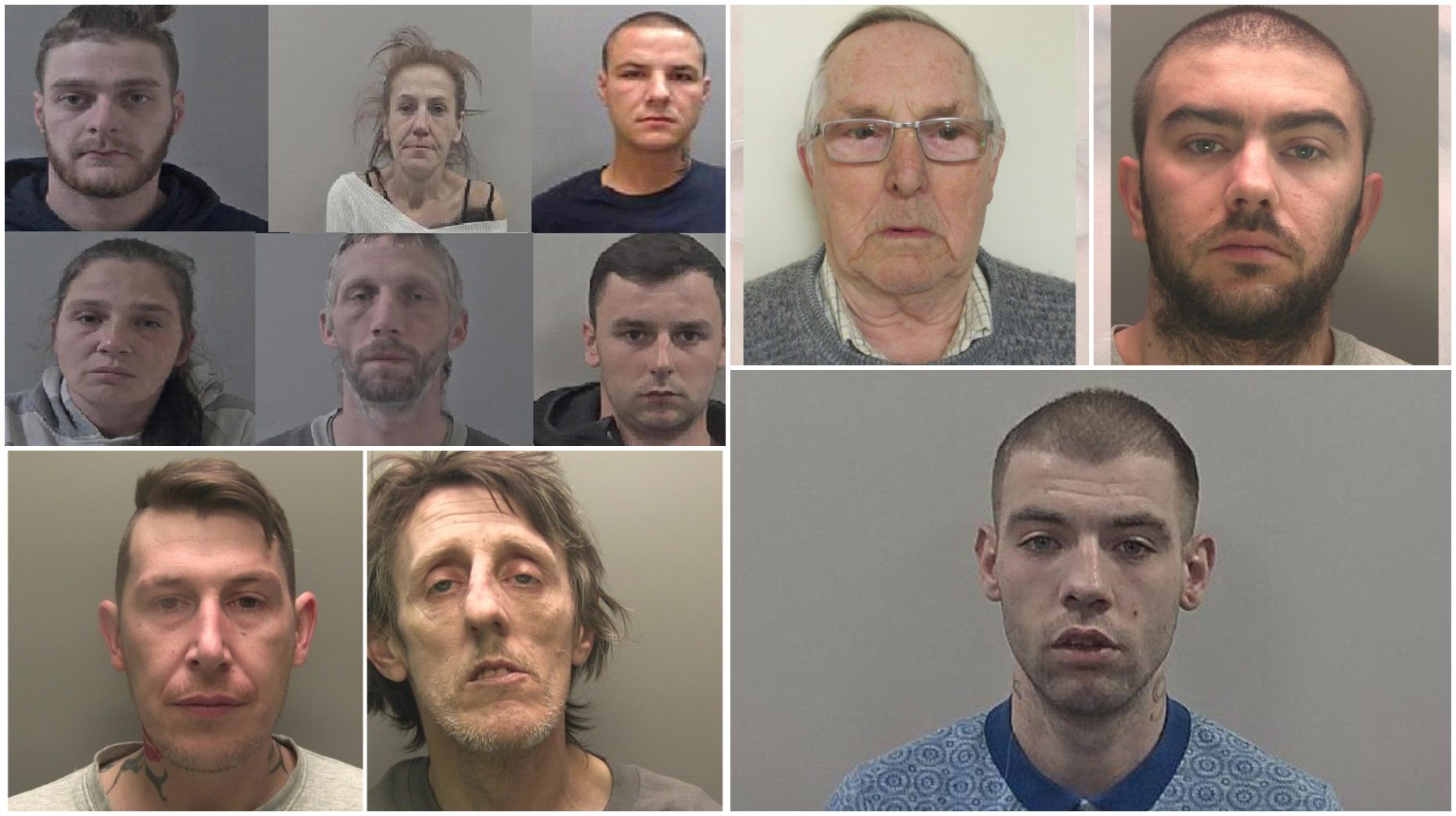 A county lines drug gang, a man described as a "vile rapist", and a pensioner who admitted a series of historic sex offences against young girls were among the Lincolnshire criminals jailed in August.
Here's a round up of significant cases resulting in prison sentences in the county from The Lincolnite and Lincolnshire Reporter:
---
County lines drug gang
Six members of an organised crime group operating in Grimsby were jailed for a combined total of 20 years after a complex investigation into county lines drug supply and dealing.
Five others were sentenced in June this year, giving a total for all 11 members of 56 years and seven months behind bars. A twelfth member of the group will be sentenced at a later date.
---
Henry Froggatt
A man described as a "vile rapist" has been jailed for over 14 years after viciously attacking and raping a woman in Grimsby. Henry Froggatt, 25, was sentenced to 10 years and 10 months in prison, with an extra four years added on as he has been classed as a dangerous offender.
---
John Baldwin
A pensioner who admitted a series of historic sex offences against young girls was jailed for ten and a half years. John Baldwin, 78, from Pinchbeck was told he had caused "immense harm" to his two victims.
---
Eduard Atanansov
Bulgarian man Eduard Atanansov, 27, who stabbed another man in the stomach during a street fight in Boston, was jailed for eight years.
---
Steven Lea and Gary Cartwright
A masked man armed with an axe was overpowered when he tried to rob a Louth shop. Steven Lea was jailed for four years and getaway driver Gary Cartwright was put behind bars for two years and one month.
---
Jack Nicholls
Jack Nicholls, 25, from Lincoln was jailed for three years and three months for downloading more than 12,000 images of child abuse images, some of which were downloaded while on bail.
---
Daniel Sleeth
Daniel Sleeth, 39, who has 23 previous convictions, was jailed for an extra three years and four months after admitting to more burglaries and thefts.
---
Charlie Ledbury
*No photograph available
Grimsby man Charlie Ledbury, 21, was jailed for two years and three months after causing a crash that resulted in the death of a woman near Cadwell Park.
---
Murray Knox
Banned 23-year-old driver Murray Knox, who rammed a police car and spat at an officer after a 100mph pursuit out of Boston, was jailed for two years.
---
Martin Twist
Gardener Martin Twist, 41, was jailed for 18 months after stealing thousands of pounds from an elderly client who trusted him to look after her finances.
---
Roger Hicks
Married dad Roger Hicks, 58, was jailed for 16 months after being caught talking to teenage girls by a paedophile sting set up by the Metropolitan Police.
---
Colin Merritt
Colin Merritt, 52, from Sleaford, threatened to kill his estranged wife and daughter with a meat cleaver and was jailed for 16 months.
---
Kevin Baker
A banned motorist who drove at 80mph in a bid to evade police was jailed. Kevin Baker, 31, who was over the limit and had no licence or insurance, was jailed for 15 months.
---
Violent Grantham gang
Four men from Grantham were jailed for between 12 and 22 months each after multiple incidents of overnight violence on an evening rampage.
---
Roger Barnes
An intruder from Spalding, who had only just been released from prison after attempting to burgle a war hero, has been jailed again for entering a home with a knife. Robert Barnes, 29, was sentenced to a further 12 months back behind bars.
---
Matthew Verity
A registered sex offender, who was jailed last summer after being caught by a paedophile hunter, is now back behind bars for breaching a court order by deleting dating apps from his phone. Matthew Verity, 42, was jailed for eight months.
---
Charlie Gray
*No photograph of the defendant available from police
A transit van driver ran down a woman leaving her with horrific injuries then tried to escape blame by telling police his vehicle had been stolen. Charlie Gray, 26, was jailed for six months and 23-year-old Casey Dent was left with lifelong injuries.