August 20, 2020 10.39 am
This story is over 39 months old
St Barnabas overwhelmed by lockdown donations
Over 50 tonnes donated since July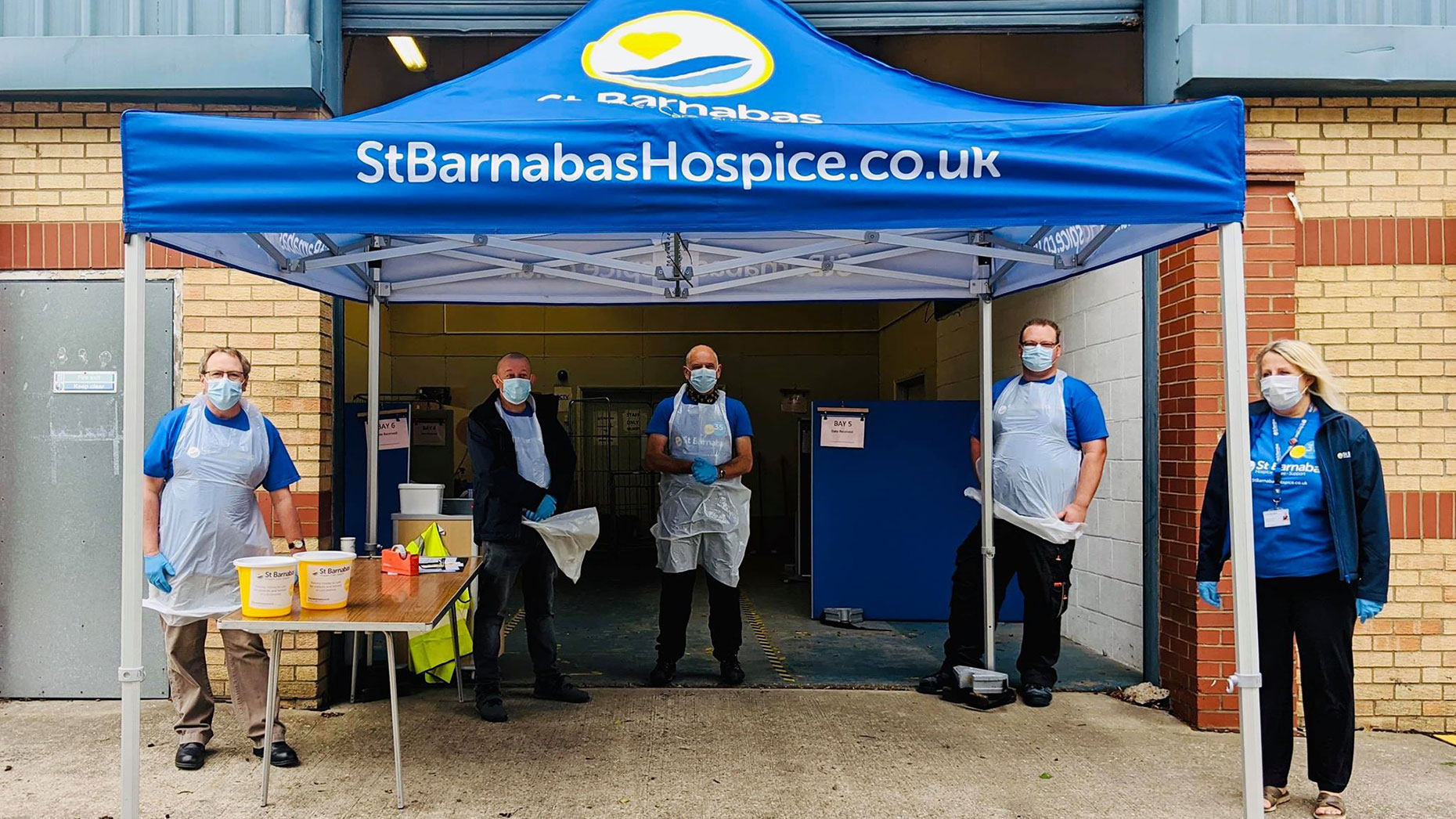 St Barnabas Hospice has asked people to hold donations after being overwhelmed with items since lockdown.
The charity has called for the pause for the first time in its 38-year history, as there is no more storage space.
St Barnabas reopened its charity shops in July and since then has seen over 50 tonnes of items donated by people.
The launch of the 'donation drive-thru' has proved highly successful, with the charity estimating that 4,150 bags and boxes came from it.
The charity is now calling for more volunteers to try and sort through the boxes and bags that have been donated.
The total bags and boxes of items being stored in its Cardinal Close warehouse and at Lincolnshire Showground's emergency storage area is believed to be around 15,000.
The pause on donations is also down to COVID-19 regulations imposed by government, which means volunteers must wait 48 hours before items are deemed safe to handle.
It is estimated that the charity will be able to accept donations again in around four weeks time, and St Barnabas are asking people to instead shop in the reopened charity shops around Lincolnshire.
Caroline Peach, head of retail at St Barnabas Hospice, said: "Everyone here is so grateful to the team at the Showground for making it possible to carry on accepting donations when our warehouse became full.
"Our incredible supporters have broken all previous donation records and have now filled up these buildings at the Showground too!
"The last thing we wanted to do was to temporarily stop accepting items, but our sorting team just can't keep up with the speed that we are receiving them at the minute."