September 25, 2020 10.18 am
This story is over 15 months old
Lincoln Bomber Command crowdfunding in COVID-19 appeal
Most of its income lost due to coronavirus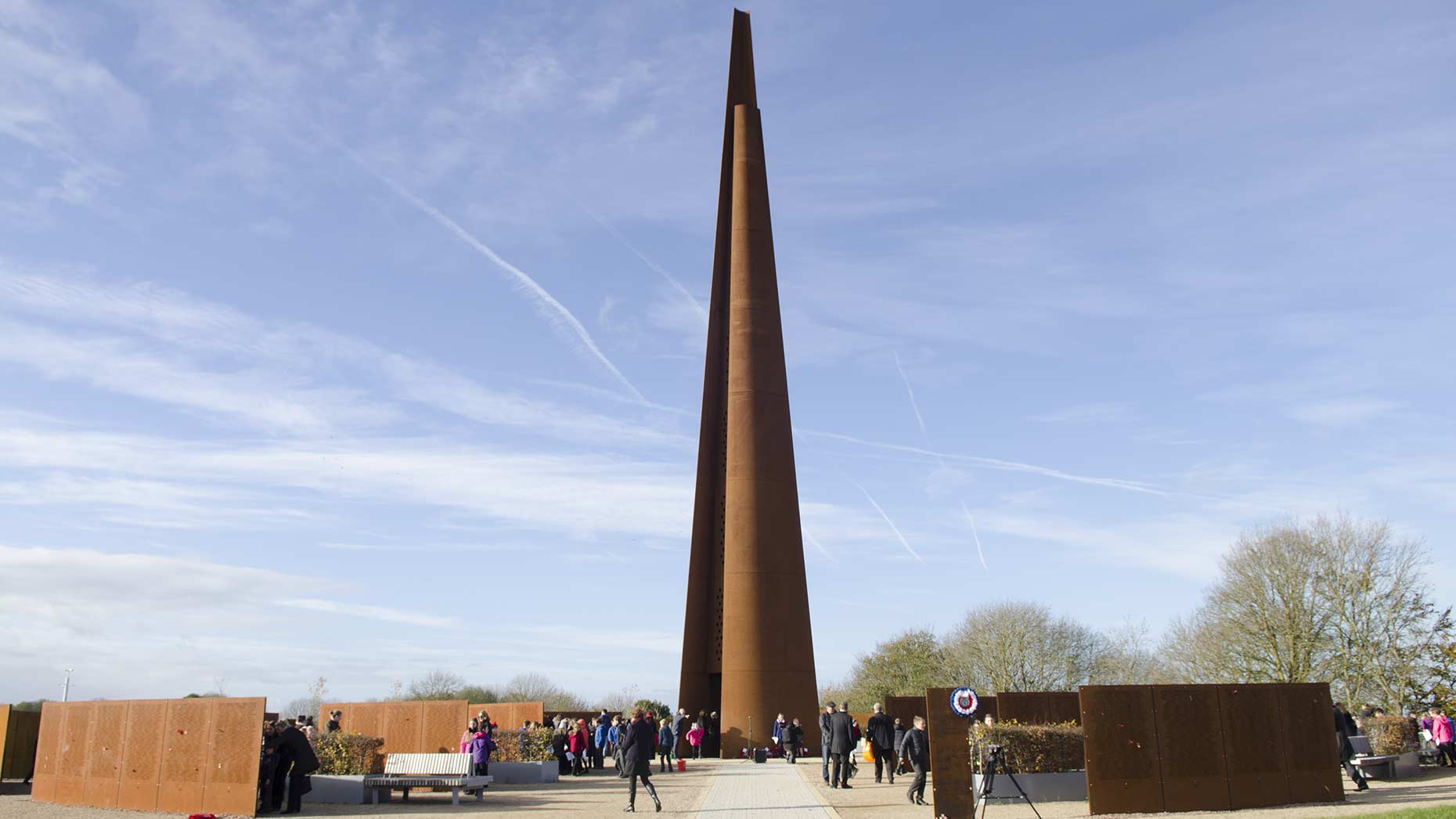 The International Bomber Command Centre (IBCC) in Lincoln has launched a national crowdfunding appeal in an attempt to recover funds lost through coronavirus and protect its future.
Over £4,600 of the £20,000 target has so far been raised on the Crowdfunder page , but the financial losses already suffered have cast doubt over the future viability of the charity and the centre, which first opened in spring 2018.
The memorial centre on Canwick Hill was initially closed due to lockdown, which decimated its finances, with 90% of the project's income having been cut.
It reopened on July 21, but the reduction in numbers to allow for social distancing and further uncertainty led to 87% of the project's bookings being cancelled, causing an uncertain future for the centre.
Nicky Van Der Drift, CEO of the IBCC, said: "Lockdown has affected so many areas of our lives and of course, many charities, including ourselves have lost substantial income.
"We are appealing to all of our ardent supporters in both Lincolnshire, the UK and globally, to help ensure that the story of the brave, and often heroic, members of Bomber Command are not lost but are heard, through the IBCC, for many years to come.
"Please, if you are able, help us today by donating, whatever you can, via our crowdfunding page."
Air Chief Marshal Sir Michael Graydon, who is an IBCC patron, said: " The IBCC is unique in its telling of the story of the million forgotten men and women in support of Bomber Command.
"It has devoted itself over the last eight years to right the wrongs of the post-war era by sharing the stories of those who served with thousands of people, ensuring those who enjoy the freedoms of today never forget. COVID has put all of this work at great risk.
"We need to ensure our heritage is protected and so are asking for the public's help via our crowdsourcing initiative."
The crowdfunding campaign has been supported by several celebrities including television stars John Sergeant and Carol Vorderman, actor Colin McFarlane, historian James Holland and author John Nichols.
The IBCC honours the wartime bravery of the men and women of Bomber Command, creating the biggest free to access digital resource on the Command in the world and contributing over £5 million a year to the local economy.
The charity, Lincolnshire Bomber Command Memorial, which owns and runs the International Bomber Command Centre, was set up and it took the team over eight years to raise the necessary funds to build the centre and memorial spire, which provides the only place in the world where all 58,000 lives lost in the Command are commemorated, individually, by name.