September 9, 2020 12.53 pm
This story is over 15 months old
Lincoln Cornhill kiosk to be demolished next week
The huge tree will stay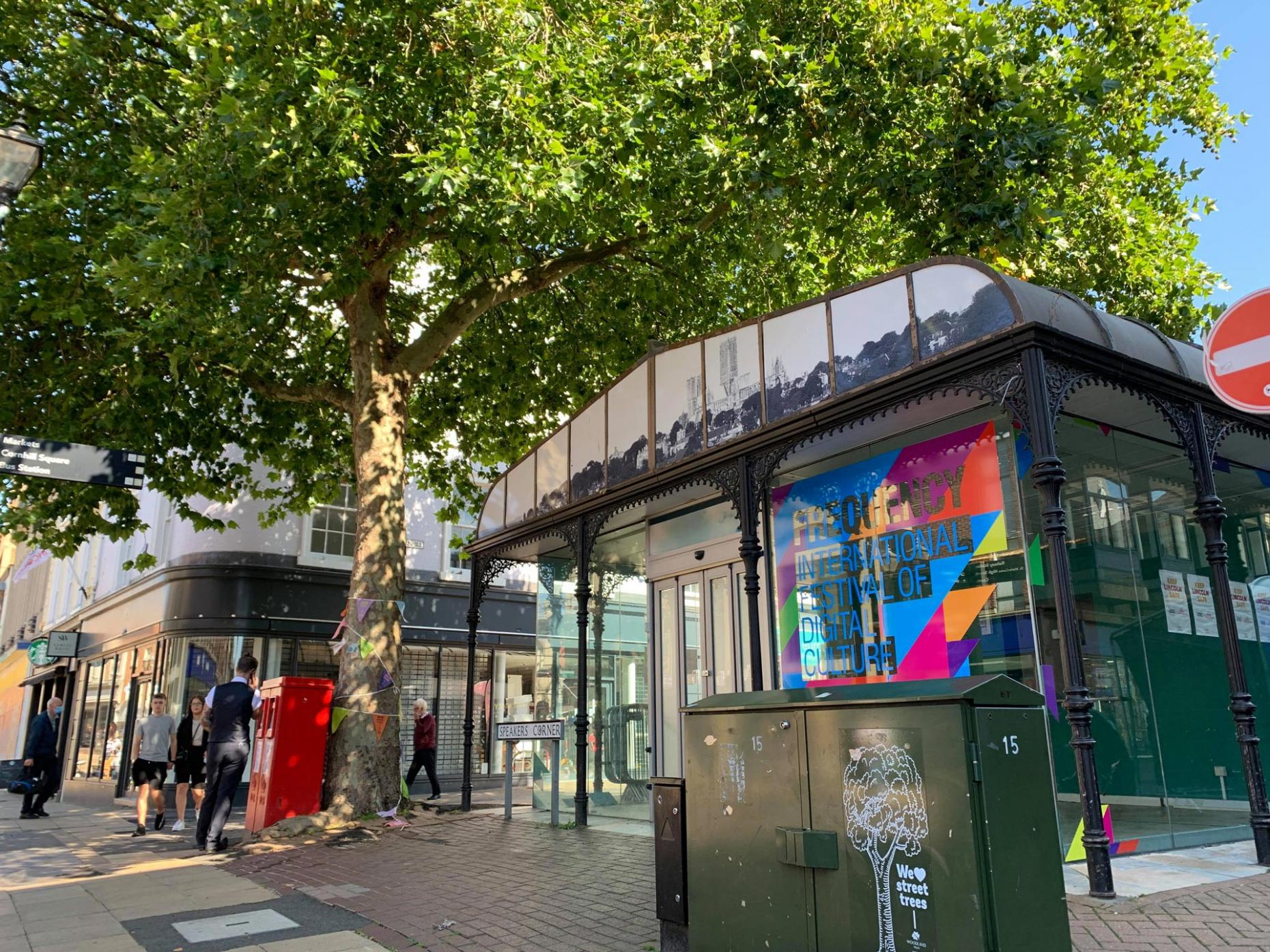 The City of Lincoln Council will demolish the kiosk at Speaker's Corner in the Cornhill facing the High Street.
The demolition itself will take two days. The aim is to open up Cornhill Square, creating a larger public space.
Work is set to begin on September 14 and it is due for completion by the end of November/beginning of December.
The burger joint at the back of the kiosk already closed and the space has been used recently for the Cornhill Cove.
The council is also seeking funds to for more improvements to the wider Cornhill Square.
If money can be secured, it is hoped that works can proceed in early 2021.
The square can then be used flexibly for events, performance and activities as well as for casual seating.
Maria Clayton, Capital Projects Manager at City of Lincoln Council said: "We have worked closely with Lincolnshire County Council, owners of the existing London Plane tree, in the design of a new seating will be constructed around the tree proving a stopping point for rest, a place to wait and meet others or simply a place to sit and take in the scenery.
"As part of these works, the two post boxes currently next to the tree will be permanently relocated a short distance away on the High Street outside Barclays Bank."
Richard Littlewood, Arboricultural Officer at Lincolnshire County Council, added: "The County Council has worked closely with City of Lincoln Council to ensure the London Plane tree is not unduly impacted by the work to improve the Cornhill area.
"We look forward to this latest phase of work starting and we are sure that the residents of Lincoln will welcome this great new addition to the city centre."