September 7, 2020 3.07 pm
This story is over 19 months old
Nurse back to work after coronavirus battle
She is now working on a COVID-free ward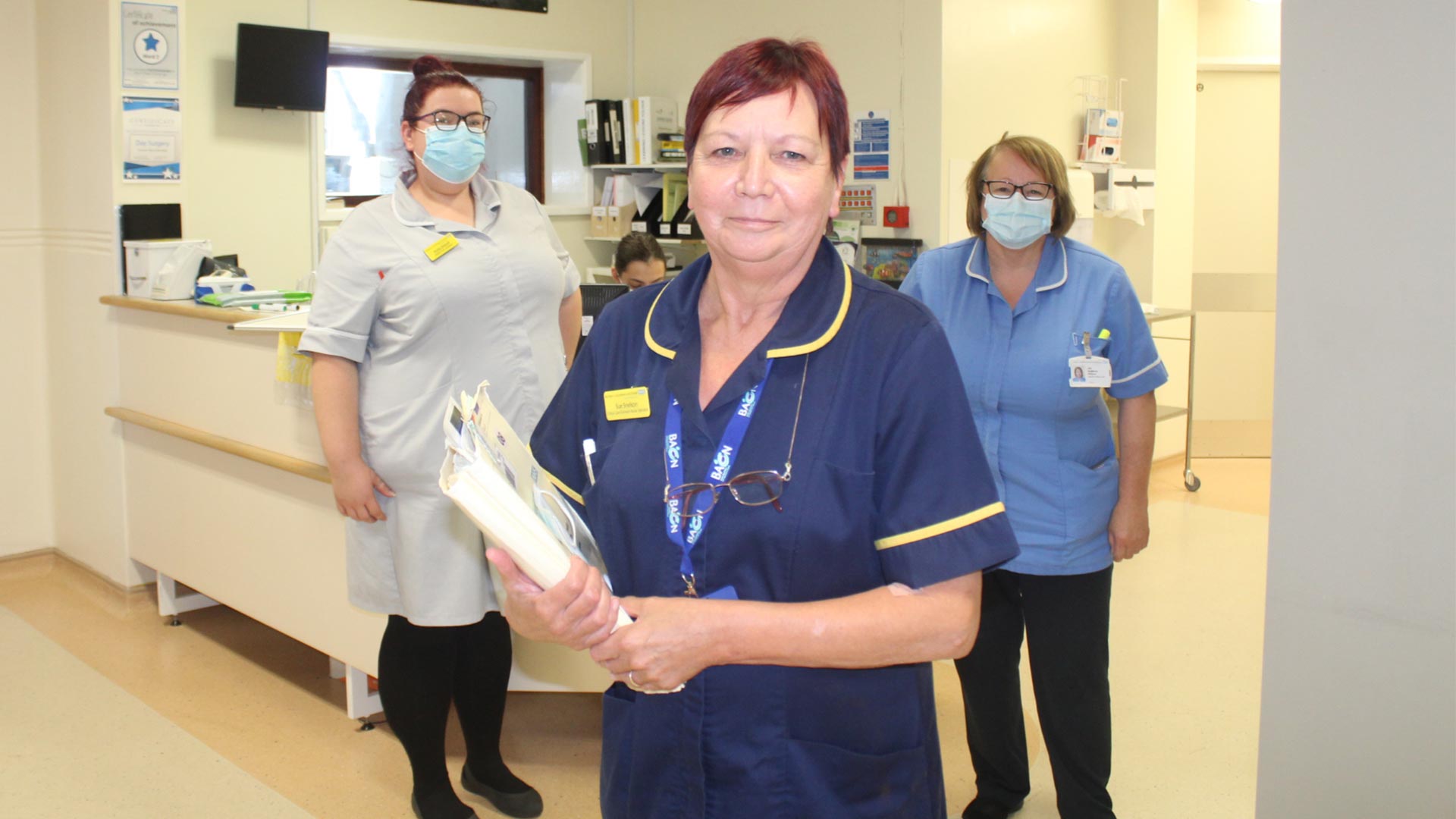 A Scunthorpe nurse is now back on the frontline after four months off work recovering from coronavirus.
Sue Snelson is a Critical Care Outreach Nurse Specialist at Scunthorpe General Hospital. The 64-year-old, who joined the NHS in 1972, spent 12 days in the hospital's Intensive Care Unit between April and May, a ward she had managed for over 20 years.
Sue is working shorter shifts than usual in a phased return to work. Last week she worked two four hour shifts and is doing the same this week before increasing it up to six hour shifts, but she said "I don't think I'll be back to my full working hours for a while".
She is currently working on a green ward, rather than in her usual role, meaning she only cares for patients who have tested negative for COVID-19.
She said: "I was looked after by staff that I had appointed when they first started out so it was very surreal.
"The staff kept a diary which has really helped with my recovery as I didn't know what had happened to me. At one point my family were told I was likely to die, but thankfully I turned a corner.
"It's so good to be back. Everyone has been so supportive and it feels good to be looking after people again. Plus there's only so much daytime telly you can watch!"
"The recovery has been very slow and I will always have some shortness of breath as I have scarring on my lungs."
She added: "I can't go back to my role just yet as they just don't know whether I could catch it again. I love my job though and want to get back to it as soon as I can."
The North Lincolnshire And Goole NHS Foundation Trust posted an emotional video on social media in May of Sue being given a guard of honour by her colleagues and friends, who clapped as she left the hospital.
As part of her recovery Sue is now taking part in virtual pulmonary rehabilitation, which she does 20 minutes a day, five times a week.
She is also taking part in a clinical trial to help researchers discover more about the virus. As part of the study she's having blood test and swabs taken every two to four weeks for the next 12 months.
The nationwide COVID-19 SIREN (Sarscov2 Immunity and Reinfection Evaluation) study is looking at whether prior infection with SARS-CoV2 (the virus that causes coronavirus) protects against future infections with the same virus.