September 1, 2020 11.48 am
This story is over 15 months old
Red Arrows soar into Finland's skies for first public display of 2020
The team performed at Kauhava Airshow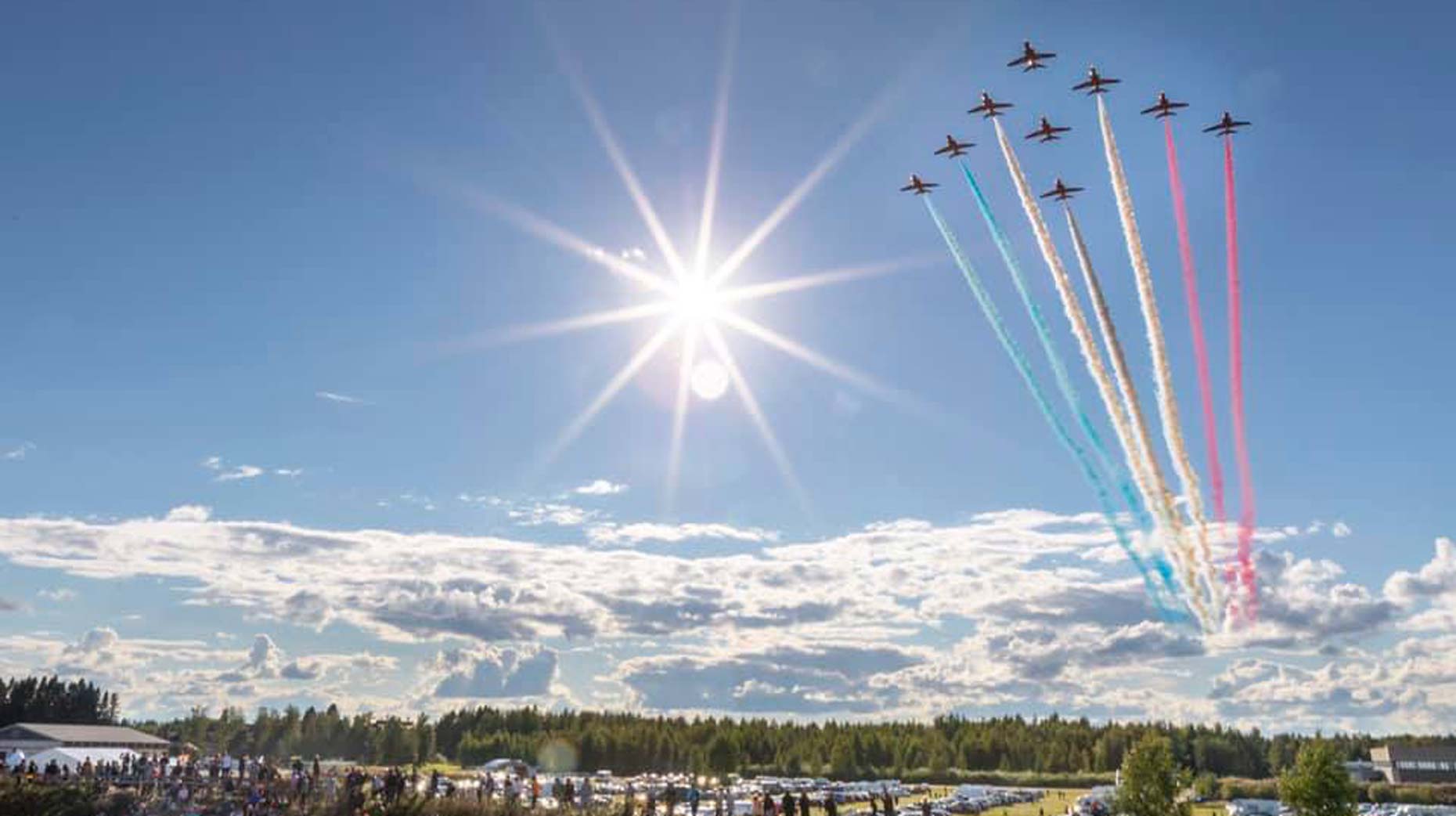 The Red Arrows took to the skies in Finland for their first public display of 2020.
The Royal Air Force Aerobatic Team had the "honour of closing day one" of the Kauhava Airshow in Finland on Saturday, August 29.
The team then ended the day with a flypast to thank their hosts before performing on day two of the show on Sunday.
The weekend at the Kauhava Airshow marked 40 years of the British-designed Hawk being in use with the Finnish Air Force and the Royal Air Force Aerobatic Team.
After a weekend flying with the @FinnishAirForce, co-operative output continued on return to UK. A cheerful hello from our @forsvaretdk colleagues as we exited Danish airspace. Military-military airborne trg intercepts are common, but I don't think the pilot expected 11 jets…! pic.twitter.com/cgc6wLpntM

— Martin Pert – Red 1 (@RAFRed1) August 31, 2020