October 21, 2020 11.39 am
This story is over 14 months old
Hay watch out: Soft landing for straw lorry crashed into rail bridge
Un-bale-ievable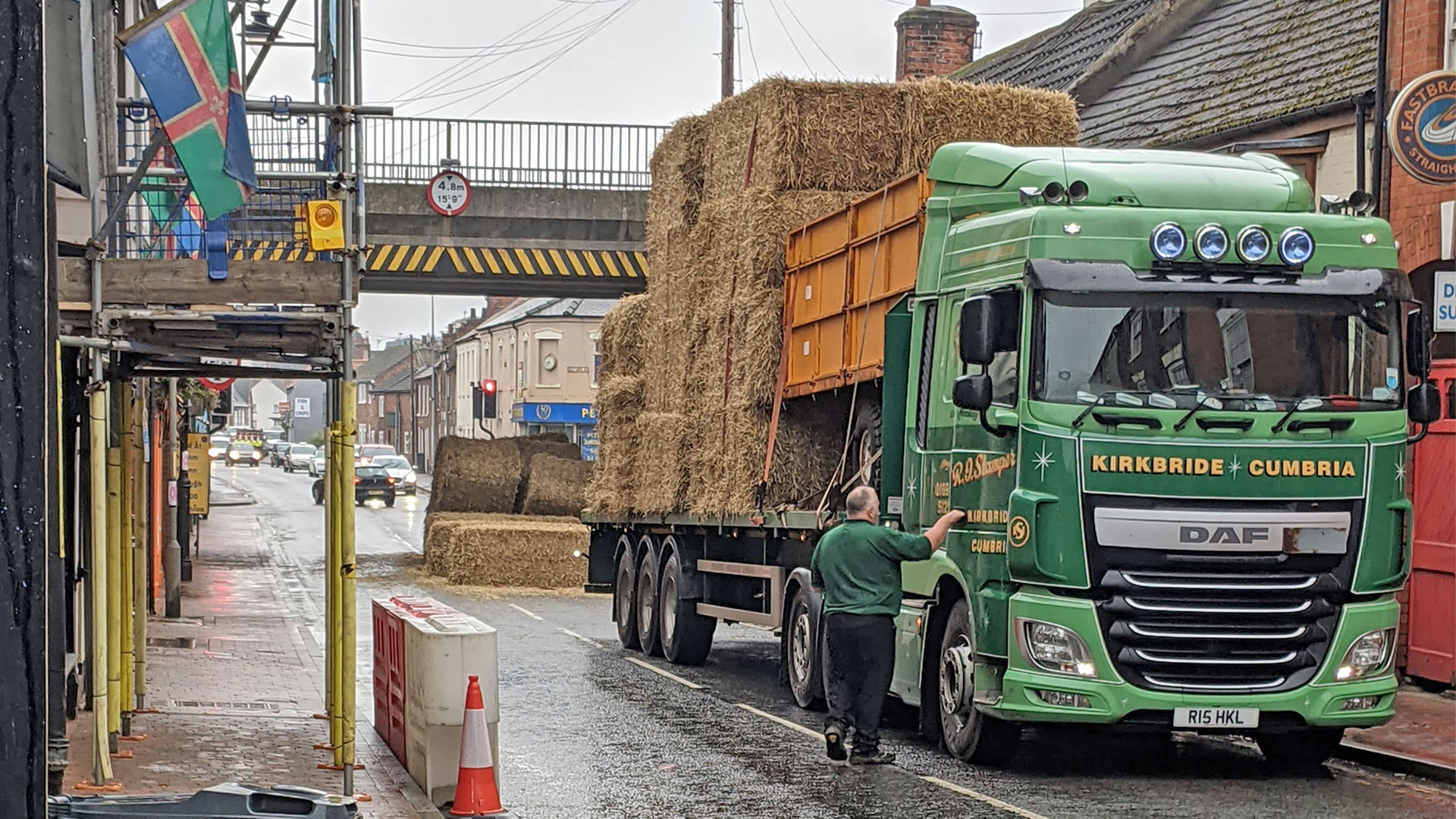 An un-bale-ievable incident in Market Rasen this morning when a lorry carrying straw bales lost some of its load when it crashed in the railway bridge in Market Rasen.
The incident on Main Street happened at 9.30am on Wednesday, October 21 and the road was cleared by 10.50am after help from several locals and a forklift tractor.
Sarah Jane Potts, who runs the nearby Nice and Naughty Cafe and Bistro", saw the aftermath of the incident and praised locals who came to the rescue.
She told The Lincolnite: "I noticed a lot of traffic building up outside our shop and went outside to have a look.
"I put a shout out on our local Facebook page to tell others to avoid the high street if possible. Unfortunately, the high street was very busy and it caused a lot of disruption for over an hour.
"Locals came out to help divert traffic. Thankfully someone turned up with a forklift tractor and helped pick up all the bales and load the lorry up again."