October 21, 2020 11.43 am
This story is over 14 months old
Red Arrows take a break ahead of new season
Maintenance will last two weeks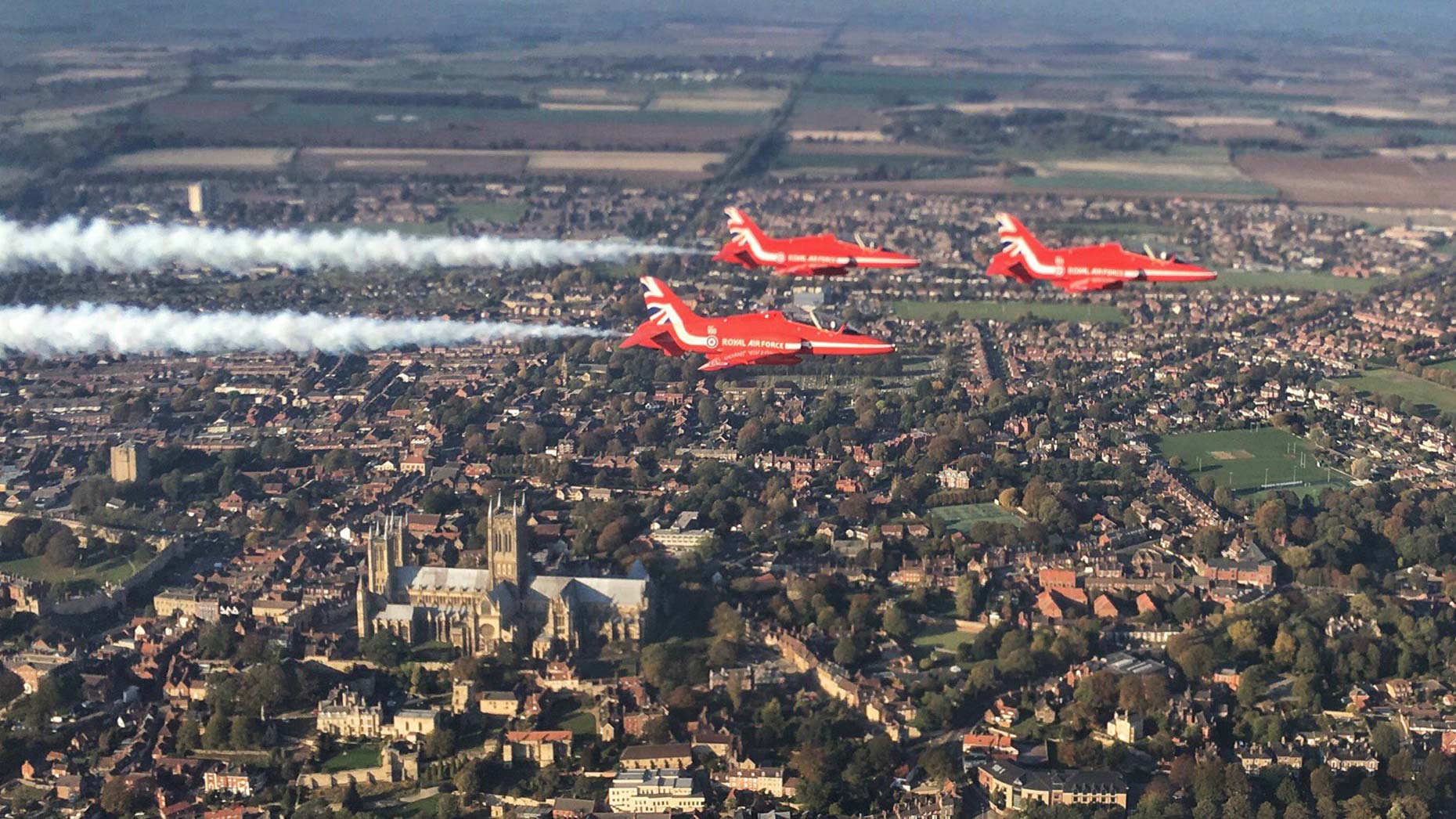 There will be no flight training for the Red Arrows for two weeks as an annual pause is brought in before the new flying season.
The Reds will be kept on the ground until November to allow for technical teams to conduct maintenance on the planes.
During this break, the Royal Air Force engineers will strip down the jets, inspect and repair any areas that aren't usually seen during the flying season.
Training for the new season will restart next month, as the Reds prepare for what is set to be the 57th season for the team.
The break comes in the same month that a new Read Arrows Team Leader was announced, former typhoon jet pilot Tom Bould.