October 5, 2020 3.02 pm
This story is over 14 months old
Lincoln canoe and rowing clubs remove plastic pollution from river
Over 20 sacks full of plastic and other junk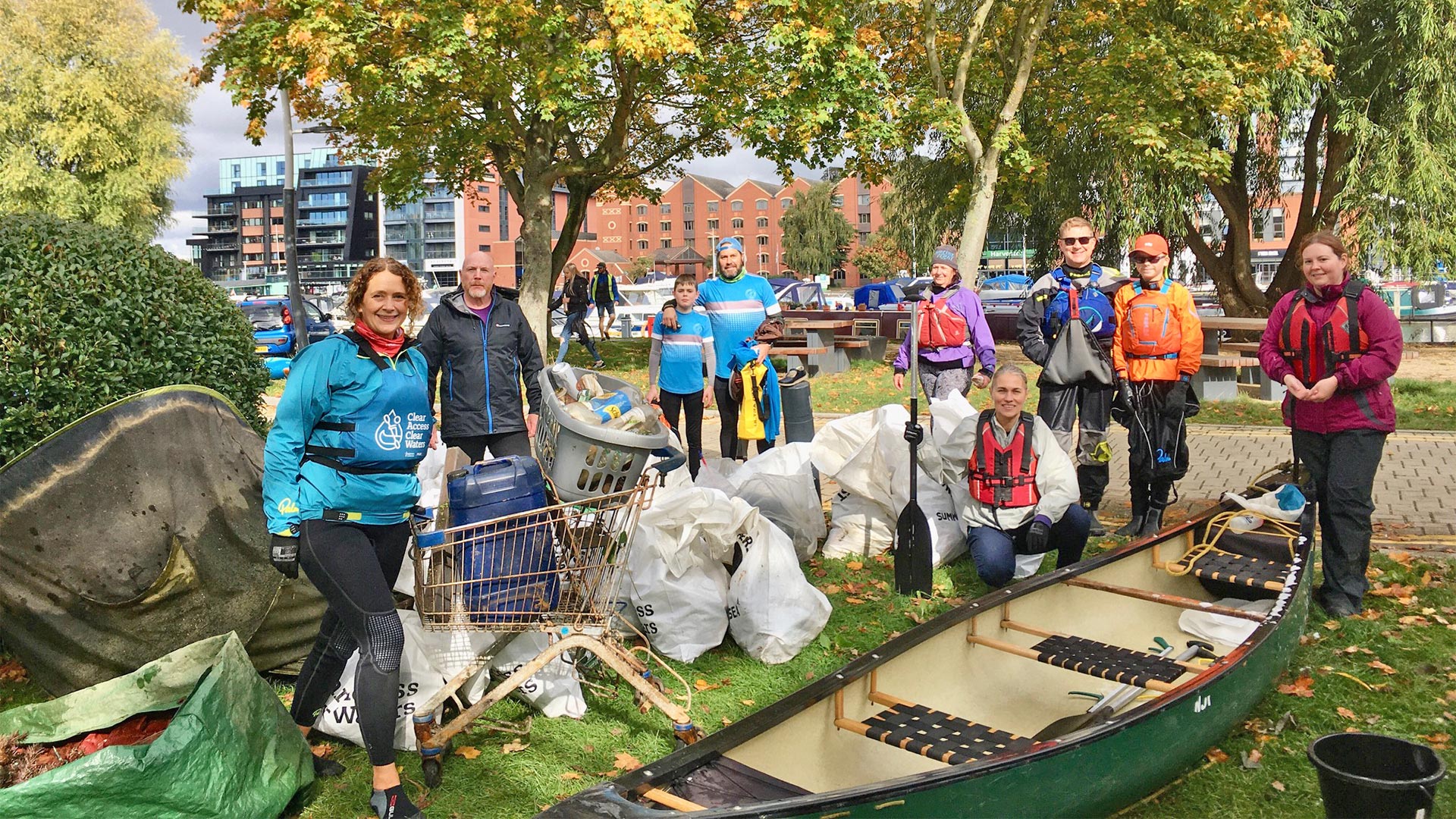 Lincoln Canoe Club and Lincoln Rowing Centre joined forces to remove over 20 sacks full of plastic pollution and junk from the River Witham over the weekend.
Small teams of over 40 members from the two clubs removed the rubbish on Sunday, October 4 in open canoes, kayaks, stand up paddleboards and rowing boats.
The items removed included a Christmas tree, a pushchair, bike helmet and a disposable face mask as the teams prevented the rubbish from journeying downstream and towards the coast.
The clean up operation was part of the national Surfers Against Sewage Summit to Sea campaign, which is partnered with British Canoeing.
Chantelle Grundy, Clear Access Clear Waters Campaigner at Lincoln Canoe Club, said: "We have some fantastic waterways in Lincoln which our members enjoy paddling on, particularly in the current circumstances given the benefits of being on the water for our health and wellbeing.
"However, we also see the litter and junk in these much loved blue spaces and the damage it causes, which is why we partnered up with The Rowing Centre and took action, to remove as much plastic pollution as we could and highlight the need for policy change in relation to the use of avoidable single-use plastics."
Niall Cleary, Head of Junior Rowing at The Lincoln Rowing Centre, said: "We are all extremely fortunate to have such beautiful waterways in Lincoln and particularly The River Witham.
"It is depressing for all of us to see the huge amount of rubbish, particularly plastics, floating in the water, on riverbanks and in trees and clearly impacting our precious natural world.
"Lincoln Canoe Club and ourselves speak with one voice to highlight the need for policy change and to tighten up on litter regulations."