October 7, 2020 2.53 pm
This story is over 14 months old
Lincolnshire mum raises thousands for dog shelter wrecked by hurricane
Rescued Huxley is daughter Isla's "best friend"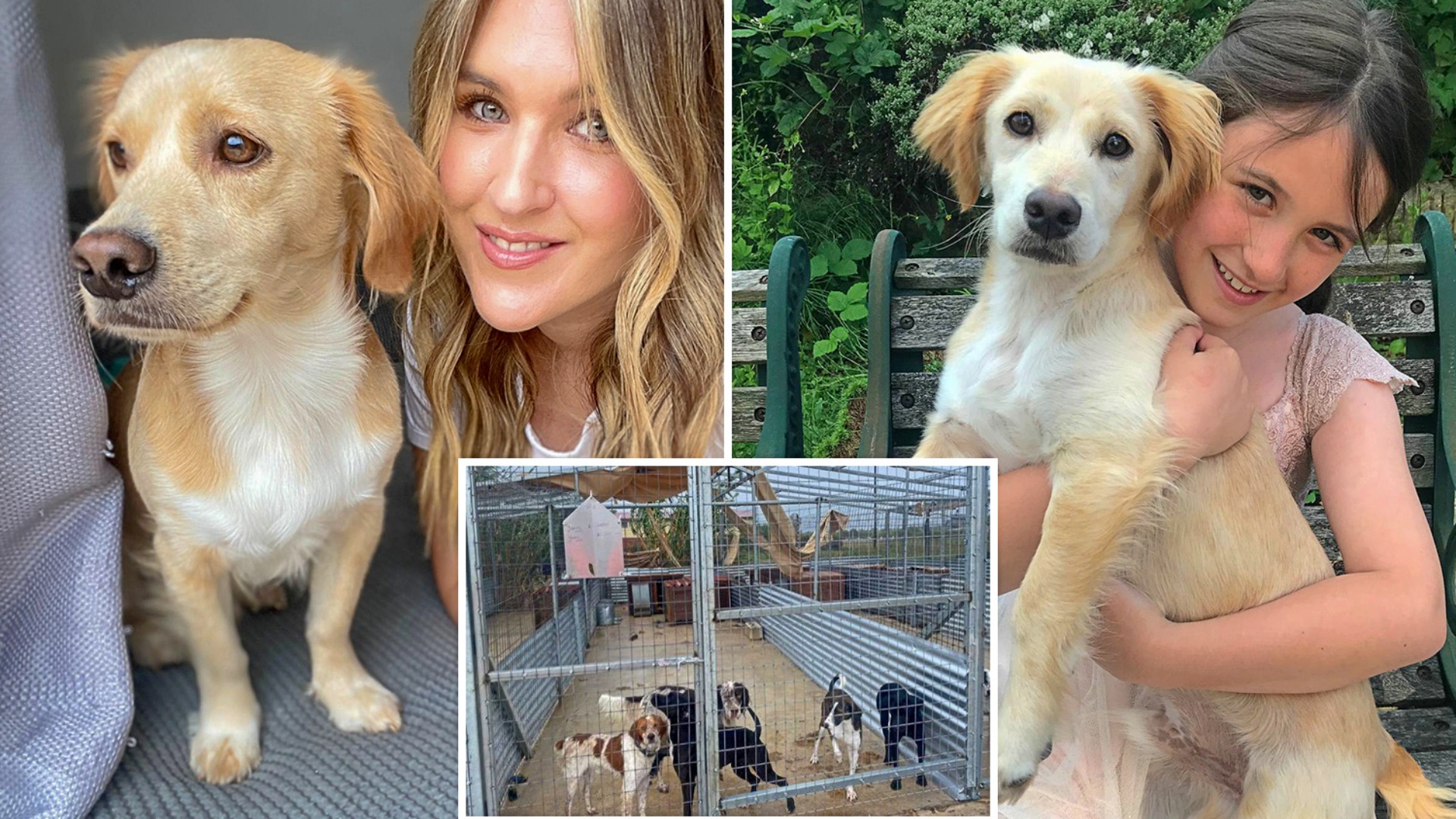 A Lincolnshire woman who adopted a dog from a Greek dog rescue has raised over £7,000 for the shelter after it was destroyed by a hurricane.
Helen Sharpe, 34, lives in Bourne with her partner Ian Croome, 40, and daughter Isla, 10, and they adopted a dog called Huxley from a shelter in Zante, Greece last year.
Huxley had been abandoned in an oil grove with his two siblings by his previous owner before being taken in by Zante Strays, a local dog shelter on the Greek island.
In a bizarre turn of events, Helen met the volunteers at the shelter at a service station in Leicester and gave Huxley a forever home.
On September 17, disaster struck Zante Strays as it was affected by a serious hurricane.
The roof had been ripped off by the storm, leaving the animals exposed to the weather, as well as a lot of kennels being damaged.
Upon hearing the news, Helen took it upon herself to try and raise money for the shelter that gave her Huxley, a dog described as daughter Isla's "best friend".
She has so far raised £7,716 at the time of reporting, in just over three weeks, thanks to over 300 donors.
Helen said: "The love they have for all the dogs is so clear. These are volunteers who give up their time to ensure the abandoned dogs have a safe place.
"Zante Strays put the dogs before everything. That's why this hurricane is devastating. They have worked tirelessly on building the shelter and now for it to be torn apart like this, it's just beyond sad."
You can donate to the fundraiser here.