October 16, 2020 12.19 pm
This story is over 14 months old
Parents foot the bill as police break up BnB party
The Brigg landlord was not happy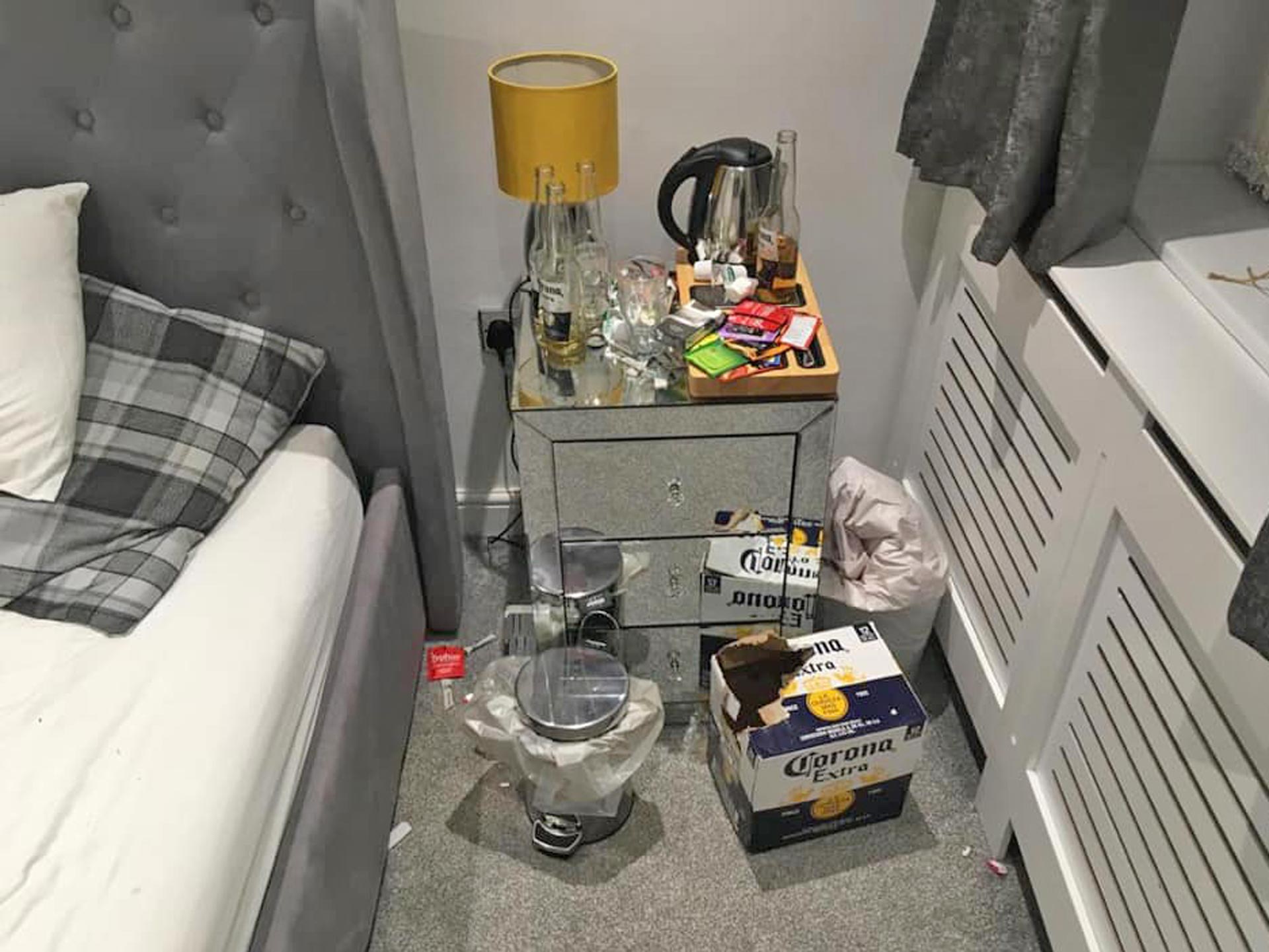 An alcohol-fuelled party of nine people trashed a room at a Lincolnshire guest house, with the culprit's parents footing the bill.
The initial reservation at Beldon House in Brigg was made online on the night of Saturday, October 10 for two young guests, but it turned into chaos and the landlord was not impressed.
The two guests opened the fire escape doors to welcome seven friends in during the early hours of Sunday, October 11.
The landlord said the group then had an alcohol-fuelled party, "disturbing my other guests and confusing my homely guest house for a "Travelodge-esque accommodation".
After several requests to leave and quieten down they refused, so the landlord called the police, who had to physically remove them at 3am.
The guest house posted on social media saying the "main culprit decided to not even apologise" and that "his parents took full responsibility and picked up the damages bill".
Local property maintenance company AJG Services reached out to the landlord to offer their time for free to help put the room back to standard, while Done and Dusted came in to help the housekeeper.
The landlord said: "What has never happened under my ownership though is guests taking advantage of my niceness/age and confusing it with naivety and inexperience.
"This irresponsible and reckless act of having nine drunken people in a bedroom that was booked for two people could have cost me a £10,000 fine.
"Thankfully I acted quickly and responsibly to the situation and I'm also super proud of the response and support of our local police force.
"We believe the individuals were a local group who had all chipped in to rent a hotel room as they can't drink together in their own houses or pubs."
The landlord has also offered a complimentary stay for all disturbed guests from that night courtesy of the 'party hosts credit card' as per the 'disturbance costs' terms and conditions clause.