October 21, 2020 9.57 am
This story is over 36 months old
Small earthquake rumbles Lincolnshire
Did you feel it?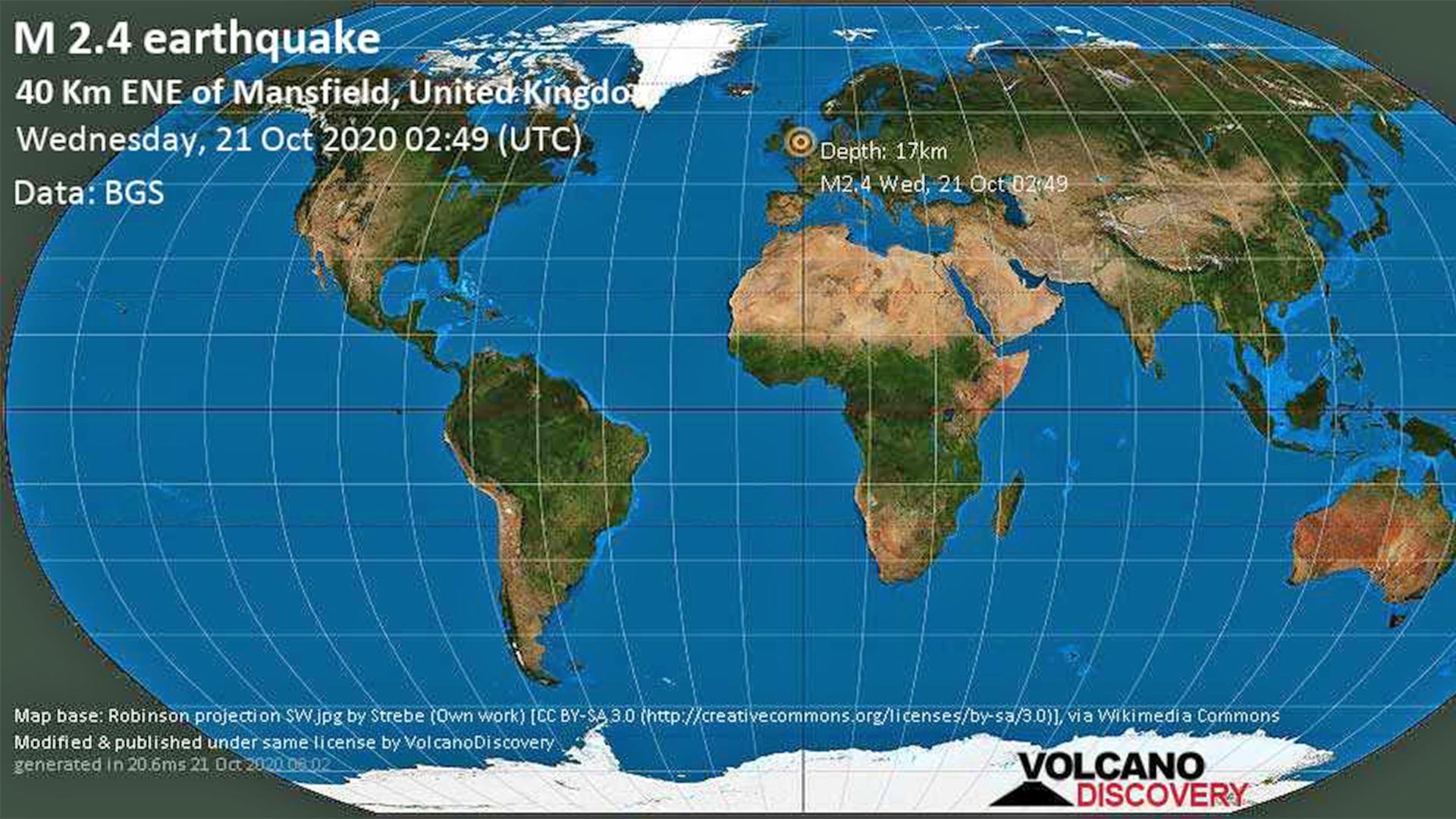 A minor earthquake with a magnitude of 2.5 Richter scale happened in Scampton in the early hours of Wednesday morning.
It had a depth of 27km and happened at 3.49am on Wednesday, October 21.
There were no reports received by the British Geological Survey (BGS) from people indicating this event was felt.
Volcano Discovery reports that the earthquake happened 5km from Willingham and Saxilby.
Between 2.5 to 5.4 on the Earthquake Magnitude Scale is often felt, but only causes minor damage. Anything 2.5 or less is usually not felt, but can be recorded by seismograph.
This magnitude earthquake is not uncommon for the UK. Events under 2.5 are often not felt and the BGS seismology team said this one is just on the cusp but still absolutely tiny in world terms.
The BGS is urging people to fill out this questionnaire to help the team analyse this event.