November 10, 2020 5.25 pm
This story is over 13 months old
This mansion on the Lincolnshire border has its own helipad
James Bond would be quite at home here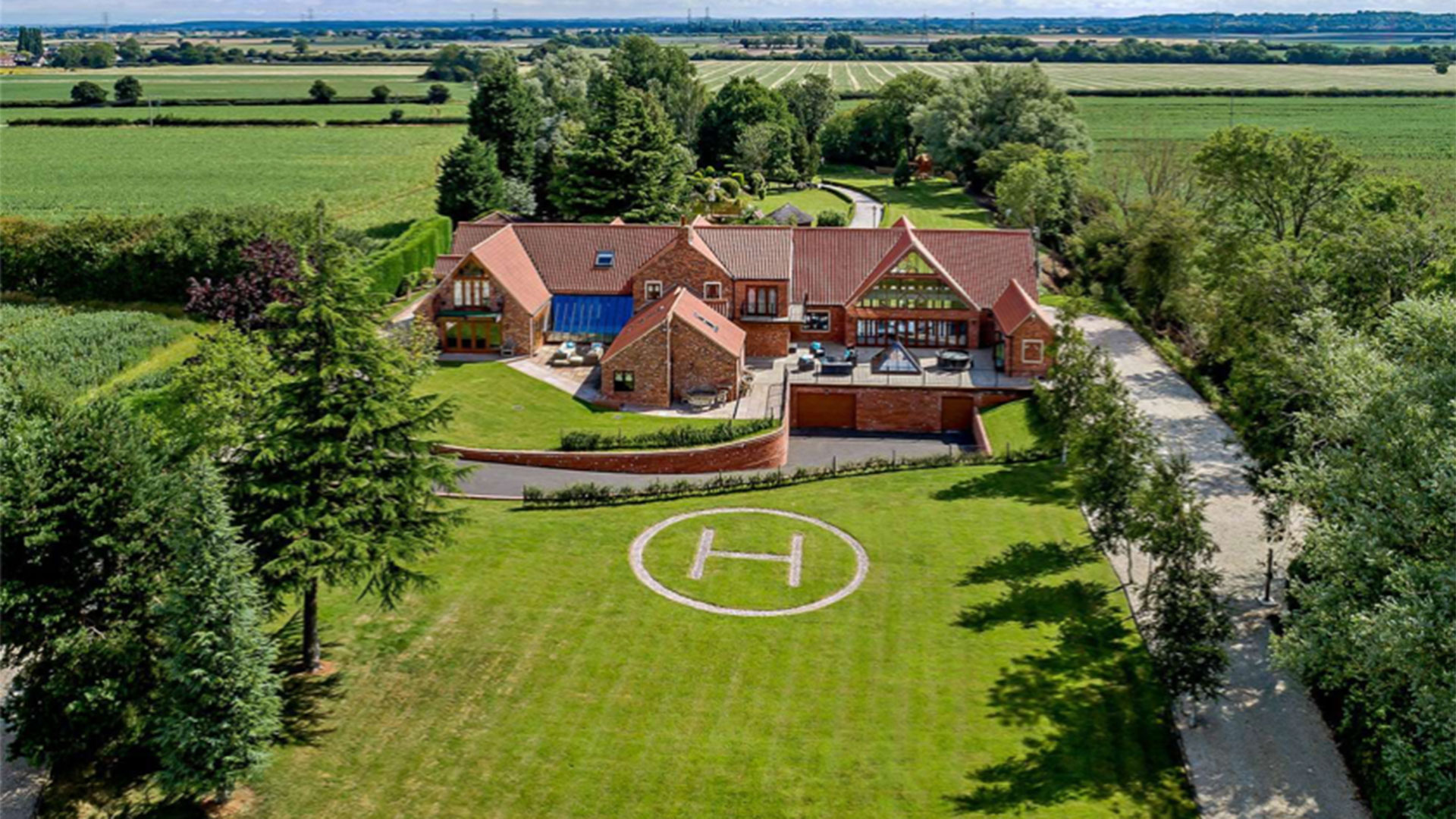 A six-bedroom mansion on the border of Lincolnshire that comes with a spa complex, home cinema and a helipad has been put up for sale.
Pinewood on Beckingham Road in Walkeringham near Doncaster, is a six-bedroom mansion listed by Savills for £2,750,000.
The house has six bedrooms, eight bathrooms and seven lounge areas, but it is about so much more than just the home.
The rear lawn doubles as a helicopter landing area, perhaps for some high-class visitors to the spa complex within the property.
Below the swimming pool is a bar with a party area, a home cinema, a gym, plant room and access to an underground garage.
At the rear lawn there is also a four car garage with a self-contained one bedroom flat above it.
The facilities and luxury on offer with this house are at levels "five star hotels can only aspire to" according to the Savills listing.
Property agent Roo Fisher said of the house: "I think James Bond would be quite at home here with its amazing leisure facilities, underground garage and helipad."
This is how the property looks inside:
For more information or to contact an agent about this property, visit the full listing on the Savills website.