January 8, 2021 11.13 am
This story is over 34 months old
Rammed MP's office was U-turn gone wrong, police say
But they haven't found the driver yet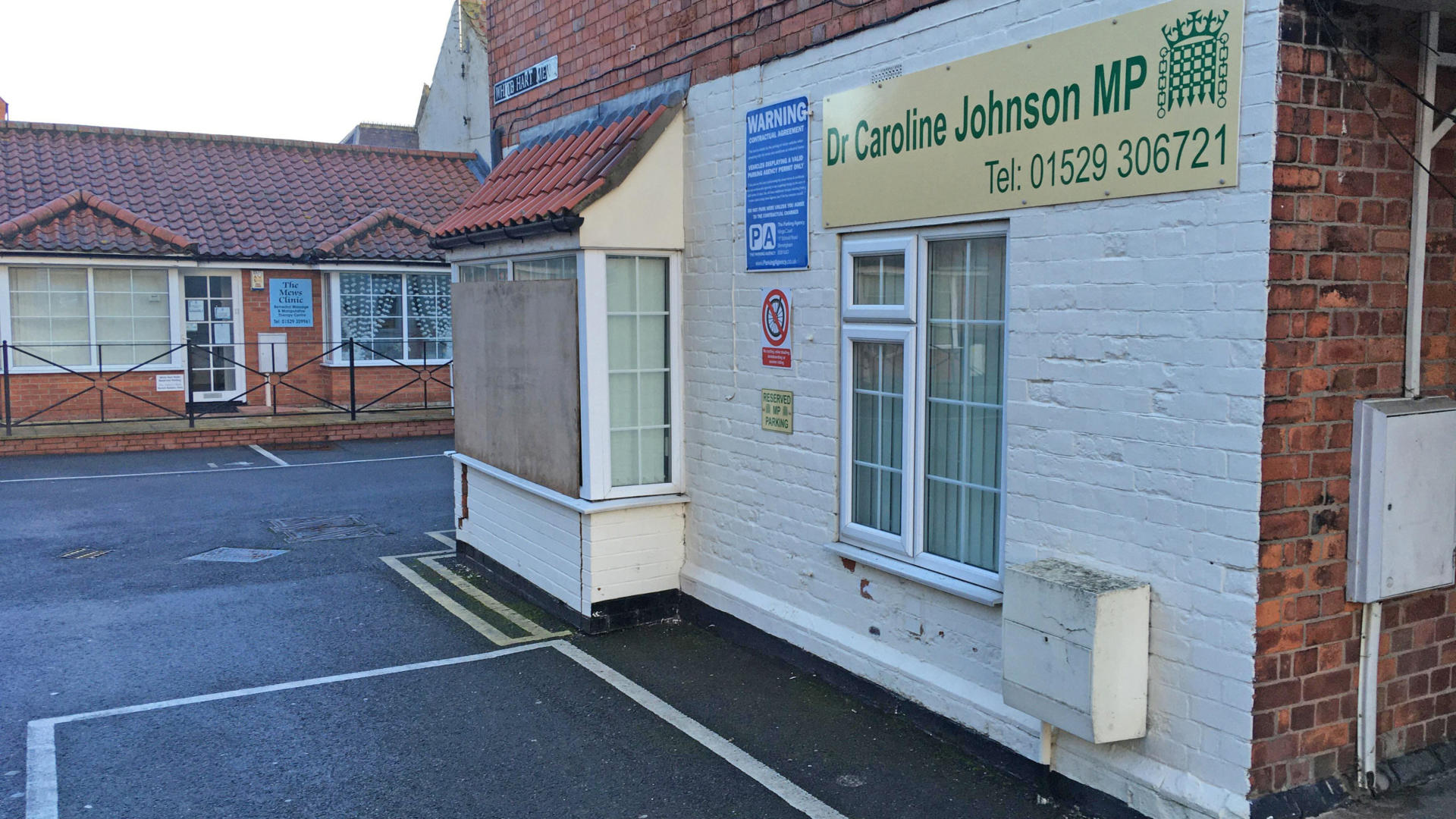 The car which damaged the office of Sleaford and North Hykeham MP Caroline Johnson is likely to have a smashed front headlight after a U-turn manoeuvre, police have now revealed — but they haven't found the driver yet.
A silver Vauxhall estate car crashed into the property in White Hart Mews, Southgate, Sleaford at 4.30pm on Thursday, December 17. The front window was then boarded up with wood, while large cracks could be seen in the brickwork.
Police now believe the car performed a U-turn with the front end of the vehicle crashing into the building. The vehicle caused extensive damage to the property before leaving the scene.
The constituency office is a rented space, so repairs for any building damage come under the landlord's insurance.
Lincolnshire Police were able to reveal more about the car after extensive CCTV enquiries, including that it has a registration similar to DV51 UBV. However, nobody has been arrested as of yet.
The police investigation continues with local CCTV in the area and the force are appealing for anyone who was in the area of White Hart Mews at around 4.30pm-4.45pm on December 17 and saw a silver coloured car, which would also have damage to the rear of the vehicle.
The force said: "We believe the damage to the vehicle will be on the front, and it is likely that it would have caused a smashed front headlight.
"If anyone has witnessed the incident, or if you are the driver of the vehicle, please contact Lincolnshire Police on 101 and quote 20000668600."