March 30, 2021 5.19 pm
This story is over 15 months old
101 COVID-19 cases and two deaths in Greater Lincolnshire on Tuesday
No hospital deaths in region today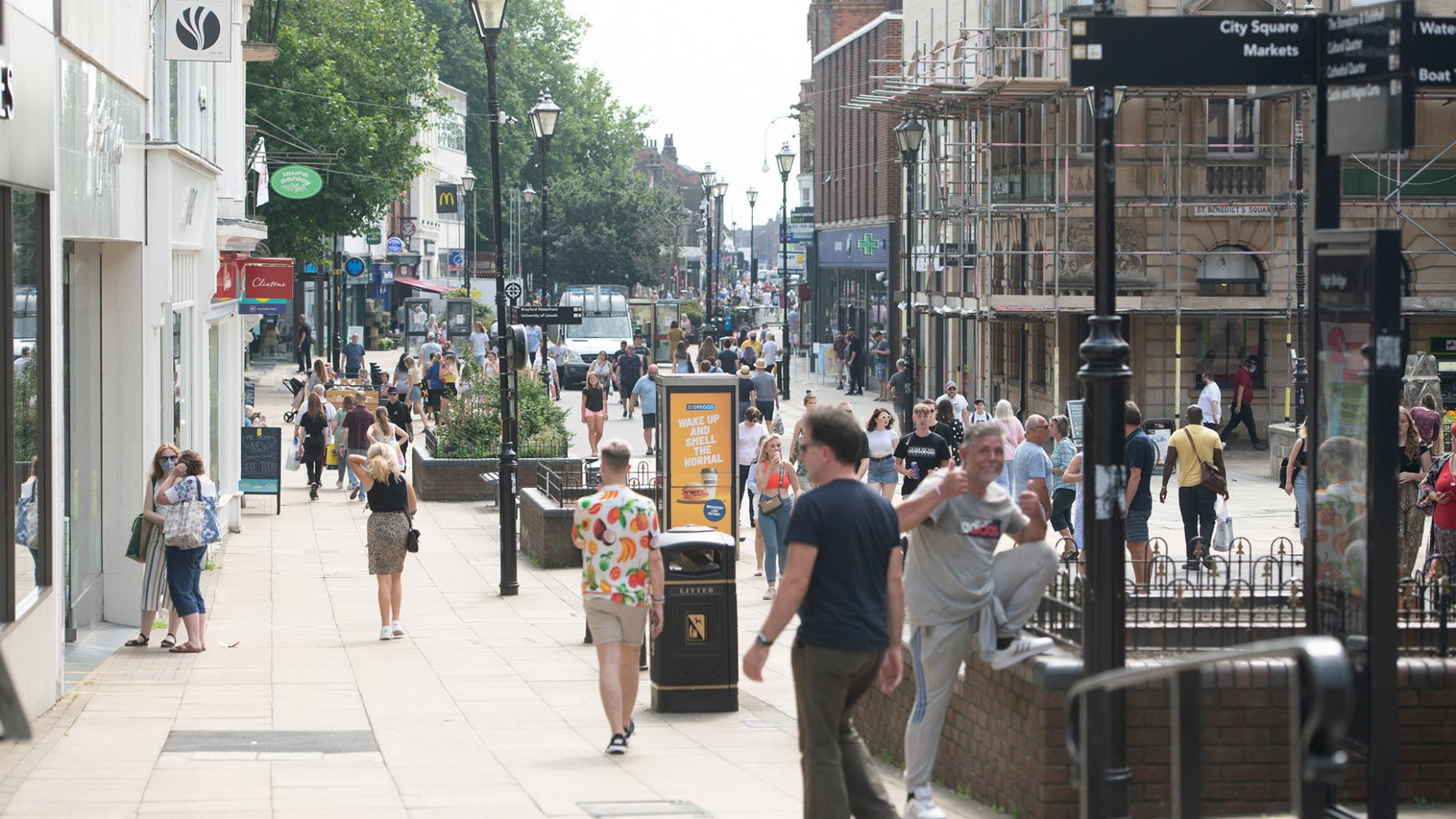 There have been 101 new coronavirus cases and two COVID-related deaths in Greater Lincolnshire on Tuesday — down from 144 cases and four deaths this time last week.
The government's COVID-19 dashboard recorded 68 new cases in Lincolnshire, 26 in North Lincolnshire and seven in North East Lincolnshire.
On Tuesday, one death was registered in Lincolnshire, one in North East Lincolnshire and -1 in North Lincolnshire. Fluctuations in data are usually due to some deaths in those areas being reallocated to other regions across the UK or a miscount. These figures include deaths both in and out of hospitals, as well as residents in hospitals outside the county.
NHS England has reported no new local hospital deaths – the last time there were no deaths in hospitals was March 19.
On Tuesday, national cases increased by 4,040 to 4,341,736, while deaths rose by 56 to 126,670.
In local news, Lincolnshire residents who have had their first COVID vaccine dose are around 70% protected from the coronavirus, local health bosses have said.
Around 63% of adults in the county have now had their first jab, with the latest data showing 303,445 doses in those over the age of 50. Nationally, more than 30.4 million people have had their initial dose.
People should not get "carried away" as lockdown restrictions are lifted in Lincolnshire, health bosses have said.
Residents need to remember "we are still in a global pandemic", said Lincolnshire County Council's assistant director for public health Andy Fox.
Some 36 Lincolnshire schools reported 61 positive test results in the seven days leading up to Friday, March 26, according to Lincolnshire County Council.
The county council said that between March 12 and 18, 71,146 later flow tests were carried out via schools, of which 85 were positive.
Here's Greater Lincolnshire's COVID-19 infection rates up to March 29:
In national news, roughly half of people in the UK now have antibodies against COVID, either through infection or vaccination, tests conducted by the Office for National Statistics (ONS) show.
Most of this will be through vaccination – with over 30 million people having received at least one dose.
Prime Minister Boris Johnson has joined more than 20 world leaders in calling for a new global settlement to help the world prepare for future pandemics.
In a newspaper article the leaders, including the German chancellor and French president, said COVID posed the biggest challenge since World War Two.
The pandemic has shown "nobody is safe until everyone is safe", they said.
---
Coronavirus data for Greater Lincolnshire on Tuesday, March 30
57,847 cases (up 101)
40,418 in Lincolnshire (up 68)
8,997 in North Lincolnshire (up 26)
8,432 in North East Lincolnshire (up seven)
2,168 deaths (up two)
1,601 from Lincolnshire (up one)
300 from North Lincolnshire (down one)
267 from North East Lincolnshire (up one)
of which 1,296 hospital deaths (no change)
805 at United Lincolnshire Hospitals Trust (no change)
41 at Lincolnshire Community Health Service hospitals (no change)
1 at Lincolnshire Partnership Foundation Trust (no change)
449 in Northern Lincolnshire (NLAG) (no change)
4,341,736 UK cases, 126,670 deaths
DATA SOURCE — FIGURES CORRECT AT THE TIME OF the latest update. postcode data includes deaths not in healthcare facilities or in hospitals outside authority boundaries.