March 19, 2021 3.15 pm
This story is over 32 months old
Lincoln Cathedral to mark a year of lockdown by lighting up yellow
And purple for the Census too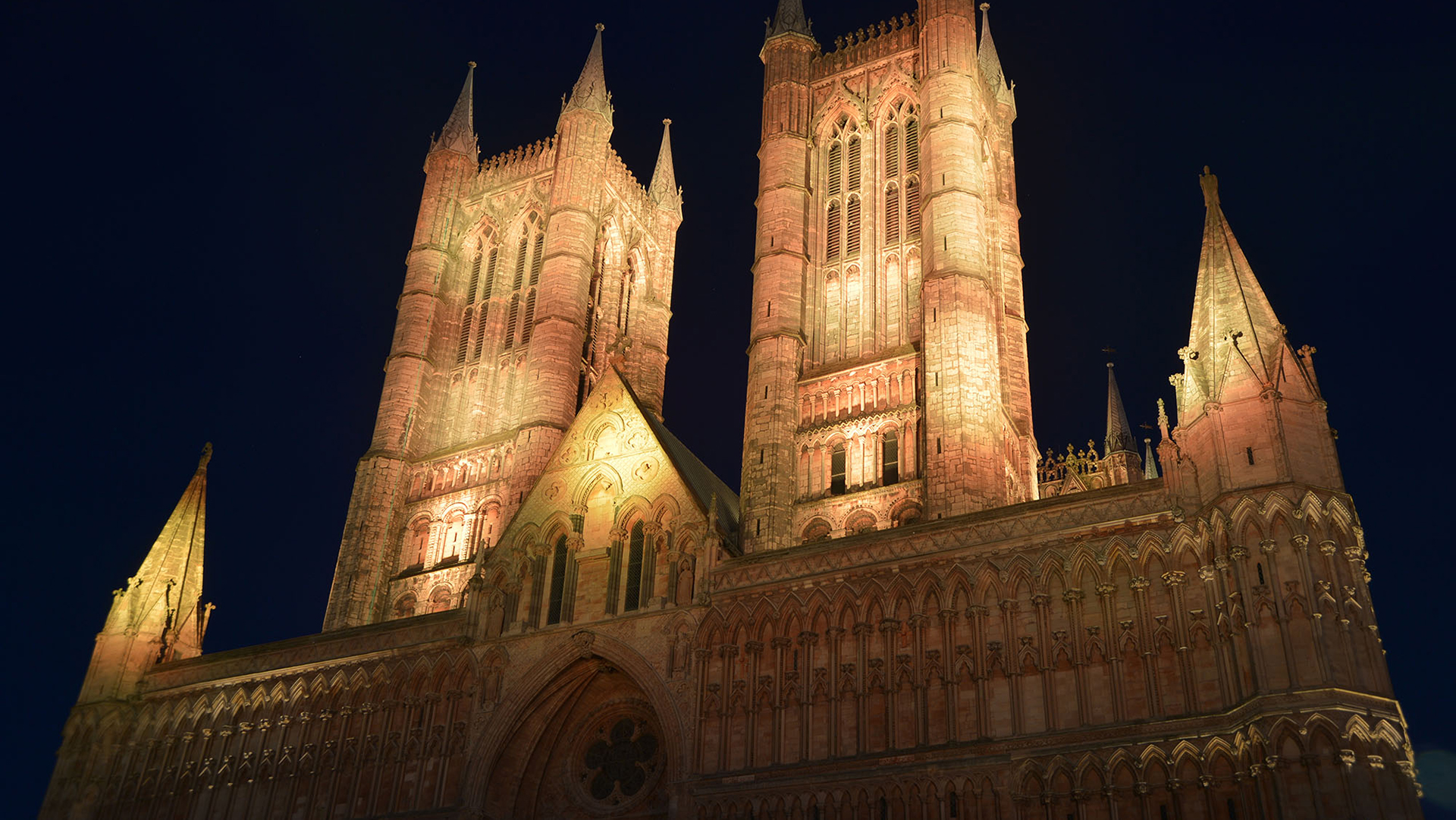 Lincoln Cathedral will be honouring the National Day of Reflection by lighting up yellow on Tuesday, the first anniversary of the UK going into coronavirus lockdown.
On March 23, the cathedral will be illuminated yellow to reflect on the last year in lockdown due to COVID-19.
It has been organised by Marie Curie and supported by the Church of England, allowing for people to look ahead and hope for a brighter future.
At 12pm there will be a national minute's silence, introduced with prayers at Lincoln Cathedral before a bell is tolled for a full minute.
Then at 5.30pm the regular Choral Evensong will include prayers that mark the anniversary of lockdown, which will be live-streamed on the cathedral's Facebook page.
Then finally as the sun goes down, the cathedral will shine yellow as part of a 'Shine the Light' campaign, which also invites people to display a candle or light in their window.
The cathedral will also be lighting up purple on Sunday, March 21 to mark national Census day, the proposed deadline for which your Census survey should have been completed.
The Census comes around every 10 years and is a survey that government use to determine how local services should be funded.
The Revd Canon Nick Brown, Precentor of Lincoln said that the unique challenges of the last year have had a lasting impact on the whole population.
He said: "Since the beginning of the first lockdown hundreds of thousands of people have died, with many more left bereaved.
With the restrictions in place many people have not been able to grieve as they usually would, or to offer support to others in person.
"The burden has, at times, been hard to bear. Yet, throughout this we have seen many demonstrations of kindness, compassion and care.
As we approach Easter, we should remember and reflect on Jesus' command at the Last Supper that we should love one another, and I encourage everyone to continue support each other in any way possible and, although we know that there are still tough times ahead, to look forward with hope."