March 19, 2021 12.31 pm
This story is over 32 months old
Nobody injured in shocking Grantham car fire
Thankfully the driver got out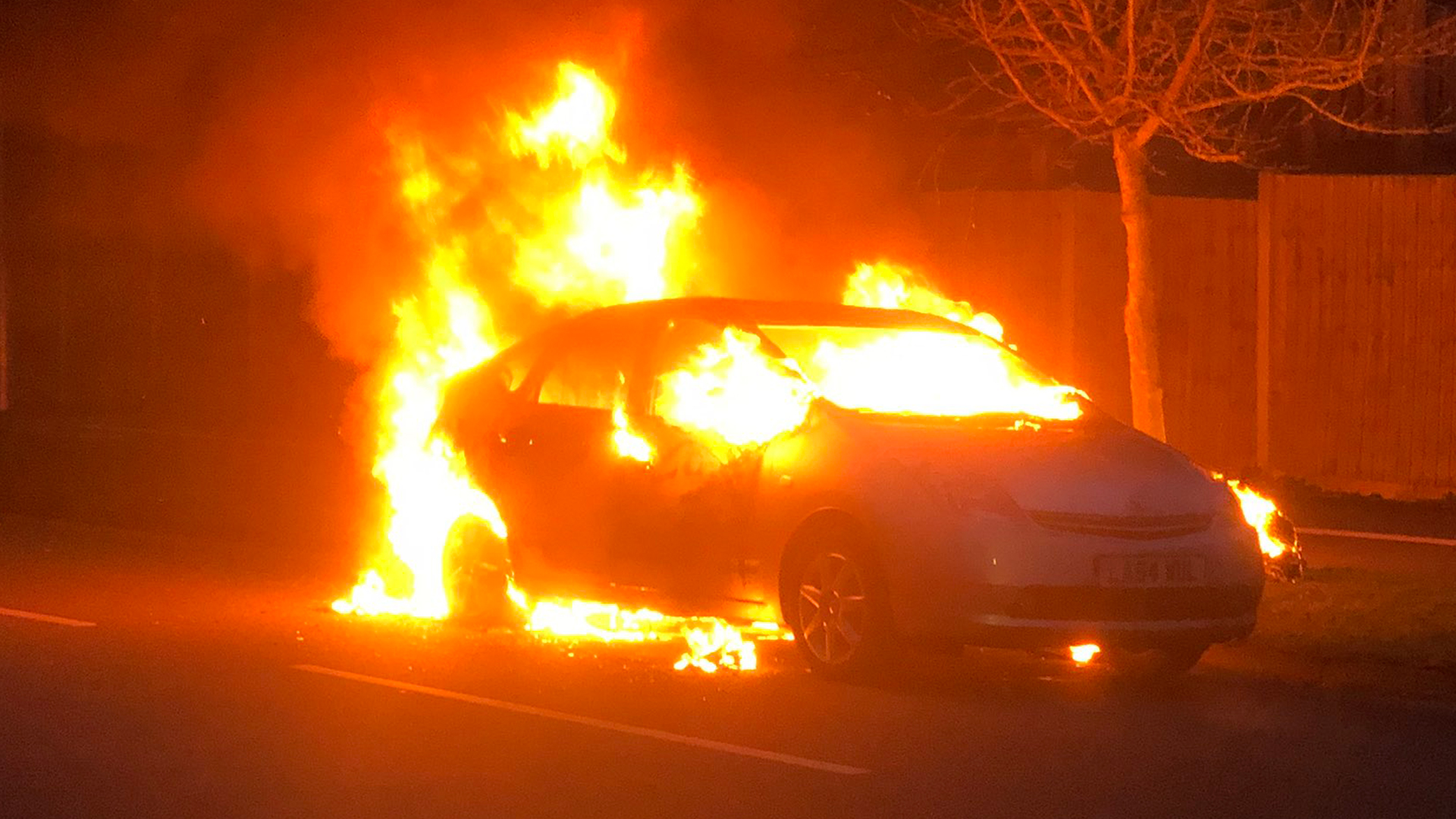 There was a lucky escape in Grantham on Thursday as a car driver evacuated his vehicle just before it burst into flames.
On Thursday night, at Longcliffe Road in the town, a man said he could smell burning from his car while driving.
He pulled over and got out the car just in time, as the vehicle soon caught alight and was engulfed in flames.
Grantham Fire & Rescue attended the scene and ensured there was no damage to any other property, but some road surfacing damage had taken place.
Initial indications from police and fire crews is that an electrical fault is the cause for the fire.
Chief Inspector Phil Vickers of Lincolnshire Police saw the incident unfold and said: "I came across the car whilst on patrol in Grantham.
"The driver had smelt burning whilst driving, pulled over to a safe place and got out of the car without suffering any ill effects.
"Grantham Fire & Rescue attended quickly, and were able to put the fire out with only damage to the road surface, but no danger to any other property.
"The road was shut for a short while as they dealt with the incident."