March 18, 2021 2.06 pm
This story is over 15 months old
Sarah Everard tributes and protests spread across Lincoln
Chalk markings cover the city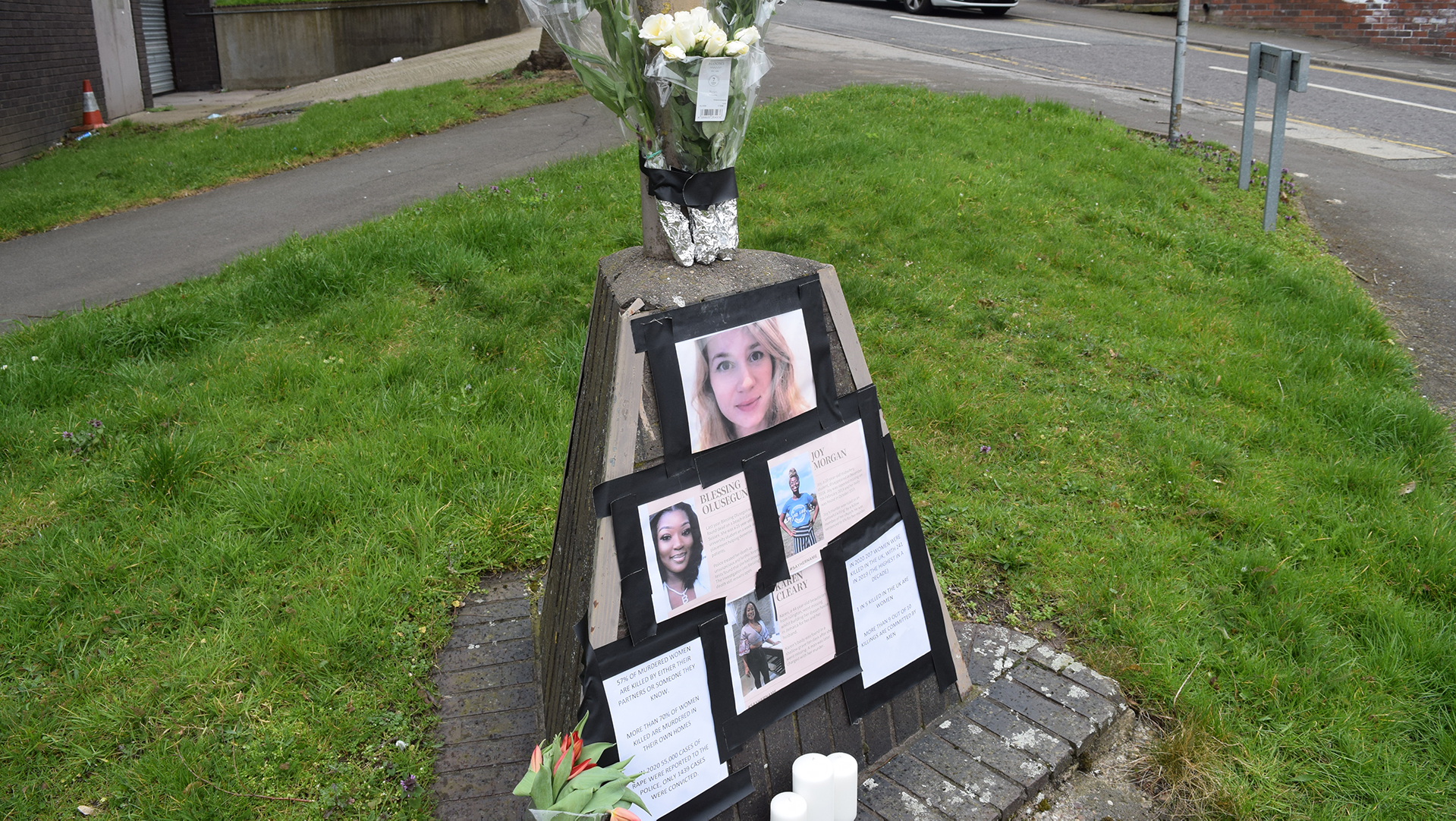 Another memorial for Sarah Everard has been put up in Lincoln, as well as chalk markings covering the walls of the city.
Sarah Everard, 33, was found dead in woodlands in Kent on March 13, ten days after she went missing in Clapham, London while walking home alone at night.
In an inquest into her death, the cause has not yet been established, though serving Metropolitan Police officer Wayne Couzens has been charged with murder and faces a court trial this autumn.
Lincoln paid tribute to Everard with a memorial on University Library Bridge, as well as the University of Lincoln hosting a vigil for her on Tuesday.
As the memorial was put up, students were seen etching powerful messages and statistics of female harassment on the public benches near the LPAC and Engine Shed.
More people paid their tributes at the bridge memorial since.
Now a second memorial, almost identical to the first, has appeared at the old police station on West Parade.
Flowers, as well as a picture of Sarah and the stories of other victims can be found on the vintage police sign.
Protestors also used chalk on the walls of the old building to spread the word and take a stand against gender violence.
It wasn't just the police station that was decorated with these protest messages, as numerous streets in Lincoln were targeted.
On Hungate, just outside Home nightclub, there are a couple of markings calling for an end to violence against women.
There were also signs of protest near the High Street, again supporting the same messages as other chalk markings across the city.
The footbridge on Brayford Wharf East was covered in protest messages and signs of solidarity.
The tributes have been regularly visited by women in the city, and more flowers continue to be placed at them.
It comes after Lincolnshire County Council confirmed it would not reverse its decision keep street lights switched on after midnight to save money.
The council said that women's safety is "about much more than street lights" and the lighting had "no impact on night-time crime levels" in Lincolnshire.