March 9, 2021 5.47 pm
This story is over 15 months old
Veteran's 100th birthday card frenzy continues to inspire
There's still time to send him something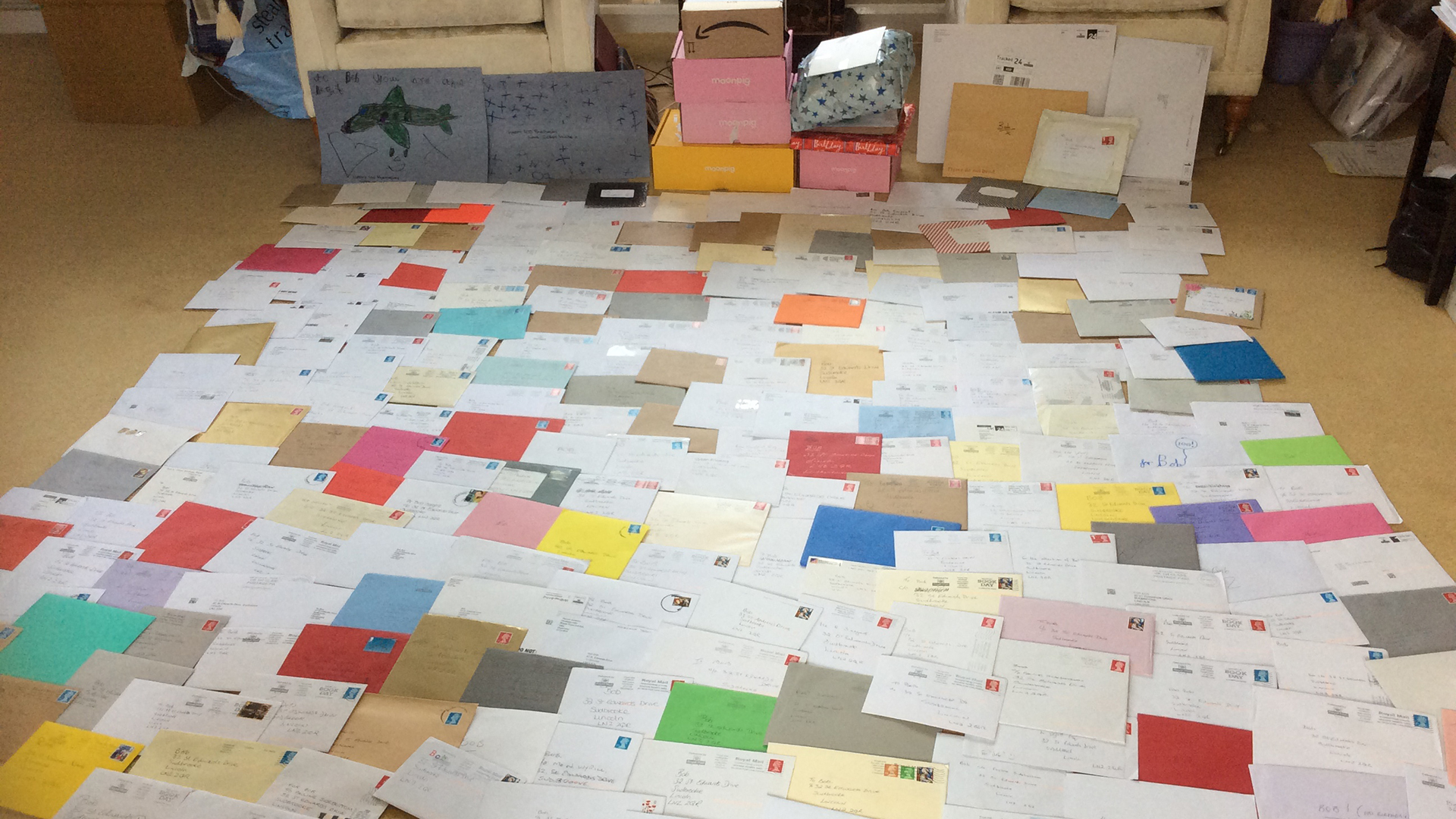 A war veteran from Lincolnshire is shaping up to have the best birthday yet, as over 350 cards have been sent to him ahead of his big day.
Bob Sargent, a 99-year-old RAF veteran, will hit a century of years on March 24 and a volunteer at the veteran's club he is a part of has made it her quest to make it a birthday to remember.
Bob said he only wanted "some birthday wishes" this year, but Pauline Sidebottom, a volunteer at the veteran dedicated Camaraderie Club in Lincoln, felt the community could do one better.
She issued an appeal to get people to send Bob a birthday card, which she will deliver to him herself on his big day.
Expecting there to be "around 20 cards", Pauline said she could not believe it when over 350 arrived at her door, as well as multiple gifts.
The Red Arrows have pledged a signed photo for Bob's birthday, and The Lincolnite have sent him a card too.
Pauline said: "I just wanted to thank everyone who has not only shared my Facebook post but The Lincolnite for putting Bob's 100th birthday plea for cards out there for me.
"The city of Lincoln and my village of Sudbrooke have also been amazing as I have lots of cards hand delivered. Cards have come from not only the UK but worldwide.
"The response so far has been absolutely overwhelming and so far I have had over 350 cards and 10 gifts for him.
"There are still a two weeks before Bob's birthday, so goodness only knows what the final number will be, I shall let you all know."
Pauline told The Lincolnite that this gesture and idea was done as a way to "cherish our veterans" as well as anyone who has been shielding during the pandemic.
She continued: "Most of us are so lucky because when lockdown is over we will be able to start getting out and about, but unfortunately for some this is their normal life and is just another day of how lonely and isolated they can feel.
"There are some really kind, thoughtful, caring  people in the world we live in. Again thank you to anyone who has sent Bob a card, it will mean the world to him."
If you would also like to send Bob a birthday card, then post it to 32 St Edwards Drive, Sudbrooke, Lincoln, LN2 2QR.