March 22, 2021 10.10 am
This story is over 15 months old
Weekly drop in COVID-19 cases and deaths across Greater Lincolnshire
Infection rates spike in Northern Lincolnshire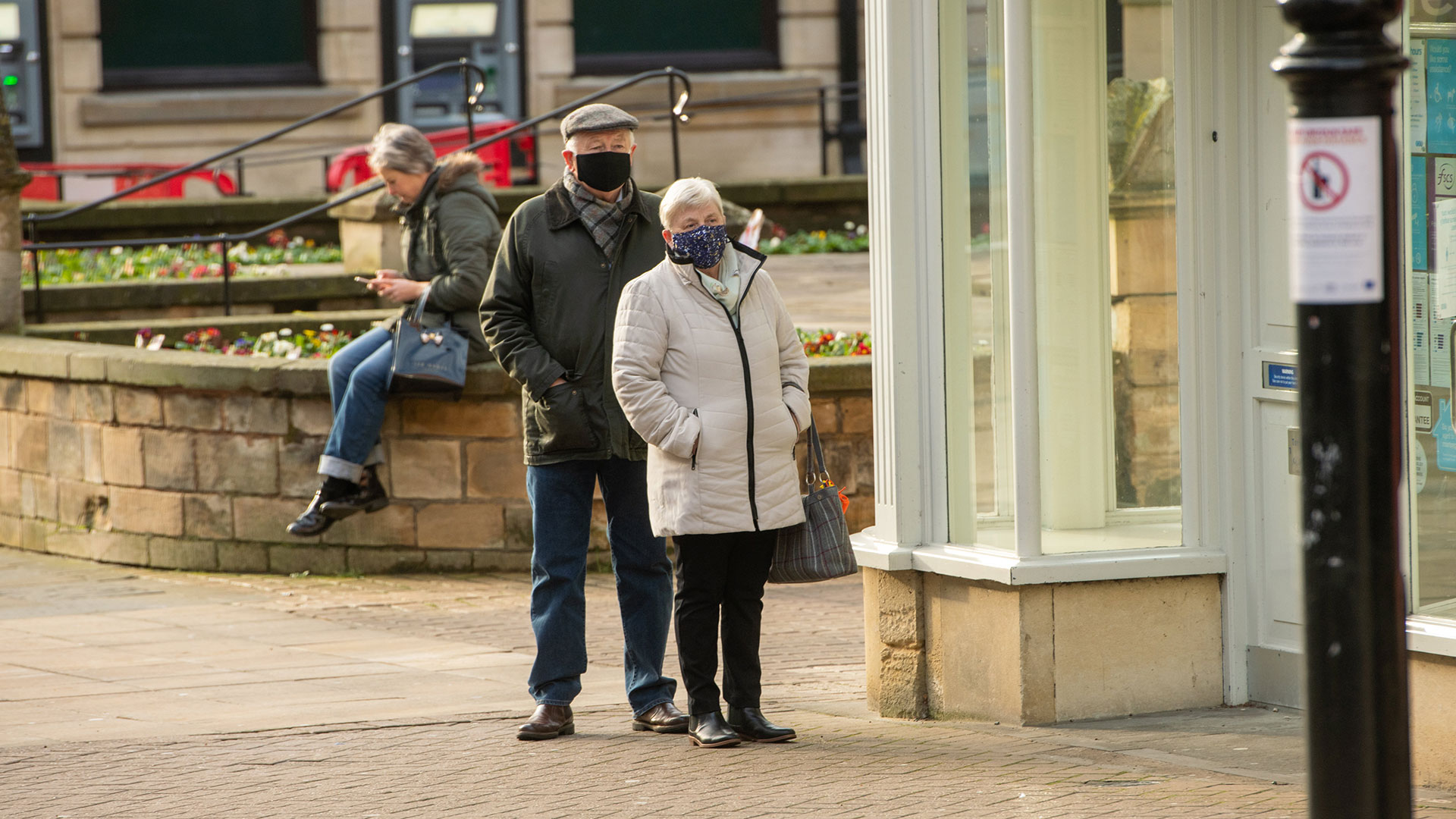 There have been 328 new coronavirus cases and seven COVID-related deaths in Greater Lincolnshire over the weekend.
This means last week there were altogether 1,091 COVID cases and 22 deaths in Greater Lincolnshire, compared to 1,120 cases and 24 deaths the week before — a 2.6% drop in cases and 9% reduction in deaths.
The government's COVID-19 dashboard recorded 199 new cases in Lincolnshire across Saturday and Sunday, 81 in North Lincolnshire and 48 in North East Lincolnshire.
By the end of Sunday, six deaths were registered in Lincolnshire, one in North East Lincolnshire and -1 in North Lincolnshire.
Fluctuations in data are usually due to some deaths in those areas being reallocated to other regions across the UK or a miscount. These figures include deaths both in and out of hospitals, as well as residents in hospitals outside the county.
NHS England reported two new local hospital deaths at United Lincolnshire Hospitals Trust and one at Northern Lincolnshire and Goole NHS Foundation Trust. This means 17 hospital deaths were recorded last week, down from 21 the week before.
The weekend saw national cases increase to 4,296,583, while deaths rose to 126,155.
Over the weekend, the number of daily COVID-19 vaccine doses administered in the UK has hit a record high for a third consecutive day.
A combined total of 844,285 first or second doses were given on Saturday, up from 711,157 on Friday.
Boris Johnson is expected to urge EU leaders this week to dismiss any proposals to block coronavirus vaccine exports to the UK.
European Commission President Ursula von der Leyen insisted over the weekend that the EU has the power to "forbid" exports of coronavirus doses, adding: "That is the message to AstraZeneca."
In local news, Greater Lincolnshire's infection rate has seen a slight drop since last Wednesday, but still remains well above the national average of 57.1 per 100,000 people.
Infection rate increases have occurred in four of the nine Greater Lincolnshire districts, most prominently in North Lincolnshire, which has taken the top spot from North East Lincolnshire.
North Lincolnshire has the seventh highest infection rate nationally, shortly followed by North East Lincolnshire in 11th place.
The national average continues to fall, despite it now being two weeks since pupils went back to school in England.
Here's Greater Lincolnshire's infection rate up to March 21:
---
Coronavirus data for Greater Lincolnshire on Sunday, March 21
56,593 cases (up 328)
39,645 in Lincolnshire (up 199)
8,688 in North Lincolnshire (up 81)
8,260 in North East Lincolnshire (up 48)
2,152 deaths (up seven)
1,586 from Lincolnshire (up six)
300 from North Lincolnshire (down one)
266 from North East Lincolnshire (up one)
of which 1,285 hospital deaths (up three)
799 at United Lincolnshire Hospitals Trust (up two)
41 at Lincolnshire Community Health Service hospitals (no change)
1 at Lincolnshire Partnership Foundation Trust (no change)
444 in Northern Lincolnshire (NLAG) (up one)
4,296,583 cases, 126,155 deaths
DATA SOURCE — FIGURES CORRECT AT THE TIME OF THE LATEST UPDATE. POSTCODE DATA INCLUDES DEATHS NOT IN HEALTHCARE FACILITIES OR IN HOSPITALS OUTSIDE AUTHORITY BOUNDARIES.