April 21, 2021 10.26 am
This story is over 14 months old
Founder of Apostrophe Protection Society and Lincolnshire journalist dies aged 97
RIP John, your efforts will not be forgotten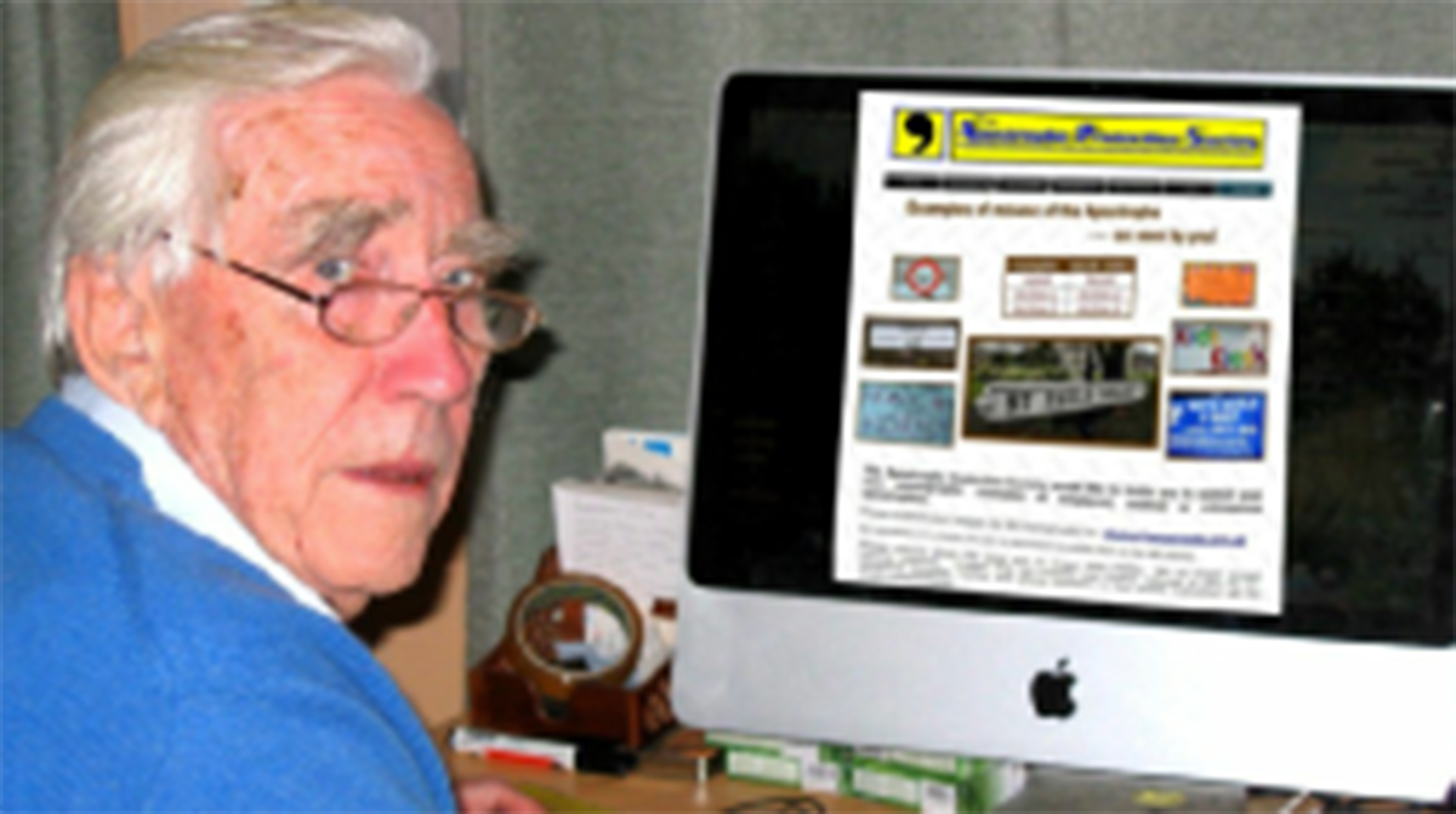 A well-respected journalist from Lincolnshire, known across the globe for being the founder of the Apostrophe Protection Society, has died aged 97.
John Richards, from Boston, was born in 1923 and worked as a newspaper reporter and sub editor right up until 1988 when he retired.
Upon his retirement, John tried to find a new hobby to make use of his time, and in 2001 set up the Apostrophe Protection Society, in protest of the widespread misuse of apostrophes.
John said that the apostrophe "deserves our protection" before calling it a "threatened species."
His unusual and playfully natured society captured the imagination of millions around the world, so much so that in 2001 he was awarded the Ig Nobel Prize for Literature at Harvard University.
John's quest to defeat lazy apostrophe users lasted 18 years and went across the globe, from Hong Kong to Sweden, even receiving an email of support from a peer in the House of Lords.
In 2019, John closed the society after admitting "the barbarians have won" and that modern technology would eventually make apostrophes redundant.
John passed away peacefully in hospital, with his children by his side, on March 30, 2021, aged 97.
In a tribute posted to the Apostrophe Protection Society, John's children Katherine and Stephen said: "He was a skilful and imaginative photographer, had a keen interest in science and history, and enjoyed watercolour painting and pen and ink drawing.
"He kept an interest in the political changes taking place and handled increasing age and infirmity with courage and dignity. He will be sadly missed by his family and friends."